Some people are up in arms that the military is transferring hundreds, maybe thousands, of enormous Mine Resistant, Ambush Protected vehicles to local cops and sheriff's offices.
Wait till you hear what happens to the ones the cops are not taking.
BAGRAM, Afghanistan — Faced with an epidemic of deadly roadside bombs in Iraq and Afghanistan, U.S. military officials ordered up a fleet of V-hulled 16-ton armored behemoths in 2007 to help protect American soldiers and Marines.

At a cost of $1 million each, the ugly tan beasts known as MRAPS have saved countless lives and absorbed or deflected thousands of insurgent bomb blasts in teeming cities, desert flats and rutted mountain roadways. The lumbering vehicles are so beloved that soldiers have scrawled notes of thanks on their armor.
Er… call us doubtful about that claim, which is more likely to have originated in an MRAP maker's PR shop than in the field. Still, troops who survive getting blow'd up in an MRAP are generally pretty thankful for the awkward, uncomfortable beast.
So why would the U.S. military suddenly start chopping up as many as 2,000 of the vehicles and selling them as scrap? After all, just six years have passed since high-tech MRAPs were developed and 27,000 of them cranked out and shipped in a $50-billion production blitz.

As they are "demilitarized," many of the MRAPs are sold as scrap metal to eager Afghan buyers.
The military is as determined as it can be to forget the lessons of the GWOT, and that means the MRAPs are getting scrapped. But it's not quite true that the $1 million trucks are "being sold." In fact, we chump taxpayers are paying the Afghans again to have the remains of our vehicles hauled away.
It costs about $12,000 to crunch and dispose of a single MRAP here, said Mark E. Wright, a Defense Department spokesman.
The rationale for this waste? The Pentagon's other means of disposing of the unwanted vehicles are even more wasteful. Which makes sense, in a brain-damaged, E-Ring, kind of a way.
To ship one back to the U.S. and rebuild it to current standards would cost $250,000 to $450,000, he said. Selling the vehicles as scrap instead of shipping them home and refitting them will consequently save about $500 million, Wright said.
via From MRAP to scrap: US military chops up $1-million vehicles – Middle East – Stripes.
Yes, the million-dollar MRAP they gave your local Barney Fife (who is no more able to maintain it than the Afghan National Army's illiterate mechanics are) got a quarter-to-half-million dollar rehab job. And at least $2 billion worth of serviceable MRAPs are going to be "sold for scrap" at a value of negative $2.4 million, at least. Meaning we're paying that to get rid of the machines that were DOD's "highest priority" in 2007.
The architect of the entire MRAP fiasco is Deputy Secretary of Defense Ashton B. Carter. Carter is one of those remarkable individuals who evaded military service himself, but treats soldiers as something like personal servants — while emanating the contempt of the slaveholder. Instead of suiting up for war, Carter managed to make himself staggeringly wealthy in "public service," alternating like three-phase corruption between government desk jobs, academia, and such government-tit rent-seekers as Goldman Sachs. One wonders what his personal cut of the MRAP racket has been.
The military, sensitive to its reputation for costly waste and abuse, wouldn't let the Stars and Stripes snap a picture of new MRAPs being cut up in Afghanistan — but they let war profiteer Carter take a snap for his personal use. After all, mere soldiers can't contradict him — they're the building blocks of his fortune. And they wouldn't want him to sic the overseers on them. 


This picture is rumored to be of a fixture in Carter's executive rest room in the E Ring:
Millions for the DC deskbound, but not one cent for the troops.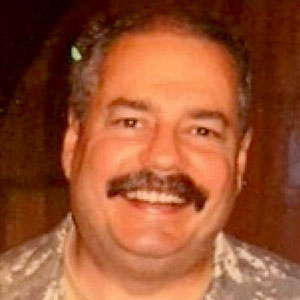 Kevin was a former Special Forces weapons man (MOS 18B, before the 18 series, 11B with Skill Qualification Indicator of S). His focus was on weapons: their history, effects and employment. He started WeaponsMan.com in 2011 and operated it until he passed away in 2017. His work is being preserved here at the request of his family.