Tom Scott is an engaging young Briton who gives you an occasional video — hundreds of them, and counting — under the titles Things You Might Not Know and Amazing Places
His entire YouTube Channel, which so far as we know — we have not seen all the  videos by any means — has little to do with weapons, is fascinating.
Here he tells the story of RAF Fauld, something we've been meaning to write about for years (we actually have a partially written post on this, but he hits the high point; Things He Might Not Know include that Britain participated in the Manhattan Project, and was in on the nuke secret from the very beginning, as was Canada. In fact, before the merger, the British project, code named Tube Alloys, was well ahead of their transatlantic allies. Churchill approved a-bomb development over a year before Roosevelt did).
There is the video up at the top, on Swiss water system redundancy. The Swiss were preppin' before preppin' was cool.
And there is this — one way nuclear tests are monitored by an internationally maintained infrasound system in remote Qaanaaq, Greenland.
And this — a university tramway whose brain is a repurposed Minuteman missile computer.
Even when he yields up the floor to a guest presenter, like Sally lePage here, the channel's fascinating.
Yes, it's not directly weapons related, but we suspect it will be right on target for many WeaponsMan.com readers. He's got a couple hundred videos (151 Things You Might Not Know) so we'll see you some time in February.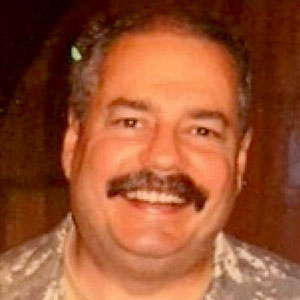 Kevin was a former Special Forces weapons man (MOS 18B, before the 18 series, 11B with Skill Qualification Indicator of S). His focus was on weapons: their history, effects and employment. He started WeaponsMan.com in 2011 and operated it until he passed away in 2017. His work is being preserved here at the request of his family.