Many of you have read long-time gun blogger Sean D. Sorrentino before. But this week we salute him for making the New York Boycott List, a curated and growing list of gun and accessory firms that are telling New York law enforcement agencies and individual officers.
I'll be using this page to keep track of the companies that join the boycott of anti-gun states such as New York, along with links to the press releases. Remember, it's called the New York Boycott, but it applies to all states that have anti-gun laws. The minimum standard to be included is a pledge not to sell anything to a State or local government agency that can't be sold to a resident of that state or locality.
via New York Boycott (UPDATED: No more Naughty List) – An NC Gun Blog.
His list is so successful that somebody set up a knock-off of it at www.thepoliceloophole.com. Perhaps there's original content there now, but all we ever saw was a knock-off of Sean's list, without giving him (and his readers, who've been sending the links in) any credit whatsoever.
At one time, Sean was also maintaining a "naughty list," which he has dropped. It was negative and subjective. Without his list to copy from, his sincerest flatterer at police loophole has had to drop the naughty list also.
There are a number of pretty big names on the list: American Spirit Arms, Spike's Tactical, Olympic Arms, Franklin Armory, Bravo Company USA, Barrett. It reads like a who's who of the top tier AR industry. Unfortunately the list is still missing some names that we'd like to see there: Noveske, for example, and especially the makers of NYPD's authorized handguns: Glock, SIG and Smith & Wesson. S&W, for instance, did the right thing with reference to the anti-gun gun show in Harrisburg, PA, recently, so they may do the right thing here also.
This policy, or course, is a collective punishment, which is never ideal. It harms the individual officer who seeks to buy an off-duty gun, without giving any weight to what his personal beliefs or position may be. The line officer can seldom influence the policies of the politically-appointed chief or commissioner, and this policy brings the pain to Officer Friendly instead of where it really ought to go, to Chief Unconstitutional and his political playmates. But sometimes you just have to send a message, and this message is slowly breaking through into the major media.
Not many firms have said, "Hell yeah, we'll sell to New York agencies that are trampling the Constitution." (One of them is Armalite, which just goes to show you can buy the trademark with the highest bid, but you can't just right write a check for the reputation that used to go with it).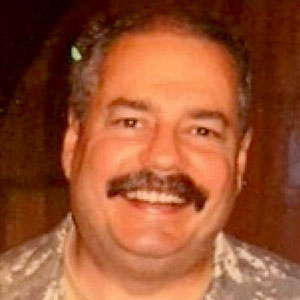 Kevin was a former Special Forces weapons man (MOS 18B, before the 18 series, 11B with Skill Qualification Indicator of S). His focus was on weapons: their history, effects and employment. He started WeaponsMan.com in 2011 and operated it until he passed away in 2017. His work is being preserved here at the request of his family.