What's that? It sounds like a ham callsign? And we think that's what N6CC.com stands for, although the site breaks it out as Navy 6 Combat Coms. But what we were flagged to was the site author, Tim Sammons's, stories of his service in the Navy on a forgotten class of small combatants, the Trumpy class PTF patrol boats. The boats were American-made licensed copies of the Norwegian Nasty class boats that were used by the maritime operations wing of SOG in the Vietnam War. Tim has great stories of the Trumpys he knew, PTF-17, -18, and -19, boats that resembled in style, construction and size the classic Elco PT boats of World War II.

The names? The source of Nasty is not clear; during their brief service in the US Navy they were known only by numbers. Trumpy is easier to figure out; the American boats were built to the Norwegian plan by now-defunct yacht builders John Trumpy & Sons.
They were powered by the bizarre and tremendous Napier Deltic diesels, strange engines with three crankshafts arranged triangularly, with cylinders in between, and two pistons in each cylinder — one coming in from each end, until they'd compressed the charge enough to fire. The Deltics were turbosupercharged, put out a staggering 3100 horsepower each (the boats had two) and could drive the wooden Trumpys to 45 knots, sea state permitting.
They were also armed with a small arsenal of 40mm, 20mm, .50 caliber guns and an 81mm mortar. Tim has a page specifically on armament — you guys might like that.
In Tim's day, he patrolled the Great Lakes, but he has some interesting information about the Trumpys' predecessors, the Nastys, in Vietnam, and the Trumpys' ill-fated successors, the Osprey class (whose aluminum hulls were found to be too fragile for the mission).
If you want more info on the boats' wartime adventures, see pftnasty.com and warboats.org where there are a lot of firsthand stories of these fast little combatants.
It isn't just boats. Naturally, there's a lot of cool commo gear on his website, including a clever hack that uses a VFO to stand in for a crystal in an AN/GRC-109 radio. (If you don't know what that is, just crank this generator while Tim and I tune the antenna….). The hack will work with the OSS/Agency clandestine RS-1, too, which is a very close sibling of the 109.
Other cool stuff on Tim's website include camouflaged or covert antennas and many other communications rigs, and annotated photos of the communications gear from the commo wing of the museum that the Democratic Republic of Vietnam made of the Presidential Palace of once-free Vietnam. Poor Thieu's, or maybe by then it was Big Minh's, situation map still is stuck to a wall in there.
At Cu Chi, he laid out $17 to fire 10 rounds out of an AK. The NVA fought capitalism before succumbing to it.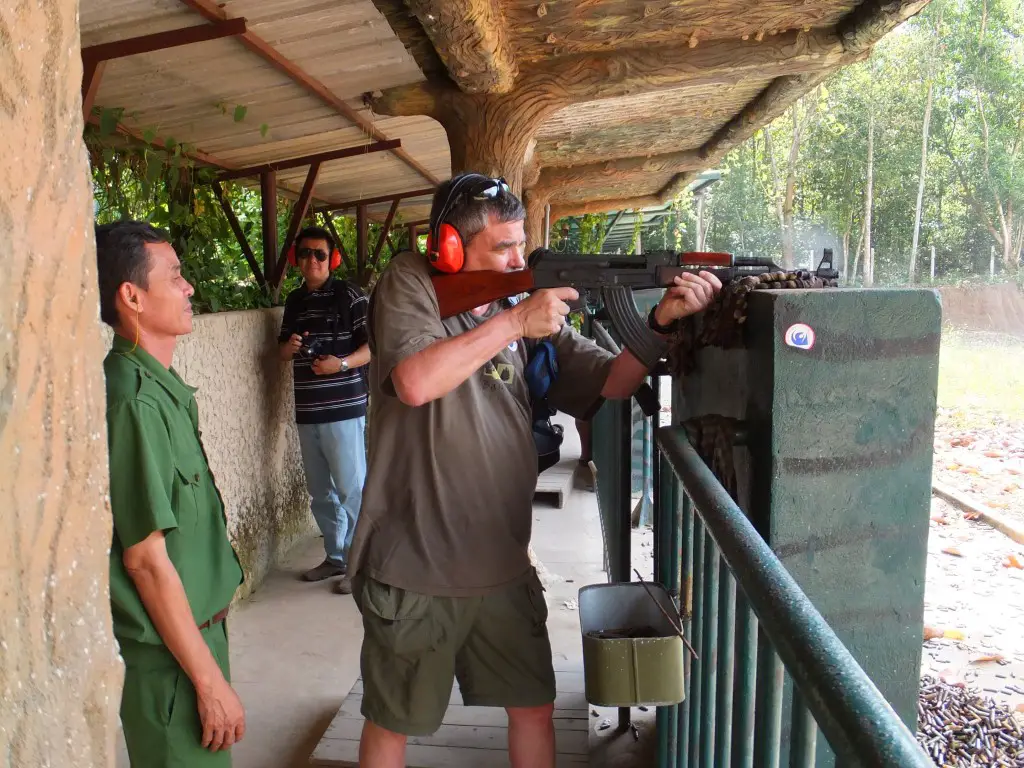 There's also an interesting exploration of the wreck site of a rare B-17C (no B-17 that old survives intact).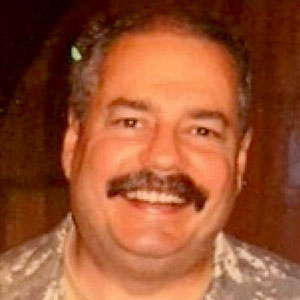 Kevin was a former Special Forces weapons man (MOS 18B, before the 18 series, 11B with Skill Qualification Indicator of S). His focus was on weapons: their history, effects and employment. He started WeaponsMan.com in 2011 and operated it until he passed away in 2017. His work is being preserved here at the request of his family.