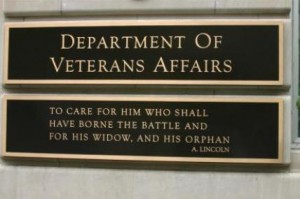 A gun-owner-hating doctor at the Philadelphia (where else?) Veterans Affairs Medical Center made his personal gun-control point a little bluntly. When he saw someone had posted the old comment on Facebook, "I am all for gun control. If there is a gun in the room, I want to be in control of it." Dr Greg Gorton's snappy comeback?
"Off yourself, please."
The bloodthirsty quack in question is a VA psychiatrist who says he's "worked 30 years to treat psychiatric patients. I teach about suicide prevention…" and once he was called on it, said he regretted his comment, deleted it from social media, and wished he could take it back.
You don't need to be a psychiatrist to recognize the very human behavior on display here: I'm sorry… sorry I got caught. 
Of those 30 years, 11 have been at the embattled Philadelphia facility, which is so rotten with neglect and corruption that several senior managers could face "discipline," which apparently stops short of firing or denying automatic "performance" bonuses, for systematically cheating veterans out of the benefits claims.
We can't imagine needing or wanting a pshrink, but can you imagine plunking down on a couch before this insecure little bundle of anger, for a guided tour of the iniquities of your childhood? Intercourse that. The VA's axon mechanics are not getting anywhere near our brain housing group.
They now say that Gorton's "status is under review," which we translate as, "We're waiting for all this to blow over, because a VA job is a precious entitlement, while actual veterans are a pestiferous inconvenience for the workers who are our real clients here."
What's the over-under on Gorton seeing exactly zero consequences? We'd put our money on 100%.
And, what's the probability that Gorton is a vet himself? We'd put our money on 100% less than that.
It has been a casual observation of ours over the years that many if not most people who study psychology, psychiatry or psychoanalysis tend to be high-IQ basket cases seeking the skills to attempt self-diagnosis and -treatment.
Going to a psychiatrist probably won't do anybody any good. Going to a VA psychiatrist is some kind of self-malpractice.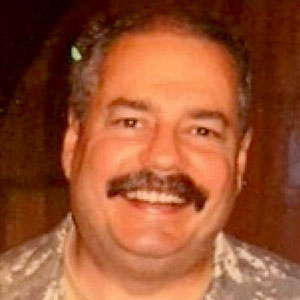 Kevin was a former Special Forces weapons man (MOS 18B, before the 18 series, 11B with Skill Qualification Indicator of S). His focus was on weapons: their history, effects and employment. He started WeaponsMan.com in 2011 and operated it until he passed away in 2017. His work is being preserved here at the request of his family.