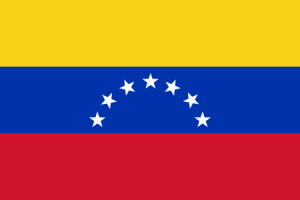 In Venezuela, where "bad luck" has inexplicably dogged the top-down national socialist "Bolivarian" government, caudillo Nicolás Maduro and his predecessor, the late unlamented Hugo Chávez, could forgive former Venezuelan colonel Gustavo Díaz for trying to overthrow the dictatorial regime.
Hey, tanks in the street are the regular elections of Latin America.
But they can never forgive him for what he did after that: create a website that publishes real-world, blackmarket exchange rates for Venezuela's hyperinflated currency, the Bolivar. They want him dead, and have already sentenced him to imprisonment as Phase I. But they can't reach him: he's here. The Wall Street Journal (try this google walkaround of the paywall):
Public Enemy No. 1 of Venezuela's revolutionary government is Gustavo Díaz, a Home Depot Inc. employee in central Alabama.

On his lunch breaks from the hardware section, Mr. Díaz, 60 years old, does more than anyone else to set the price of everything from rice to aspirin to cars in his native Venezuela, influencing the inflation rate and swaying millions of dollars of daily currency transactions.

How? He is president of one of Venezuela's most popular and insurgent websites, DolarToday.com, which provides a benchmark exchange rate used by his compatriots to buy and sell black-market dollars. That allows them to bypass some of the world's most rigid currency controls.
via Venezuela's Nemesis Is a Hardware Salesman at a Home Depot in Alabama – WSJ.
Printing worthless currency debases the currency, something only about half of economists and exactly zero would-be dictators seem to grasp. So they define the problem, not as the worthlessness of the unsupported scrip, but the cheek of the boy who points out that the Emperor, in this case Nicolás Maduro, is bare-ass naked. It's not making Díaz rich, so why does he do it?
"To me, it's still a passionate daily fight against totalitarianism," said Mr. Díaz.
Ah! Explains it. Keep rockin', mi coronel. Confusion to our enemies!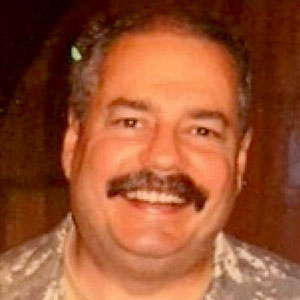 Kevin was a former Special Forces weapons man (MOS 18B, before the 18 series, 11B with Skill Qualification Indicator of S). His focus was on weapons: their history, effects and employment. He started WeaponsMan.com in 2011 and operated it until he passed away in 2017. His work is being preserved here at the request of his family.