A dog's-breakfast of an article at Marine Corps Times suggests that the Marines are considering issuing the M27 IAR, now issued to squad automatic riflemen, for issue to all riflemen — not all Marines, in the sense of "every Marine is a rifleman," but to MOS 0311 Riflemen, who apparently haven't been named Genderfluid Riflepersons yet, in a crushing blow to the one USMC initiative of late unlamented SecNav Ray Mabus.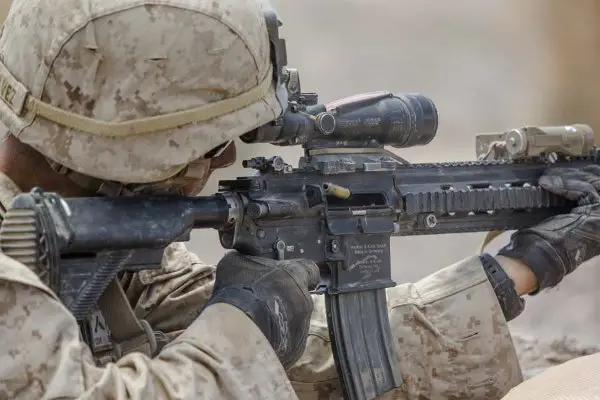 The 0311 Rifleman, we are assured by no less an authority on all things Marine than R. Lee Ermey as Sergeant Loyce, "is the &%$ing United States Marine Corps." Let's pick up a few things from the article, starting with why the Marines love the IAR:
While the M249 can put more rounds downrange, the IAR allowed Marines to provide suppressive fire with greater precision, Marines said.

"It's been almost a paradigm shift in understanding what suppression is," 1st Lt. Tom Rigby told Marine Corps Times. "It's always been understood by the junior Marine that volume of fire and the sound of the machine gun equaled suppression."
For the love of God, random noise was never "suppression," but we suppose that's what the reporter gets for interviewing a lieutenant. "In my experience…" it's Baby Duck's First Day!
Only accurate fire suppresses enemy fire. This is not a new discovery… people throughout history have had better luck shooting right at the enemy than sort of at him.
What's next, on this Baby Duck's First Day when All Is New? The distilled wisdom of a mosquito-winged PFC, speaking from his six months' Marine experience?
Well, funny you should mention that:
"On single-shot, you can hit 800 yards no problem," Lance Cpl. Joshua Houck told Marine Corps Times. "I love that you can go from single shot to full auto with the flick of a switch."
Gee, what a novel feature. The Marines never had it before… except in the M16A1. And the M2 carbine. And the Thompson Submachine Gun, designed in 1918-1919, and bought by the Marines in the twenties, for crying out loud. But you can't expect a boot PFC to know that.
Then, on the superiority of the HK 416 (which is all the IAR is) to the M4, the authority they cite is — a long retired Army Major General, a professional camera hound who has zero combat (or even training) experience with either weapon. Seriously, look at this (emphasis ours):
The M27 that the Marine Corps currently uses for the IAR, is "hands down, the best automatic rifle in the world," said retired Army Maj. Gen. Robert Scales, author of the 2016 book "Scales on War: The Future of America's Military at Risk."

"It outclasses the M4 in every single category," said Scales, who is not affiliated with Heckler & Koch.
FFS, it is an M4, except with two 1980s-vintage improvements, a free-floating barrel and a gas tappet system.
"The key category is reliability — particularly in dusty, sandy, muddy terrain. The HK has a solid rod system, like the AK-47."
"Solid rod system?" Is that a thing? And no, the HK 416's gas tappet system is nothing like the AK's gas piston system. Unlike Scales, we have examples of both, and have shot and maintained 'em. (From a Larry Vickers video, this is the HK 416 gas system).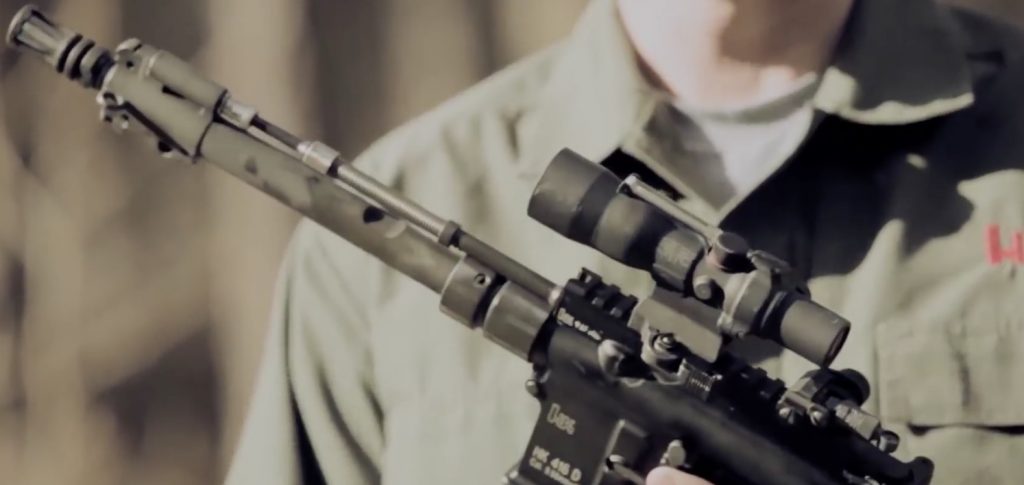 The M27, sold to civilians and overseas as the HK 416, uses a piston to control the function of the bolt, and that eliminates problems with gas-tube operating systems used in the M4 ­carbines and M16 rifles, according to the company's website.
"Uses a piston to control the function of the bolt?" This is retarded, although it's not Scales talking, but the reporter. It's pretty clear that neither of them has the foggiest notion what goes on underneath the handguards of any modern military rifle.
But hey, Scales does step up to double down on the Full Retard:
"If you have a solid rod, then the action can literally blow through things that would normally slow down a bolt action, because you've got more mass," Scales said in a March 27 interview.
This is beyond being stupid about weapons… he's galactically stupid about physics, too. Hey, we just noticed that there's a solid rod on all our bolt actions, and you actually have to grab it and waggle it around to load a new round. That definitely slows things down.
"Whereas, the M4 has a floating bolt that's not attached to the rod. The gas goes down a long, thin tube — and the gas itself blows against another tube on top of the bolt, which throws the bolt back instead of carrying the bolt back."
Two little sentences, more fail than we can count. Proof positive that one can "be 'tarded, and still live kick-ass lives."
Now the reporter gets to to paraphrasing rather than quoting Scales, so you can't be sure whose retardation is radiating stronger in this particular Superfund Site of a sentence:
The HK 416's floating barrel makes it much more accurate and stable than the M4, especially in automatic fire, he said.
Aargh.
The rifle also gives troops between 100 and 150 extra meters of effective range than the M4.
Mostly, as Shawn at LooseRounds has demonstrated, because we underestimate the M4 and undertrain with it… but yeah, the longer barrel and free-floated barrel of the M27 are helpful at longer ranges. Where, alas, the terminal ballistics of the 5.56 are comparatively anemic, and where an infantry unit has much more effective weapons, something Scales would know if he were still an infantry officer and not a quote-generator-for-hire.
And let's close the quotes with another direct quote from Scales:
"It's the only weapon better than the AK-74, according to people I've talked to," Scales said.
Oh, Lord. "People that he's talked to." Well, we defer to that! 
If the AK-74 is so awesome, why is Russia only exporting them to places that get them, essentially, for free, courtesy of hard-working Russian taxpayers? Has he shot an AK-74? Of course he hasn't! He's a general, he has people for the shooting stuff. And he talks to people, who may be complete random souls but we'll defer to him because we are impressed with the Argument from Authority logical fallacy.
If you want to read the whole article, it's not entirely retarded. There are quotes from Marine Commandant Neller, and those are OK. The reporter has also stealth-corrected his original error in which he said the Marines envisioned issuing the IAR to every mortarman, anti-tank infantryman, etc., while what he meant was that the Marines don't envision issuing the rifles to infantrymen who are not MOS-designated riflemen.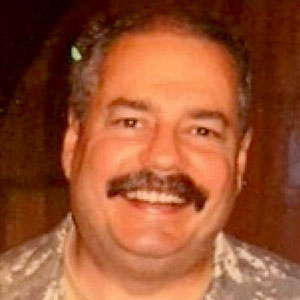 Kevin was a former Special Forces weapons man (MOS 18B, before the 18 series, 11B with Skill Qualification Indicator of S). His focus was on weapons: their history, effects and employment. He started WeaponsMan.com in 2011 and operated it until he passed away in 2017. His work is being preserved here at the request of his family.