Part of the deal with Yanukovych (the one from last Friday, that Y. immediately broke) was that the protesters would turn in their weapons. Apparently, Y's guys flipped sides before that ever happened. No one seems to be taking gun confiscation all that seriously. Unlike, say, Connecticut, where State Police brass is itching for some test case that will let them jail all 300,000 rifle-registration scofflaws. Or shoot all 300,000 — they're not particular.
They've already sent out confiscation demands to a few hundred who attempted to register but whose applications were postmarked late. Thanks for trying to comply with the law — chump. Resistance is futile.
Even the Mounties gave up on long gun registration. In the CT SP, there's a bit of a divide between the honchos who are enthusiastic about sending the road cops out to round up the guns from the "undesirables" — yellow triangles optional — and the road cops. Most of them do not want to do this, but they will do as they're told.
On the plus side, they will leak, so we'll hear about it.
You know, the Final Solution began, not with the Jews and the SS, but with mentally retarded patients and units organized from regular beat cops. They thought that the Army or SS would have moral problems, and figured cops wouldn't. Then the cops went on  to work on the Jewish Problem, as the striped-pants diplomats of Europe called it. In the Nazi revisions to the Weimar gun law, Jews and other "social undesirables," in the ugly verbiage of an uglier ideology, were stripped of their right to self-defense.
Policemen, "Just doing their job, sir," pulled the registration cards of "undesirables," principally Jews, and then called at the houses in question to confiscate the guns. To "fight crime," you see.
Registration never solves crimes, but it always enables confiscation. Confiscation never reduces crime, but it has always enabled democide. Cheerful thought, that.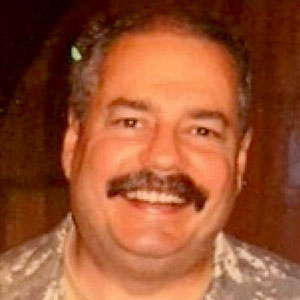 Kevin was a former Special Forces weapons man (MOS 18B, before the 18 series, 11B with Skill Qualification Indicator of S). His focus was on weapons: their history, effects and employment. He started WeaponsMan.com in 2011 and operated it until he passed away in 2017. His work is being preserved here at the request of his family.