Category Archives:
Pistols and Revolvers
Any Gun > Endless Fussing About Guns > No Gun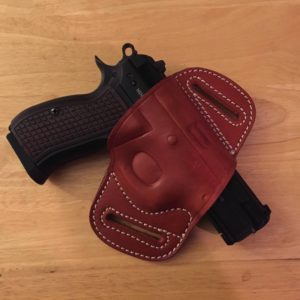 Read the mathematical expression in the title of this post. Any questions?
Of course, there are questions. After all, what is a gun (mostly) blog but "endless fussing about guns," eh? But what we mean is this: too much fiddling with what you carry actually detracts from your ability to get proficient with what you carry. But even fussing and fiddling with guns, holsters, etc., is better than not carrying, so it's most important that you carry.
If you got the impression that we're about to beat our favorite "satisficing vs. optimizing" dead horse again, you're half right: we're certainly not averse to giving Deceased Dobbin a few good licks with Louisville's finestkind equine motivator. But really, to say that the endless fanboy debates about this pistol vs. that pistol miss the point is like saying that Colin Krapernick and the San Francisco 49ers missed the Super Bowl — true, but understated to the point where one's sanity comes into question. About 99 repeating 9 percent of the stuff written on the Internet (or in print) about self-defensive pistols is nonsense, compared to the overriding primacy of following Rule Number One of Gunfights: BRING A GUN.
Note that it's not, "Bring a Glock," or, "Bring a pistol whose caliber begins with point-four," or, "Bring a pistol designed by John Moses Browning because he was the last firearms designer who was not a drooling, inbred retard." A gun. Gun, generic, one each, color optional, caliber optional, maker optional.
Pure gun-counter heresy, that.
Are some choices better than others? Yes, but mostly in the edge cases. As much as it may tempt some people (Ian?), and as brilliant as Karel Krnka was, a Roth-Steyr Repetierpistole M.07 is probably not a good choice (for one thing, rotsa ruck finding a Kydex holster). Likewise, an old Jurras Auto Mag looks totally cool, but only a fictional movie character who was six-feet-many-inches tall would actually carry one; another not-a-good-choice. Nor are many cheap pistols, although you would learn a little about firearms lethality from the following exercise:
Buddy up to a homicide detective in your town (or nearest equivalent, for those of us in too small/peaceful villages to have one).
Get him or her to give you the caliber, and if known, make and model of the last 10 homicide guns; 100 in Chicago, as you want a whole month's data. (Wouldn't work for our town; to get to 10 homicides you have to go back to the Indian massacre of sixteen-fifty-something).
Our guess is that the distribution will be, in order: 9mm, .22, .380, .32, .25 .40. And the brands will include approximately zero that have fanboys.
Yet people keep asking "is this one better than that one?" Eh. Fact is, it's not 1910 any more. Most defensive autopistols and revolvers are pretty good. Even the cheap ones are safe to shoot and usually work. Tam summed this up recently in a really good post:
"So, which do you like better? The Glock or the M&P? Which one should I buy?"

Okay, first, I don't know that I would say I really like either of them. The Glock is a lot easier to mess around in the guts of, if that's the sort of thing that appeals to you. As far as shooting goes, they're pretty much of a muchness. All these plastic cop guns are, really.
"Much of a muchness"? We'll assume she did that for effect. Still, her basic point is there, and deserves to be belabored, like the rib cage of our expired equine, pining for the corrals:
If one really sings to you, buy it, but you're kidding yourself if you think there are vast differences in performance waiting to be unlocked in one versus another.

….

This is the sort of stuff that matters when you add up hundredths and tenths over the course of a ten stage match and probably doesn't matter dick across a convenience store counter or across fifteen feet of rainy midnight parking lot.
Ding, ding, ding. Do Read The Whole Thing™; this lady shoots more pistol rounds in a year than the average infantry platoon, and between her native curiosity and magazine work shoots a very wide range of good-quality pistols. She knows whereof she speaks; respect that.
And before anyone starts talking about this military unit uses this and that agency is known to carry that, there are two or three facts about military and governmental pistol purchases to bear in mind:
Other things besides raw performance matter. Costs count. Maintenance counts. Compatibility with other kit and allies' forces counts. (Will you ever fire your pistol whilst wearing a gas mask? Or need to use some foreign nation's ammunition because that's all there is? One hopes not). Manufacturing offsets count. And the performance criteria are weighted by somebody and his weights he puts on the various performance measures may not be yours. 
Performance results between pistols on a given test are usually very close: the SIG and Beretta entries were tied in the M9 testing; Beretta's lower price broke the tie. FN and SIG were very close in recent testing for a Federal agency. Around 15-20 years ago, a special mission unit adopted .40 Glocks, but they only just edged out .40 Smiths, and both of those beat STI 1911s primarily on maintenance, not performance, grounds.
In the military and even as a criminal investigator, your pistol is secondary to almost everything else in your job. If you're plugging people with Ole Reliable, something has gone seriously awry with Plan A.
For a personal carry pistol, you might want to make a short list, and adopt the first gun you find that checks the few boxes, and carry it with confidence. For instance:
Can I shoot it okay, and will I practice with it?
Can I carry it safely and securely while wearing the clothes I usually wear, and doing the activities I usually do?
Do I like it and feel good about carrying it?
If you like, we can go into the importance of each of those three points. Notice exactly zero of the have anything to do with the sorts of things that fill the pages of gun magazines, the pixels of blogs, or the vast featureless tundra of the gun webs.
See, it's all about reflexive obedience to Rule Number One.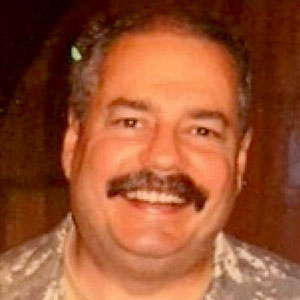 Kevin was a former Special Forces weapons man (MOS 18B, before the 18 series, 11B with Skill Qualification Indicator of S). His focus was on weapons: their history, effects and employment. He started WeaponsMan.com in 2011 and operated it until he passed away in 2017. His work is being preserved here at the request of his family.