You may have seen headlines lately about the Navy's problem with pilots sucking air, or rather, oxygen, or rather rather (and here is the nub of the problem) lack of oxygen.
This has been in the news lately because the Navy's O2 delivery failures are so profound that men are coming to fear their jets. This spring, the plane in the hot seat is the T-45C Goshawk trainer, a derivative of the British BAE Hawk (but among the US systems on the Navy version is the problematic oxygen system). The Navy took all 197 of its T-45Cs off the flight schedule for three days (Friday, Saturday and Sunday), and Navy boffins interviewed the troubled T-45 IPs at length, although the planes were supposed to have been back in the air yesterday, with the unidentified problem still unidentified.
The concerns arose from physiological episodes caused by contamination of the aircraft's Onboard Oxygen Generation System, the Navy said.

Navy engineers earlier this week conducted interviews with the T-45C pilots.
The T-45 problem is severe, with the fleet averaging three incidents a week of "physiological episodes" suspected to be due to OBOGS failure or underperformance ("suspected" because there's no solid evidence apart from the ramp-up in incidents). Some pilots are flying, but not wearing their oxygen masks, relying instead on the airplane's pressurized cockpit — a system for which the mask is considered a mandatory backup.
The safety concerns are driving Naval Aviation wild.
"This issue is my number one safety priority and our team of NAVAIR program managers, engineers and maintenance experts in conjunction with Type Commanders, medical and physiological experts continue to be immersed in this effort working with a sense of urgency to determine all the root causes of PEs along multiple lines of effort," said Vice Adm. [Mike] Shoemaker [Naval Air Forces Commander].
However, this is not entirely new news. Consider this story:
[T]he head of naval aviation said this week that resolving the dangerous problem is his top safety priority.

Vice Adm. Mike Shoemaker, the commander of Naval Air Forces, told an audience at the Center for Strategic and International Studies this week that Marine Corps and Navy aviation leaders were pushing forward with a multi-pronged approach that included better training for pilots and a close analysis of apparent problems with the onboard oxygen generation system.

"Where cabin pressurization has issues, we've adjusted the warnings we get in the cockpit and adjusted the emergency procedures for how we respond to various scenarios," Shoemaker said. "We've been out to the fleet to talk about how to test, how the maintainers work and maintain those systems."
Sounds like damn near the same quote, but it's from August 2016, and the plane having OBOGS problems was the F-18 series. And they're still having OBOGS problems, too. All in all, the Navy has lost at least 15 lives due to what they euphemistically term "physiological episodes" — and the Air Force, you may recall, had OBOGS trouble with the F-22A, as well.
Combat Aviation Oxygen in a Nutshell
Oxygen sustains most life, including human life. Humans evolved near sea level in an atmosphere with about 21% oxygen, and we need to have a good percentage of that to function at all. But as the air thins, and the pressure of air goes down, at altitude, the partial pressure of O2 declines concomitantly.
Lack of sufficient partial pressure of oxygen leads to oxygen-poor blood, in medical terms, "histotoxic hypoxia." To make it worse, the symptoms of hypoxia are a bit like the symptoms of ethanol intoxication,  in that the first thing that goes is the victim's judgment about his own intoxication and abilities.
So as far back as the 1920s, aviation physiologists and flight surgeons understood that to fly at altitude, H. sapiens must have supplemental oxygen. This can be in a pressurized cockpit or cabin (which is why you don't die in the thin air of Flight Level 350), or with supplemental oxygen breathed through a nasal cannula (only used in small private planes to 18,000 feet) or oxygen mask.
There are three main ways to provide the breathing oxygen: compressed in gas form in a pressurized tank, in liquid form with a generator that converts the LOX to breathable oxygen gas, or through the use of an On Board Oxygen Generation System (OBOGS), which uses chemical reactions to produce oxygen on the fly
The OBOGS has a number of advantages:
It does not depend on installed tankage for gaseous or liquid oxygen, therefore it is theoretically a "bottomless" supply for missions of arbitrary duration;
it is much lighter and takes up less space, thereby allowing designers to increase the aircraft's performance (in line with Bréguet's Range Equations);
It is less vulnerable or vulnerability-enhancing to a combat aircraft than a tank full of ready oxidant, for reasons that should be obvious;
Digitally controlled, in theory it is more easily and comprehensively monitored.
Oxygen generators have also their own disadvantages:
Those that generate O2 from chemical reaction can be a fire hazard. Oxygen generators are commonly used for emergency oxygen on transport aircraft, led to the ValuJet onboard fire and crash in Florida. A similar device used in submarines, a Self Contained Oxygen Generator, exploded on the British sub HMS Tireless in 2007 due to oil contamination, killing two submariners and gravely injuring a third. (The UK sub fleet had numerous other fires and failures with the devices).
They are much more complex than tank and LOX systems.
They contain a catalyst that is supposed to enable trapping the nitrogen and releasing oxygen and inert argon. But the system is dependent on the catalyst, and the Navy's initial catalyst is unavailable.
They are so dependent on dry intake air that they are critically vulnerable to moisture and contaminants. And an airplane that is launched by steam catapult from a ship heaving in salt-water seas, and that gets soaked in fuel during aerial refueling, is practically a petri dish for contamination.
For a good overview of the problem by an aviation-literate writer, see this report by David Cencotti at The Aviationist.
For an aircrew perspective, try this article by an F-18 WSO (wait, what does an F-18 Guy In Back do? Aside from take the ugly chick at the O-Club? He's the second aviator in a one-crew ship).
For a good, graphics-rich (if promotional) walkthrough of the physiological and technical issues with Gaseous O2 (GOX) and LOX that led to OBOGS, see this file from Honeywell (.pdf). It's somewhat dated (2008, featuring abandoned jets like the Nimrod and F-14), but the principles are adequately explained. Note that every type has its own, unique, OBOGS.
Update
The Navy has extended the grounding of the T-45C fleet indefinitely.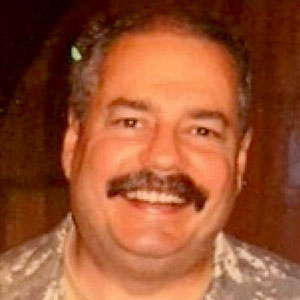 Kevin was a former Special Forces weapons man (MOS 18B, before the 18 series, 11B with Skill Qualification Indicator of S). His focus was on weapons: their history, effects and employment. He started WeaponsMan.com in 2011 and operated it until he passed away in 2017. His work is being preserved here at the request of his family.