You know you're on target when you start taking flak from Britain's low-class tabloids, like the Daily Mail. When you're driving even the oiks' own oikophobia to a Nigel-Tufnel-esque 11, you're doing something right. And the Scrooges at the Mail are alarmed that we give one another guns for Christmas over here. "What, are there no prisons?" the editor asks. "Are the workhouses closed?"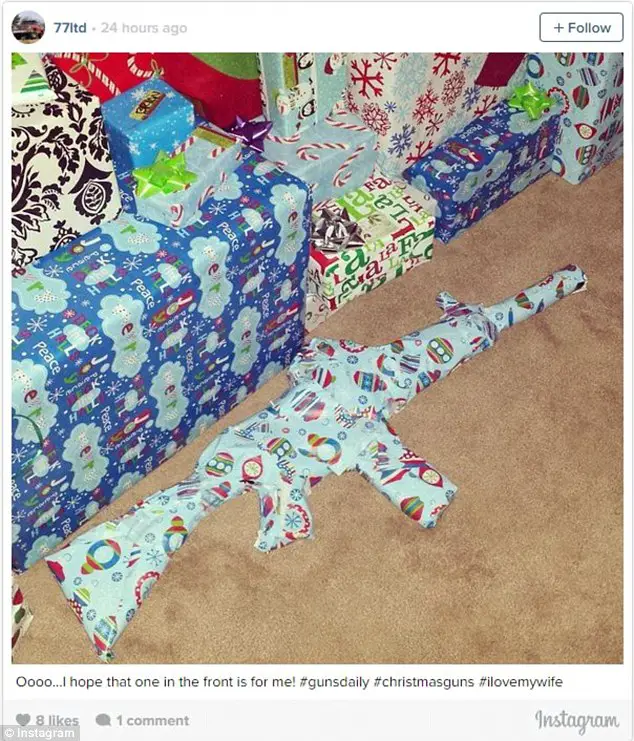 The Mail has a bunch more Christmas guns at the link, complete with a tone like a Shakespearean actor who just had Larry the Cable Guy stumble on to his set. Unsurprisingly, for dwellers in the wannabe Gun-Free Zone that's modern Britain, they confuse a BB gun for a firearm at least twice — but then, so do the gun laws of such backward jurisdictions.
Really, free people do fine with guns. You guys should try it. We owe you a cultural revolution as payback for the Beatles, anyway.
Some advice for Britons facing their frightening first firearm:
Guns are not slimy, merely cool and smooth to the touch.
Listen to and heed the safety briefing.
Hold the firearm firmly and with confidence. It may help to pretend you're one of your own Victorian forebears, like Sir Harry Flashman or Blackadder or somebody like that, from before you gave the keys to the nation to any of the recent ninnies. (Not that our ninnies are any better).
We think you'd benefit from liberalizing your laws, but we recognize your human right to organize your laws any way that suits you. Please extend us the same respect and we'll get on swimmingly.
Likewise, we think other jurisdictions with strict gun laws might do well to liberalize theirs, but should any of our deprived friends from Penzance to Petropavlovsk find himself in the northeastern USA, drop by and we'll take you to the range to shoot all the stuff that's illegal back home. We promise you will get home with the same number of bullet holes you have now. (We used to say "zero bullet holes," but our friends come from a somewhat more ventilated demographic).
Previous British attempts to persuade us to keep your royals' mugs on our currency, to dine on the parts of the animal the hunter normally discards (and the slaughterhouse turns into pet food), and to play football without any hands, have not been crowned with success. So keep the persuasion low-key and don't expect much, and we in turn will not try to replace your cultural touchstones, like David Bowie or Mr Bean, with our cultural touchstones, like John Wayne or Clint Eastwood.
You did, however, sell us an entire sealift of Beatles records, back in the day, so there is that.
H/t Stranger at Extrano's Alley, who also charts out British vs US crime rates. Doing the math that he did not put in his post, if you count murders as stated by the crime stats (542 for the year ending 30 Jun 13), and take the UK mid-2013 population estimate from the Office of National Statistics (remembering to discard Scotland and NI to match data with the crime data, which are England and Wales only),  you get 0.93 compared to the US's much higher 4.5. However,the UK uses an idiosyncratic definition of homicide which excludes all cases in which a suspect has not been both identified and convicted — so cold cases and even open cases that are presently in the courts are not "homicides," although the victims are no less dead. If you count murdered bodies, US-style, instead of murder convictions,the England and Wales rate is around 2.8 per 100,000 living inhabitants — still lower than the overall US rate, but higher than some US states, and very close to the US homicide rate for whites (that's 2011 data, see p. 4 of the .pdf). The higher US homicide rate is driven by much higher rates (17+ per 100k!) in our very much larger black population.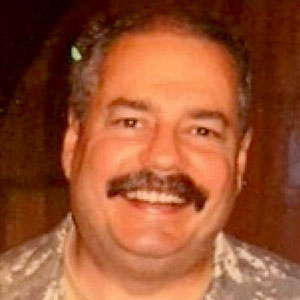 Kevin was a former Special Forces weapons man (MOS 18B, before the 18 series, 11B with Skill Qualification Indicator of S). His focus was on weapons: their history, effects and employment. He started WeaponsMan.com in 2011 and operated it until he passed away in 2017. His work is being preserved here at the request of his family.