Well. we've missed all the others, and this time the shoe's on the other foot. A few miles to the south, the People's Republic got a relative dusting, but we got schmacked.
It was worth it just to see Little Dog in snow up to his shaggy eyebrows and ears.
We're at a transitory holdup on the airplane project as we're waiting on tools (needed number drills, had fractions and metric, except for the two or three number drills one needs for ARs — #3, #40, #42). Numbered drills are used to get the proper amount of clearance under ASME and ASTM standards, where the next 64th or 32nd of an inch would be too small or too large. In the metric world, such clearance requirements can necessitate an odd sized drill bit, which can take some finding.For example, the AR drills mentioned are used, in order, for: the pistol grip screw hole, (which is then tapped 1/4-28); the pivot pin & takedown pin detent holes; and the bolt release hinge-pin hole. The other AR holes can all be drilled with fractional drills, but you can finesse the pivot-pin and hinge-pin holes (which are called out at 0.25 ± .001) by cutting them slightly undersize with a Letter D or metric 6.26mm drill, and then ream to finish size.
We suspect a lot of shops just fudge the clearances!
Since we don't know what surprises lurk in the next sections of the plans, we just ordered a set of standard gage sized, letter and number, drills (which takes us down to #60). MSC Direct will have the drills to us this week. (We also bought $400 worth of other tools that were on sale. Because tools, and MSC is great to deal with).
We're kicking around ideas for a new logo for WeaponsMan.com. Something based on this:

That would seem to cover it. Vintage weapon, in depth, combat focus. But we'd get the name in there, somewhere, too. Our colors are a little dark, too.
Fun fact: while the M16A1 is a lot shorter than the Springfield M1795 Musket that has adorned the CIB (in more or less stylized version) since 1943, and the Infantry branch insignia since 1924, it's a lot higher, vertically, making for completely different proportions. It was tough getting even this far. But then, we are not artistes around this place, except maybe with an M16A1 like in the picture.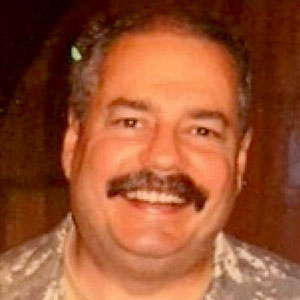 Kevin was a former Special Forces weapons man (MOS 18B, before the 18 series, 11B with Skill Qualification Indicator of S). His focus was on weapons: their history, effects and employment. He started WeaponsMan.com in 2011 and operated it until he passed away in 2017. His work is being preserved here at the request of his family.