Monthly Archives:
March 2015
Rather than do a more general Friday Tour d'Horizon, we thought we'd zero in today on various ways that various federal agencies are screwing up.
Yes, it is shooting fish in a barrel.
The Department of Veterans Affairs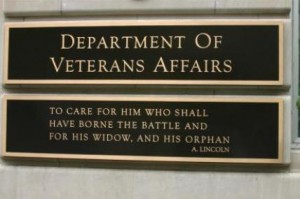 To start with, we have the VA. When they banished some stumblebum named Diana Rubens from the Bureaucrats' Right Hand of God®, a DC assignment, way out to the far provinces, to wit, Philadelphia, she exacted a payment by way of compensation.
The Department of Veterans Affairs confirmed Wednesday that it paid a senior manager $288,000 in "relocation payments" when it reassigned her from Washington last year to become director of the agency's problem-riddled Philadelphia office.

The chairman of the House Veterans Affairs committee called the payment to Philadelphia Director Diana Rubens "outrageous."
Ya think? He also said it "raises questions about VA's commitment to fiscal responsibility."  What questions? It perfectly illustrates VA's fiscal responsiblity, about that of a two-year-old. Nevertheless, a mealy-mouthed spokesman, himself a worthless six-figure drain on the taxpayers, stepped up to defend the VA's practices of fraud, waste and abuse:
A department spokesman told the Philadelphia Inquirer that federal regulations allow the payment of certain relocation expenses, including the costs of house-hunting, moving, terminating leases, and a per diem rate for meals and temporary housing.
Translation: "Shaddup, peasant, or we'll give the next payroll patriot half a mil."
What did your last move cost your employer (or, more likely, you?) The VA paid over $2,000 per mile to move Rubens. No matter how Rubenesque her lifetime swilling at the government trough has made her, that's too much. Remember, when they say they don't have enough money to treat sick vets, it's not that they don't have money. It's just that spending it on their ostensible mission is a lower priority than six-figure bogus bonuses for underperformers.
Added VA Item: Exec Given Bonuses for Failing retires
The Washington Post reported Wednesday that "embattled" VA official Glenn Haggstrom, who was paid large bonuses — more in bonuses than a middle-class annual income — whilst overseeing $2 billion in cost overruns and blowing through deadline after deadline, has quietly retired . About the only difference this makes is that he can't get more bonuses now. We paid him for not doing his job before, and now we're going to pay him for not doing his job for the rest of his life.
Added VA Item: Legislators Introduce Bill requiring VA to fund hospitals over bonuses.
Naturally, the VA opposes the bill. Details here. Driving the bill is the VA's budgetary incontinence on the cost of construction of a new hospital in Aurora, CO (eastern suburb of Denver), where the cost bill rocketed from $630 million to $1.73 billion, nearly triple, in about eight months, due to mismanagement by Coffman (in fact the original cost was $328 million, so mismanagement has amplified the cost more than fivefold since the beginning). Amid accusations and acrimony all round, the contractor has walked off the job and the hospital project is standing abandoned and vandalized at this writing. But what's most important to VA managers got taken care of: Coffman got $64,000 in bonuses. We might not have a king, but it's good to be Beltway nobility. (Silly colonists, thought they'd built a republic).
TSA: Expedited Pre-Check for Notorious Terrorist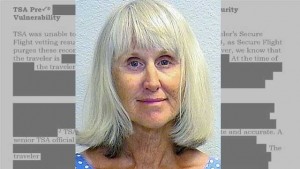 The weirdo California terrorist gang, the Symbionese Liberation Army, was one of those bizarre ructions of the 70s. But another bizarre ruction of the 70s was giving terrorists short prison sentences, and one of the released SLA creeps was a woman who then went by the nom de guerre Kathy Soliah, but whose real name was Sara Jane Olson. Soliah/Olson showed up at Minneapolis-St. Paul airport recently, where the TSA's vaunted pre-check system flagged her as a person needing only token screening.
No one good, decent, honest, intelligent, moral or ethical has ever been employed by TSA in any capacity whatsoever.
CBP: The Border Patrol Perv
Elsewhere in the morass that is DHS, it looks like a Border Patrol supervisor was, not to put too fine a point on it, a perv. Armando Gonzalez is charged with setting up hidden cameras to film women in a restroom at the Chula Vista CBP station.
If we're not going to let the Border Patrol, you know, patrol the jeezly border, then we shouldn't be shocked when the devil finds work for these idle hands.
The DEA: Hookers OK, So Long As the Drug Cartels Pay
You have to hand it to senior managers of the DEA who figured out how to avoid getting bad press for spending government money on sex parties with throngs of hookers. They just had their good buddies, the drug cartels, pay for the hookers. Hey, no conflict of interest there.
But the report says they really cracked down on the crooked agents who were partying with the drug traffickers: some of them got punitive suspensions of from two to ten days. (The longer suspensions went to Supervisory Special Agents who took bribes from the drug dealers in the form of "money, expensive gifts, and weapons," according to the OIG report).
We guess now the drug cops and drug dealers go dutch on the whores, and that's OK. You could say they're consolidating agency purchases of hookers and hookahs.
Between the DEA hiring their hookers and the ATF shipping them guns, it's only a matter of time before the Sinaloas and Los Zetas have their own SEIU local.
ATF: Banning Bullets, Buggering Buddies!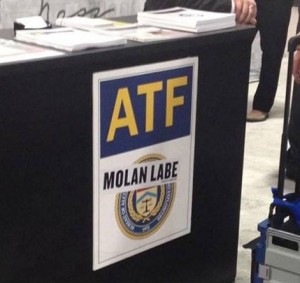 ITEM: Speaking of the ATF, America's Triggerhappy Favorites also got fired up a bit in the same OIG report that broke the story of the DEA's drug-funded hooker mixers. In a case that's been widely covered, for example at CleanUpATF.org, the ATF's Director of Industry Operations was caught by police in New Orleans prostituting himself in a hotel room. He had replaced a bathroom door with one containing a "glory hole" (if you don't know, count yourself lucky) and advertised his services on Craigslist in the "men seeking men" personals. His defense? He did this all the time while he was traveling. His punishment? None. After all, ATF senior managers don't want to be biased against gays, prostitutes, and gay prostitutes, especially in senior ATF management where they're probably pretty common.
ITEM: In addition, "ATF training" meant something different to two training instructors than to the rest of them. The wayward pair seduced new agents in a training class — for years. And the Program Manager covered for them — for years. Their punishment? Well, they're still there, still screwing all the new hires, so apparently B. Todd Jones and Tom Brandon thought that was punishment enough.
ITEM: ATF's drone program was crucified by another report. (That's a news story; here's the OIG report). The Bureau blew over $600k on six drones it then never used. Then, it threw another six-figure purchase order down, and bought five more of yet another type or kind. It appears to be driven by FBI envy, but the FBI has fixed wing aircraft as well as drones (the FBI also has 17 drones, but only two pilots. Soviet planning lives at the Hoover Building!). ATF lost its authority for fixed-wing capability when it was found to be acquiring OV-10 reconnaissance/strike aircraft after its fiascos at Waco and Ruby Ridge. In the fallout from the attempted attack-plane acquisition, the then-head of aviation services for ATF was found to be stealing from the agency, and went to prison.
It appears that in addition to its two sets of non-working drones, which produced only one failed attempt at flight, ATF has also had drone missions flown by DHS and FBI, although the record-keeping of all three agencies is too dodgy to count them.
It's the bad managers at ATF that make things hard for the other percent. But now that they've blown over a million dollars on drones without anything to show for it, they've decided what they really need is a drone needs analysis.
So that they can justify buying moar dronez. Words fail.
ITEM: ATF Agent, AUSA Corruption & Affair sink cases
Last month, a Federal judge threw ATF agent Lou Valoze and AUSA Cameron Ippolito out of the Southern District of Georgia courts for a long-standing affair and related corruption that has tainted every prosecution to emerge from Valoze's long string of "storefront stings" in the area. Some 332 cases are in jeopardy (200 involving the dynamic duo directly and 132 more involving Ippolito and Valoze's subordinate agents), and it appears that the two lovers systematically and routinely lied to judges, which judges tend not to like (although you'd think they'd have gotten used to it). An OIG investigation continues, but so far, no consequences for the two crooked Feds. The defendants they lied into jail aren't happy, and an interesting detail in that same story: Valoze and Ippolito are both married, just not to each other.
It's possible that some of the criminals Valoze and Ippolito teamed up to incarcerate will stay in, but if so, it will be despite their dishonest efforts.
It was defense attorney Amy Lee Copeland who exposed the Ippolito/Valoze affair, forcing US Attorney Ed Tarver, who had long known of and tolerated it, to admit it to the court.
ITEM: Another US Attorney in Love / Trouble
Amanda Marshall, US Attorney for Oregon, was involuntarily put on leave early this month after credible allegations emerged that she was stalking one of her subordinates.
And that's not all….
…it looks like even Interpol is rotten to the core, as another tale of nepotism and corruption teaches us.  Which might be a good time to wrap this post up.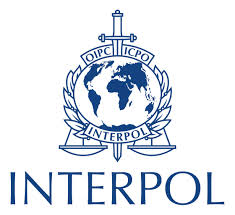 NOTE
This post has been edited since going live on 271800 Mar 2015. Two more examples have been added to the initial section on the Veterans Administration, thanks to tips in the comments and email.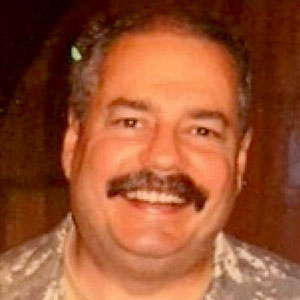 Kevin was a former Special Forces weapons man (MOS 18B, before the 18 series, 11B with Skill Qualification Indicator of S). His focus was on weapons: their history, effects and employment. He started WeaponsMan.com in 2011 and operated it until he passed away in 2017. His work is being preserved here at the request of his family.