All of you who didn't know if you'd make it to 2017, the answer's in (one way or another). We're still behind on setting up yesterday's movie review, of a modern classic that's a great, exciting film despite no explosions at all, no dual wielding whilst leaping, no machine guns, only one drably realistic car chase, and a really offbeat setting. But apart from that, we're feeling pretty good today.
Yeah, we were sleeping when 2017 arrived here. The days of stay up till you can't stand up are behind us.
But prior to Z o'clock, yesterday was a good day with most of the left wingtip going on the wing of  the plane, despite a slight miscalculation with an aviation tool called an edge breaker that creased one of the panels. (Still learning the ins and outs of paintless dent repair tools and, the important part, techniques).
State of Weaponsman
We are pleased to note that this day marks five years of continuous publication here at WeaponsMan.com, and that every day of 2016 (as in the immediately preceding years) we posted something for you, our dear reader.
We also note with pride that we had more readers and commenters last year than ever before. The numbers still need some crunching, but we believe we ended 2015 with 2.1 million visitors (2,108,544 to be specific), and were hoping for 10% growth (to 2.32M) in 2016, but were rewarded instead with nearly 2.5 million (2,493,821, but that doesn't count two periods of stats-system outage, dinging September and November numbers). That's about 18% growth. And the trendlines (the thin black lines, showing the linear trend for the blue '15 data and the red '16) show steady growth.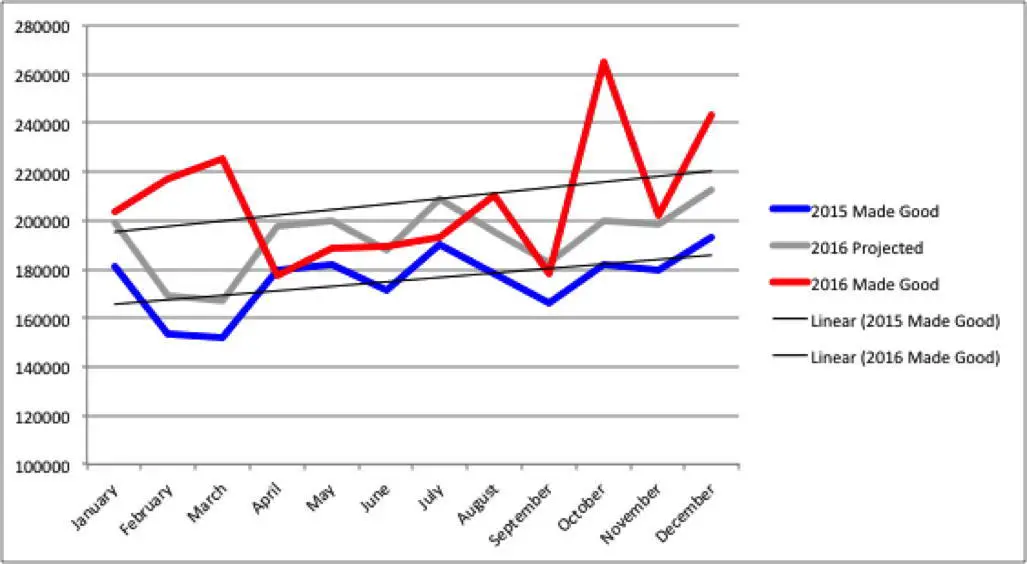 Now, in comments, we also saw steady growth. We had over 25,000 comments this year(!) which meant we averaged about 485 a week, and as the chart shows, the number grew steadily.
Two years ago in 2014, it was a big deal to get 200 comments in a week… most weeks, we didn't. And we remember the excitement of the first time we had ten comments in a post, back in 2012. Was that so long ago?
Small Dog MkII says hey. He is not loving his holiday haircut.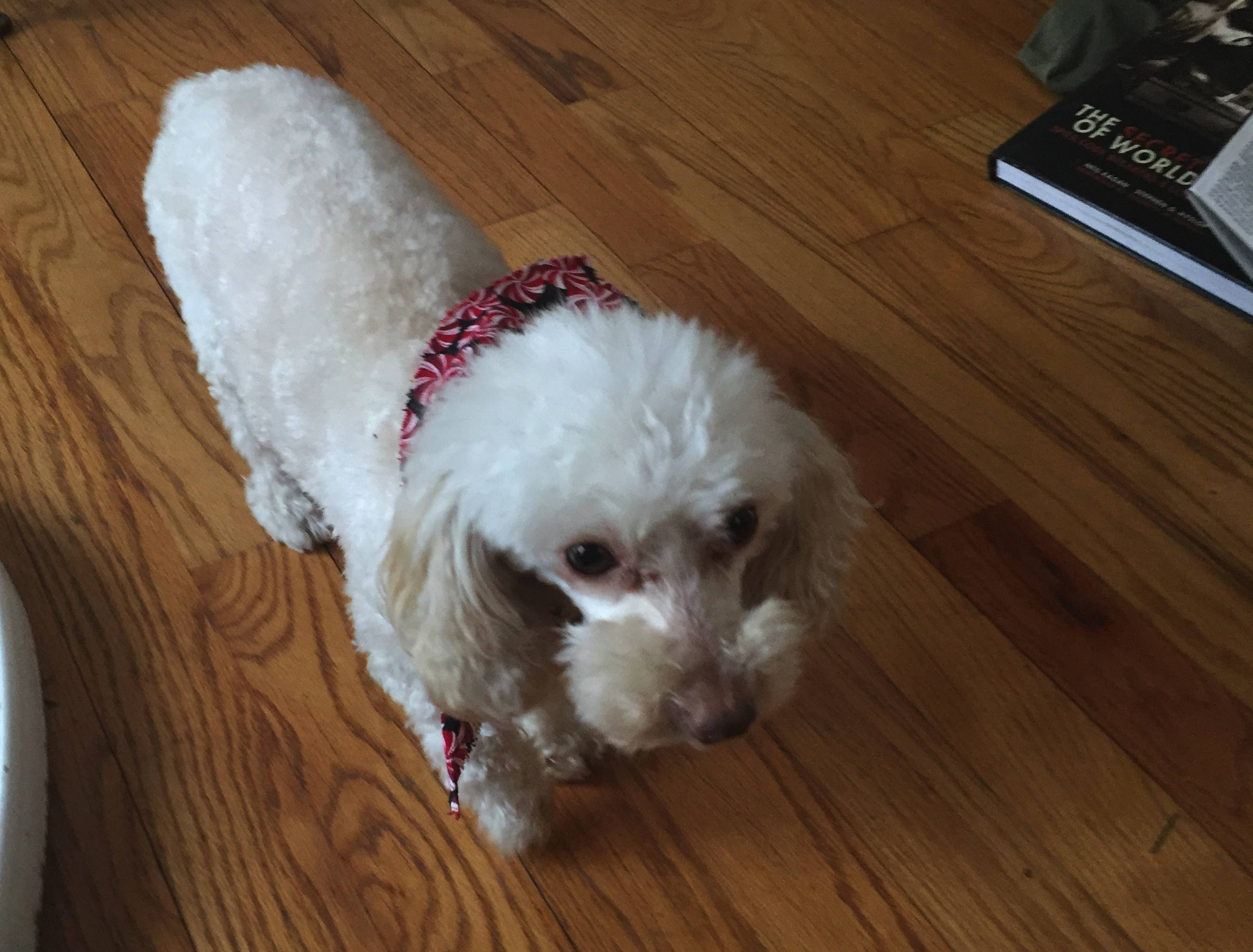 We tell the groomer not to poodle him all up, but she says she can't resist some degree of poodlification. He can scarcely show his face to the corgi across the street now. He does like the Bismarck mustachios.
After months together, he finally growled and snarled at Your Humble Blogger. It was amazing because he's a very placid dog and only growled once before (at one an old commo man's two German Shepherds, when they were too insistent on PLAY! at first introduction). He's never shown food guarding or aggression but found something he'll fight (or at least threaten) for. The occasion? He was enjoying one of his Christmas treats, a rawhide chewy called Exer-Hides, and we made it a tug-of-war item with the little guy. He was not giving up his Exer-Hide.
We didn't push it. One dog-related medevac is enough for a lifetime.
We're not really sure what 2017 holds, except for the certainty that you'll see more stuff here at the blog, and Your Humble Blogger's byline elsewhere, too. Our hope is that you all see peace and prosperity if it is possible… and victory and prosperity if it is not.
2017 Predictions:
A couple of AR makers fold. This is trumpeted as the End of the Gun Market by media that wish ill to the gun culture. It's really just normal markets at saturation punishing inefficient or undifferentiated competitors.
Sales growth continues. The same media don't notice. The manufacturers and dealers do, and grow because they're bringing new people in, not fighting for decimal points of a fixed market share.
With collectors pricing originals into the stratosphere, we'll see more quality reissues or reproductions of historic firearms. This will actually increase the value of the originals, as the repros bring out a new and larger generation of fans, the best heeled of whom decide to own the original — and get into bidding wars. Meanwhile, limited-run repros become collectors' items in their own right.
At least two states add Constitutional Carry options for their citizens, bringing the total to 13. The media predict crime waves. They are crestfallen when crime doesn't wave.
National reciprocity begins to be discussed in Washington. It won't pass yet, because of feeble, wobbly Republicans — especially leaders — in both houses.
Scalia was replaced by a solid-on-rights Justice. Another opportunity could arise as soon as this year. But the real hay to be made is in the lower courts, especially on the appeals circuits, where there are many vacancies.
Defeated at the Federal level and in most state legislatures, Bloomberg, Soros, etc., and their professional staffers like Gun Ban Barbie, focus on initiative petitions and a media campaign. They succeed in raising their support in California, Massachusetts, New York, and New Jersey from 100% to 110%.
Not everybody will be happy with what is revealed by a ground-up review of the enervated military and the seven or so ill-managed wars (Afghanistan, Iraq, Libya, the Philippines, Somalia, Syria, and Yemen) that President Peace Prize bequeaths his successor. Some of those wars have to end, and the opportunity to end them on favorable terms has already been squandered.
Fewer cases with some crumb who committed some unspeakable barbarity after dozen-plus deportations and removals.
After not reporting on American casualties for eight years, the press suddenly rediscovers their Bush-era "grim milestone" and "bereaved children" standing headlines. (Wait, we're already late; the Washington Post is already starting). The media's wheels will keep spinning ever faster, even as it loses more traction.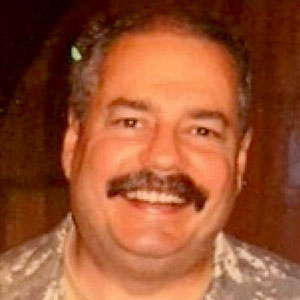 Kevin was a former Special Forces weapons man (MOS 18B, before the 18 series, 11B with Skill Qualification Indicator of S). His focus was on weapons: their history, effects and employment. He started WeaponsMan.com in 2011 and operated it until he passed away in 2017. His work is being preserved here at the request of his family.