Unfortunately for a former member of the Indianapolis Colts, this is one of the cases where Experience gives the examination before the lesson, and since the student has assumed ambient temperature, the retest will not be scheduled.
A former NFL player died Tuesday after accidentally shooting himself in the stomach.

Zurlon Tipton, 26, a former Indianapolis Colts running back, was dropping off his car at a dealership in Roseville, Michigan when he reached into a bag, firing a gun inside.

Tipton was hit in the abdomen and taken to the hospital. He was alert and able to talk during the transport, police said according to the Detroit News.

But officials confirmed on Tuesday afternoon that Tipton had died.
Not that unusual. Exsanguination internally; he popped the round into a major vessel or an organ that was heavily vascularized.
Tipton, who had a young daughter, went to get a transmission leak on his vehicle fixed between 9 and 9:30 Tuesday morning, the car dealership's manager Mark DeMara told the Detroit News.

He was putting his personal belongings inside the bag when the shooting happened, authorities said.
via Zurlon Tipton who played for the Indianapolis Colts, dies after accidentally shooting himself in a car dealership in Michigan | Daily Mail Online.
Holsters, people. Also, one gun in your car and your little ditty bag of personal stuff you don't trust your car dealer with is plenty.
Tipton has some history with guns, says the Detroit News:
Early Christmas morning Tipton was arrested for firing a gun outside his girlfriend's home in the Indianapolis area, according to police. The Indianapolis Star reported Tipton was charged with criminal recklessness with a deadly weapon. According to media reports, the prosecutor's office declined to pursue charges against him.

Tipton told Greenwood police he went to the home after he received threatening texts from his girlfriend's ex-boyfriend stating the woman was going to be harmed. Believing the ex-boyfriend was inside the home, Tipton fired one round from an AR-15 assault weapon, police said.
The Colts put him on waiver last December, although what relation (temporal? Causal? None?) this has with his 2015 gun problem is unknown.
Update
Between writing this and it going live, two young (23-24 years old) knuckleheads in Stoughton, Mass., were playing with several things that ought not to be mixed:
A firearm, to wit a pistol, legally licensed to one of the individuals;
Judgment Juice™, which both of the worthies had consumed in super-therapeutic quantities; and,
Some kind of camera(s) with which they were filming their tomfoolery.
It is our observation that the presence of a camera lowers the IQ of all within a range of approximately 30%. And the dyscognition produced by ingested ethanol is well known. While private drunkenness is not society's business, private drunkenness with a firearm escalates the behavior from Mere Stupid, which is the normal operating level for a large part of society, to Felony Stupid.
As you might expect, one drunk pointed the gun at the other drunk, pulling the trigger and expecting a "click." It gives a new meaning to the term Dead Drunk.
Dead Drunk himself is on a mortuary slab, awaiting autopsy, and Dead Drunk's Buddy is on house arrest with an ankle bracelet, awaiting trial. His license to carry has been revoked and the local cops have divvied up his other guns if any with one of the two politically connected "bonded warehouses" that scam guns with the help of the police.
Mama Gump used to always say, "Stupid is as stupid does, but not for long if stupid does it with booze and a gun."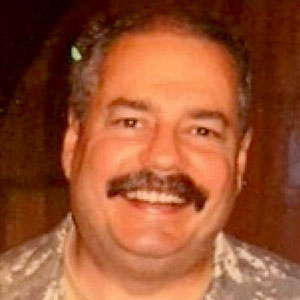 Kevin was a former Special Forces weapons man (MOS 18B, before the 18 series, 11B with Skill Qualification Indicator of S). His focus was on weapons: their history, effects and employment. He started WeaponsMan.com in 2011 and operated it until he passed away in 2017. His work is being preserved here at the request of his family.