One of the most thankless Jobs in World War II aviation was that of the maritime patrol pilot. No glory there, just long flights over water — usually, deadly cold water. And usually in airplanes that were sitting ducks for anything else in the air.
While there has been a little written in English about the RAF Coastal Command, and about American patrol pilots flying the Consolidated PBY, there hasn't been much information about other nations' patrol planes and their crews. The Japanese and Germans of course suffered defeat, which scattered their veterans and archives; and the Russians took military secrecy seriously, even though they were behind their peers in this particular field. Not only are there few stories, but few artifacts surviving from this unglamorous but vital field of warfare: most nations' fighters are represented in museums, but all patrol planes left is grainy black-and-white pictures.
Russian crews too flew patrol flying boats on the nations Arctic and eastern coastlines. Their equipment, like the MBR-2 flying boats seen in this video (silent video with music dubbed over, unfortunately), and the 7.62mm single-mount DA machine guns that the flying boats' defensive gunners used, was more dated than Russian fighters. They seemed to make up the difference with tough guys, hanging exposed in the cold slipstream.
It was only after the war that the Soviet Union would make an amphibious flying boat as modern as wartime American, British, German or Japanese planes, the Beriev Be-6 (Nato Madge). Its successor, the Be-12 Chaika (Nato Mail), continued to operate long after the Americans, British and Germans gave up on flying boats; indeed, a handful of Chaikas may still be in Russian service. They are, if so (and were, if not) the last conventional gear (tailwheel) aircraft operated by a superpower. (Japan and China, as well as Russia, continue to develop flying boats The sheer size of the Pacific encourages use of such machines).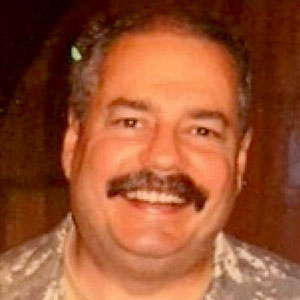 Kevin was a former Special Forces weapons man (MOS 18B, before the 18 series, 11B with Skill Qualification Indicator of S). His focus was on weapons: their history, effects and employment. He started WeaponsMan.com in 2011 and operated it until he passed away in 2017. His work is being preserved here at the request of his family.