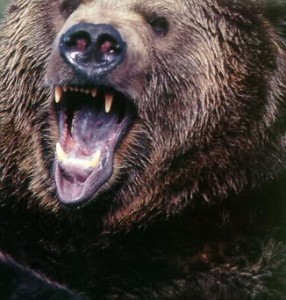 Some days the bear eats you.
And then, some day the government cracks down on you for whacking the bear. Ask Ted Nugent, who wound up pleading guilty to a game-law misdemeanor in Alaska last Tuesday. The avid hunter said his violation was inadvertent:
"I would never knowingly break any game laws," Nugent told the court. "I'm afraid I was blindsided by this, and I sincerely apologize to everyone for this."

According to the [plea] document, Nugent illegally shot and killed the bear in May 2009 on Sukkwan Island in southeast Alaska after wounding another bear in a bow hunt. The bow incident counted toward a seasonal limit of one bear in that location. Nugent and his lawyer, Wayne Anthony Ross, said neither of them knew about that law.
Nugent thought he had complied with the one-bear limit, but on an earlier hunt he had wounded, but not killed, a bear while bowhunting. Unknown to him, that wounded but presumably escaped bear counted against his one-bear limit, so his later rifle kill of a bear was illegal.
The law wasn't only news to the rocker and author of his own game cookbook, Kill it and Grill it. It was news to the judge, too.
The judge said he wasn't aware of the "sort of one-strike policy" either.

"It probably is not widely known, and if there is a side benefit to the agreement reached here today — since apparently newspapers are interested in Mr. Nugent and his doings — this probably will serve to alert a great many hunters to that very issue and may, in fact, prevent violations in the future and court activity for a whole slew of folks."

via Rocker and gun rights advocate Ted Nugent pleads guilty in illegal Alaska bear kill – The Washington Post.
The sentence meted out was appropriate, if that is sincerely the judge's goal: two years' probation, one year of no hunting in Alaska or on Forest Service land, and he must make a public service announcement on his TV show. The content of the announcement was not specified, but it must be approved by the prosecutor who brought the charges against Nugent.
No word on whether Nugent and his family ate the bear in question, or whether it's been in an evidence locker in Ketchikan since the 2009 violation.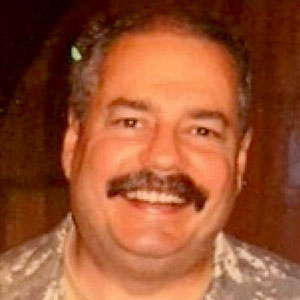 Kevin was a former Special Forces weapons man (MOS 18B, before the 18 series, 11B with Skill Qualification Indicator of S). His focus was on weapons: their history, effects and employment. He started WeaponsMan.com in 2011 and operated it until he passed away in 2017. His work is being preserved here at the request of his family.