Writer James Kitfield has a remarkable article in Politico (not least, remarkable because an unsparing look at jihad seldom appears in such a reflexively partisan and multiculturist outlet) that ties the most recent Sudden Jihad Syndrome shooting to a much earlier one (2009), and casts superficial blame on Tennessee, an easy layup for Politico's Beltway, Acela Corridor, and wannabe audience. He also makes the unsupported allegation that the 2009 incident was the first, which would be news to Nidal Hasan on death row
But it also looks into how an ordinary American kid was cut out of his family and radicalized, turned against his own people and acculturated to the most extreme and febrile strain of the death cult of Mohammed.
It notes something that the US media, which always prefers the pre-Islamic names for American jihadi converts/reverts1, seems loath to recognize: Carlos Bledsoe really did become Abdulhakim Mujahid Mohammed. Mohammed was the guy who shot up a recruiting office before, on 1 Jun 2009, killing one and maiming one soldier (Privates William Long and Quinton Ezeagwula respectively).
The Partisan Political Police formerly known as FBI remained utterly flummoxed by Mohammed's motivation (as they are by the latest case of Sudden Jihad Syndrome, Abdulazeez's — "maybe it was a domestic?"), and political appointees in the Pentagon displayed their contempt for Long and Ezeagwula by denying the victims recognition that they suffered their mortal and serious wounds in a terrorist attack, and spitefully withholding the Purple Heart medal from Ezagwula and from Long's next of kin until Congress forced their unwilling hands.
Yet long before the five U.S. service members were murdered this past week in Chattanooga, before the Boston Marathon bombers, the Fort Hood shooting or the rise of the Islamic State, it was another troubled teenager from [Tennessee] who embarked on a journey of jihad and ended in the first deadly terrorist attack on U.S. soil after 9/11.

The road to jihad began here, where Highway 40 bisects the state Abraham Lincoln once called the "keystone of the southern arch"….

Somehow, in ways that a heartbroken Melvin Bledsoe even now doesn't fully comprehend, his beloved son Carlos was transformed into a murderous jihadist, a hate-filled man who called himself Abulhakim Mujahid Mohammed.

Carlos, to a certain extent, was patient zero in the phenomenon of homegrown, lone-wolf terrorism, a scourge that struck the nation once again this past week, when another young man went on a shooting spree at a recruiting station in Tennessee. The parallels between the life stories of that alleged shooter, Mohammad Youssef Abdulazeez, and Carlos Bledsoe's are chilling and, perhaps, instructive.
via Tennessee Is the Capital of American Jihad – James Kitfield – POLITICO Magazine.
The whole thing is long, and quite good, so good it's a puzzlement why Politico ever published it. (Maybe the editor just skimmed it, and saw Kitfield's dishonest description of Mohammed's SKS as an "assault rifle," and tagged him as a political fellow-traveler?). So do Read The Whole Thing™.
And take care to keep your distance from, and your eyes and your gun muzzle on, American practitioners of the terror cult of Salafi/Wahhabi Mohammedanism.
Note
The term "revert" is often used by extremist converts, and may be a flag for extremism of the Sunni variety (Salafi/Wahhabi/Deobandi — the distinctions matter not, they're all hostile to civilization, militant and violent). It is based on the theological conceit that all men are born moslems, but some are misguided into other faiths until they "revert" to extremist, murderous Mohammedanism.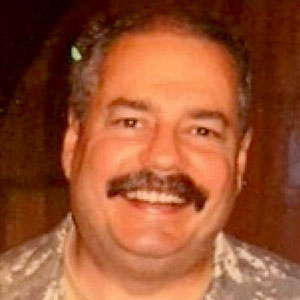 Kevin was a former Special Forces weapons man (MOS 18B, before the 18 series, 11B with Skill Qualification Indicator of S). His focus was on weapons: their history, effects and employment. He started WeaponsMan.com in 2011 and operated it until he passed away in 2017. His work is being preserved here at the request of his family.