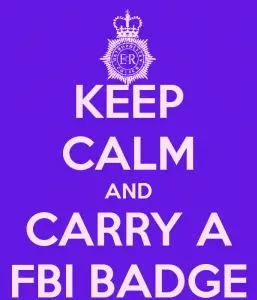 Can you shoot like an FBI  Special Agent? A single box of ammo will tell you, as the qualification runs 50 rounds. True, this is an outdated certification that dates from the days that the Bureau issued DA/SA SIG pistols. (The current qualification has some insignificant changes, like starting at the close targets and working back; and some significant ones, like eliminating the 25-yard line and requiring all strings to be fired after drawing from concealment. We may cover that in the future).
While a listing of a qualification's stages in black and white is necessary and works for people who learn well from the printed page, we think videos like this one, which one of our readers found online, really help to get the points across.
The FBI then used the Q target. Scoring is simple: a round touching the line of or inside the "bottle" counts for 2 points, a round outsize zero. The standards are: 85% to qualify, and 90% for instructors. The stages are listed below this 2012 video from Darkwood Personal Defense, which lasts 4:18.
Stage I:

25 yards. 75 seconds. Firearm fully loaded. All shots (regardless of barricade side) are taken with two hand hold with strong hand operating pistol.

6 rounds prone; 3 rounds strong side kneeling/barricaded; 6 rounds strong side standing/barricaded; 3 rounds weak side kneeling/barricaded. Total 18 rounds.
Stage II:

Start at 25 yards, firearm fully loaded, in holster. Total time 18 sec.

Start at 25 yards; but shooter does not fire here. On command, shooter displaces to 15 yard line, draws, fires 2 rounds, 6 seconds. Decock (if DA/SA) and return to low ready. On command, Fire 2 rounds in 3 seconds, return to low ready. Repeat on command 2 rounds, 3 seconds, three times. Total 10 rounds (running total 28).
Stage III: 

Start at 15 yards, firearm loaded with fewer than 12 rounds, in holster, and spare magazine on belt. Total time 15 sec.

Start at 15 yards; but shooter does not fire here. On command, shooter displaces to 7 yard line, draws, fires 12 rounds — including a reload — in 15 seconds. Total 12 rounds (running total 40).
Stage IV:

Start at 7 yards, firearm loaded with a 5 round magazine, in holster, spare mag on belt with 5 rounds. Total time 15 sec.

Start at 7 yards; but shooter does not fire here. On command, shooter displaces to 5 yard line, draws strong hand only, fires 5 rounds.  Transfers gun to weak hand (this can happen before, during or after the reload. It is safest before, and fastest during, as the instructor demonstrates), reloads, fires 5 rounds weak hand only. Time limit 15 seconds. Total 10 rounds (running total 50).
This is a much simpler and easier qualification than the ICE/DHS HSI qualification that we've posted before. We've never heard of a Bureau candidate being sent to hit the bricks for failing the pistol test (we've heard of a few "retested" by managers after the instructors gave up on them, and miraculously passing. This happens in every agency), but we have heard of special agents in the field being retasked to desk work after repeated failures to qualify. It is a rare agent who will fire his or her firearm in anger, but every one is supposed to be ready to do so. The replacement qual is not significantly more difficult, although it's generally closer in, and stresses starting from concealment, which is more realistic for an investigative agency. (Sure, if they're expecting trouble, like a warrant service, they unholster in advance or even break out the long guns… or they re-plan the arrest so that it's less risky, if possible). The FBI's upcoming change to 9mm from .40 S&W will make it easier yet.
So, can you shoot like a Fed?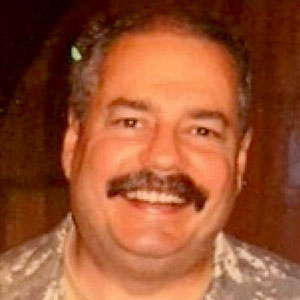 Kevin was a former Special Forces weapons man (MOS 18B, before the 18 series, 11B with Skill Qualification Indicator of S). His focus was on weapons: their history, effects and employment. He started WeaponsMan.com in 2011 and operated it until he passed away in 2017. His work is being preserved here at the request of his family.