OK, we're actually in one of the wealthiest zip codes in the glittery end of the Atlantic Coast, but we just discovered the word "scablands," which so aptly describes the areas where much of a long military career was whiled away, and we could not resist using it. Sure, there are scablands inland of us, but we're in kind of anti-scablands. But there is no foul in unleashing one's inner child sometimes.
Especially when one's outer adult is up against unpleasant circumstances. The basic issue here is that a very good pair of parents, a blessing we're keenly aware is far from universal, are at the stage of life where every day seems to bring a new hardship, a new limitation, and perhaps worst of all, a new indignity.
Ezekiel Emanuel, one of those guys who comes out of nowhere (well, not nowhere so much as a small cluster of eight private institutions of learning in the Northeast, who promise their graduates a sort of droit du seigneur over the serfs1), seems to think that a certain age is old enough, especially for the proles, and they ought to just be prepared to check out, optimally before Age 75. (Emanuel's ideas are subtle and complex, often expressed in parables or thought experiments containing dilemmas requiring a physician or the public to balance or rank antagonistic and competing kinds of "good". His ideas have been exaggerated by both supporters and opponents).
Life is harder for some people than for others, and it's harder in some stages of life. There is no equality in suffering, no direct equivalency in consequences. Personal decisions (smoking is the classic example) can have consequences so deferred as to be intangible, and some may dodge the bullet entirely, which may be why people keep playing this chump's lottery. But there's no escape for the emphysema sufferer, even if there are treatments and medical devices available today that were unimaginable 10 years ago. Yet, today's elderly grew up in an era where a doctor might advise a person to take up smoking. Far from the vilified criminal-class marker of today, it was thought to be a milepost to adulthood and a badge of sophistication.
One wonders what modern thing, that we now know and love, will turn out to be such a Judas as a simple cigarette was to the generations before us.
For the elderly, everything is an enemy. Your own physiology is no exception. Your lungs may fail, your skin break out in knobbly cancers, your kidneys give out after a lifetime of high blood pressure. Senses dim and fog. The earth itself turns on you; gravity becomes a deadly enemy for brittle bones. These things may not happen in isolation: you may indeed experience all of them. Life becomes a dreary routine of doctor visits and dialysis; medications and side effects; pain and effort.
And yet… and yet. And yet, joy springs from the light of the sun, the call of a nocturnal frog on the lawn (loud enough to penetrate the most elderly ocular system), the laugh of a child, a turn of phrase in a book.
As long as joy lights up a person's world, even if there is only one part joy to ten parts suffering, who are we to do aught but support that person? As long as the thready beat of life exists, our parents are not helpless.
They have us.
May God be merciful with them.
Notes
True, they can't take the jus primae noctis (which doesn't seem to have actually existed as a law anywhere; it seems to be an ancient version of an urban legend, given new life by revolutionaries looking to damn old systems; but we digress). Instead they just screw you metaphorically, all day every day.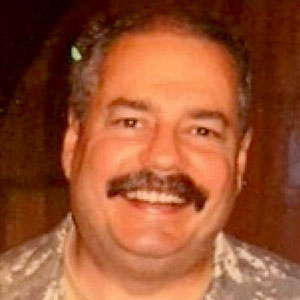 Kevin was a former Special Forces weapons man (MOS 18B, before the 18 series, 11B with Skill Qualification Indicator of S). His focus was on weapons: their history, effects and employment. He started WeaponsMan.com in 2011 and operated it until he passed away in 2017. His work is being preserved here at the request of his family.