Category Archives:
Book and Film Reviews
Some of you may have seen this, but it's pretty far off the beaten track. If you can live with subtitles (or if you understand Finnish, but what are the odds of that?) you may find this one worth pursuing. It's a Finnish movie based on a novel by the same guy that wrote Talvisota (The Winter War), previously reviewed in this space. Its Finnish name translates to something like The Road to Rukajarvi, a Finnish town that was seized by the Soviets at the end of the Winter War and, in true Soviet style, ethnically cleansed.
The action takes place in the Continuation War, in which the Finns attacked the USSR, with the Soviet empire on the ropes due to the German attack. In the end, the Finns, who were seeking to redress the wrongs of the Winter War settlement, wound up defeated, in part because of the defeat of their German ally, but also because the Red Army of 1942-44 was not the same bag of incompetence that it was in 1940.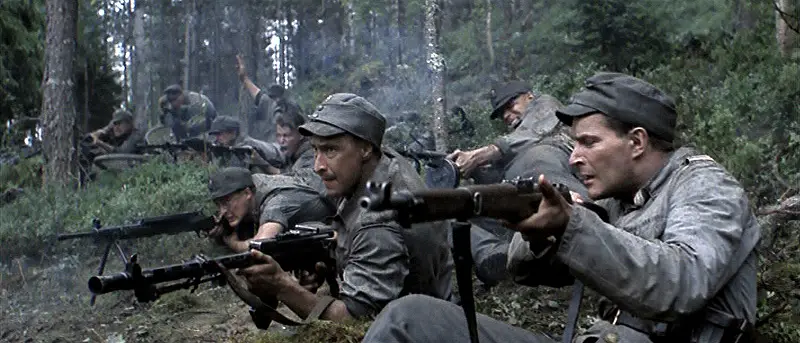 These grand-scale doings are told at the lowest level, as we follow the men of a bicycle-mounted reconnaissance platoon as they search the vast wilderness for the enemy axes of attack, and report back to their command. It is a low-budget war, at least on the Finns' side, a Ruritanian-scale defense against a powerful empire. At this level, individuals, and how they work together, are vitally important. At this level a victory can be more fully shared; a defeat, or a casualty, are more fully taken to heart. You find yourself engaged with these young Finns and their risky mission.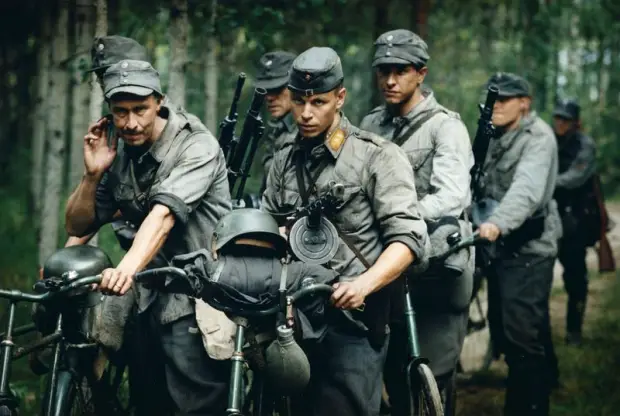 Acting and Production
Unless you are Finnish, you are unlikely to know the actors in this drama. That doesn't harm audience appreciation of the actors; it may, even, help, because the actors are as new to us foreigners as their characters are. Peter Franzén is especially strong as young lieutenant Eero Perkola, aged by the burden of command.
The Finnish scenery is at once breathtaking and very wild; it is one of the few places in Western Europe that retains significant wilderness. A great deal of cost and effort went into location photography, and it really pays off in the finished movie.
The action scenes move along smartly and build tension well. The "inaction scenes" and various flash-forwards and -backs tend to move very, very slowly. This is a long movie that does not need to be so long. Sometimes, the director seems too in love with the beauty of his images and dwells on them, to the detriment of pacing.
Accuracy and Weapons
As far as we could tell, the weapons were exactly what Finns and Soviets would be carrying in the Continuation War: Mosin rifles on both sides, although different in trim; Suomi and PPsh submachine guns; some Russians have Tokarev semi-autos. Supporting weapons like the Finnish Lahti M/26 light machine gun and Russian DP and Maxim MGs abound. Finns use some liberated Russian weapons; Franzén's character Perkola uses a PPSh.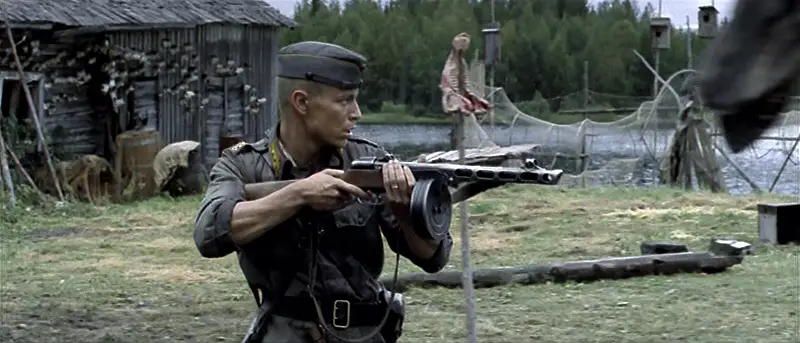 The weapons are, generally, used appropriately. They don't produce flaming fireballs and Russian artillery doesn't fire fireball shells. The vehicles seem period correct, and one has the impression that the crew worked very hard on detail accuracy. The most amazing thing is that this level of accuracy was achieved on the movie's budget, reportedly $13 million.
The telling of the historical events of the war seem to be accurate, but bear in mind that this film focuses on the platoon — every higher echelon is supposed to be out of focus.
The bottom line
Ambush is a Finnish movie so you have to expect it to comport with the moody, even glum, national character. Moreover, it's a tale of a decisive war told from the viewpoint of the guys who started the war, and lost. (Yes, they had a grievance, but they did start the war). It lacks the tank attacks and some of the other action of The Winter War, but it is an enjoyable and informative film about a part of Europe that's off the beaten tourist track, and a phase of World War II that's off the Anglosphere historical track, as well.
For more information
These sites relate to this particular film.
Amazon.com DVD page. Note that it is an on-demand DVD and we've found these somewhat wobbly, quality-wise:
https://www.amazon.com/AMBUSH/dp/B001BXTQB4/
There is also a higher quality import CD for a lot more money. This is the one we watched!:
https://www.amazon.com/Ambush-Peter-Franz-n/dp/B00005Y717/
http://www.imdb.com/title/tt0162625/
http://www.imfdb.org/wiki/Ambush_%28Rukaj%C3%A4rven_tie%29
Rotten Tomatoes review page (no rating):
http://www.rottentomatoes.com/m/ambush/
https://infogalactic.com/info/Ambush_(1999_film)
History vs. Hollywood Page. (none).
Notes
none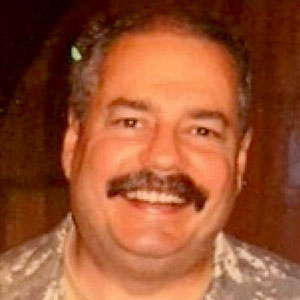 Kevin was a former Special Forces weapons man (MOS 18B, before the 18 series, 11B with Skill Qualification Indicator of S). His focus was on weapons: their history, effects and employment. He started WeaponsMan.com in 2011 and operated it until he passed away in 2017. His work is being preserved here at the request of his family.