In Massachusetts, gun owners, would-be gun owners, and Federal licensees have been having a hard time getting any information about the constantly-changing gun ban that national socialist Attorney General Maura Healey (Heil Healey!) imposed as a stunt before heading to the DNC to, she expects, boost her political career.
Healey's office will not answer questions by letter or email, because the last thing they want is to have a written document holding them to a single position. Instead, her minions will answer questions by telephone. But she will not permit callers to record the conversation; in Massachusetts, recording a conversation without the permission of both sides is a felony, and in this way, she prevents having to take responsibility for her anchorless position.
They also refer people to this page in which the AG's office attempts to explain what a law means, when it means whatever the Red Queen says it does, no more and no less, at any given moment.
http://www.mass.gov/ago/public-safety/awbe.html
(It also includes a laundry list of Democrat politicians who support the ban, which includes, stop us if this shocks you, all of the "non-partisan" gun-control groups that say they're only for "common-sense measures." No, that didn't shock us, either).
But Mass. gun owners noticed something funny about the page. It kept changing.  For example, .22 rifles were included, then not; rifles have been through several iterations. (Current definition, which might have changed by the time you see it, is that any semi-auto centerfire rifle that can accept 6 or more rounds in a detachable or fixed magazine, is an "assault rifle" and is banned in the People's Republic of Mass. In short:
So the few hardy surviving gun owners in this hostile environment used the internet changelog technology of changedetection.com to make a page tracking Healey's ever-evolving position.
https://www.changedetection.com/log/gov/mass/awbe_log.html
Unfortunately, the guy who set this page up wasn't able to do it in time to catch the early iterations of the wording. However, there are 13 changes logged since the tracker went live on 25 July, and some of them are quite substantive. On 3 August, 192 words were added. On 5 August, almost 1600 words, 24% of the page. On 19 August, 1327 words added and 317 deleted. It's been changed three times in the last five days — so far.
Is the instability of the guidance here a simple consequence of Heil Healey!'s ambition and corruption filtered through her and her staff's equally simple incompetence? Or is it a deliberate attempt to undermine Heil Healey!'s enemies with fear, uncertainty or doubt?
Meanwhile, the AGO is doing little to nothing to pursue actual violent criminals. They're her partners in the System; people who might vote for her opponent, they are her enemies. The distinction is everything to her and to hers.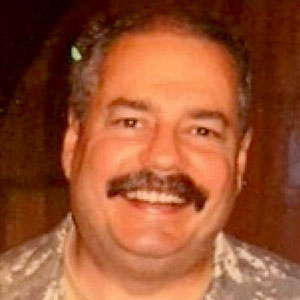 Kevin was a former Special Forces weapons man (MOS 18B, before the 18 series, 11B with Skill Qualification Indicator of S). His focus was on weapons: their history, effects and employment. He started WeaponsMan.com in 2011 and operated it until he passed away in 2017. His work is being preserved here at the request of his family.