Attached to this post is an intriguing report on German general officer casualties, specifically, KIAs, in World War II. It was rare for an Allied general to be killed or wounded in combat, although there were some celebrated cases, including friendly-fire air-ground incidents. The article is loosely framed as a suggestion that the Americans' Wehrmacht-inspired AirLand Battle doctrine of the 1980s might have led to a similar result, but that has a whiff of "added this to please the war college reviewers and fake contemporary relevance" to it. The paper is predominantly historical.
The numbers don't lie: 136 German general-officer commanders -division, corps and army levels, the equivalent of American two-star-and-up generals — were killed in action in 1939-45. Several factors led to this: the Germans' lead-from-the-front doctrine, the personal courage of the generals concerned, the greater lethality of WWII arms than had been the case in their junior officer days' Great War, and the German's whole-war-long shortage of combat commanders.
Wehrmacht doctrine emphasized personal reconnaissance, the general "showing the flag" or "showing his face" to the frontmost outposts, and other examples of personal, retail leadership. Was this a cause or effect of the Germans' reduced proliferation of command radio nets than the Western Allies? Not clear. But the German general put his life on the line with his men; naturally, the enemy was eager to collect some of these scalps.
The personal physical courage of the generals seems beyond question. Among those old enough to have served in World War I, almost all bore valor decorations from the period. Even more received valor decorations in World War II, between taking command and being slain. It stands to reason that courage increases a soldier's exposure to enemy fire. (Not always true, as fear, panic and timidity will put your trophy in the hunter's bag sooner than courage, real or imitation, will).
They may have gotten wrong lessons from World War I. Sure, they learned the hazards of artillery fire against fixed trench lines, but they missed the lethality of modern fires against troops in motion. The lethality of air was not on their horizon; Great War strafing was a mere nuisance compared to systematic attacks by marauding Il-2s, P-47s or Typhoons. This is considerably ironic, when one recalls that the Blitzkrieg and the ground-attack aircraft and unit were largely German inventions.
And they were highly visible targets in highly distinctive uniforms.
Wehrmacht and Waffen-SS general officers died of everything from snipers (2 each) to tank main gun fire (2 more, both facing the Soviets), and one unlucky duck drove into a friendly minefield. But the real execution was done by artillery and air, with small arms a secondary contribution via ambushes, raids and in the hands of partisans. Each fallen general caused a local but rapidly recuperable loss of command continuity, but more serious was the contribution to the initial shorthandedness in GOs.
Bear in mind that the Germans had, throughout the war, excellent junior officers and NCOs. This ameliorated the consequences of such organizational beheading.
Here are some conclusions from the historical section of the paper:
First, most of the deaths occurred from quick unexpected attacks. Air bombardments, artillery barrages, hidden minefields, snipers, and partisan attacks were quite different than the deadly but more methodical operations these men had experienced in World War I.

Second, a great many deaths occurred in vehicles moving through the battle area. Such movement attracted air attacks and set up potential ambush situations. Although the commanders had to move by vehicle to control the battlefield better, it appears most did so without an adequate escort capable of discouraging some of the attacks. Much of this movement was done in hours of very good visibility which facilitated enemy air attacks. Some of their disdain for enemy capabilities may have resulted from Luftwaffe reports of friendly air superiority or the belief that a staff car was too small a target to be effectively engaged.

Finally, throughout the war German generals retained distinctive but dangerous markings of their grade. They continued to wear distinctive uniforms and flew vehicular pennants advertising their position. Both provided target information to snipers, ambushes, and partisans.
The Germans never identified this as a problem during the war and never developed training to prepare transferred GOs for the lethal battlefield that awaited them. It was truly an examination given before the lesson.
We found the Airland Battle stuff less convincing. It's a pretty long reach, projecting GO casualties and consequent disruptions in American units in the event of The Big One breaking out. But the author's idea of using wartime German experience to predict US experience is interesting.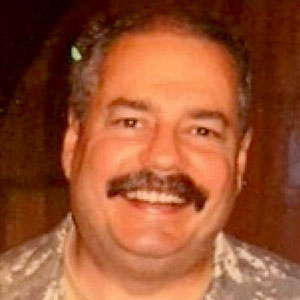 Kevin was a former Special Forces weapons man (MOS 18B, before the 18 series, 11B with Skill Qualification Indicator of S). His focus was on weapons: their history, effects and employment. He started WeaponsMan.com in 2011 and operated it until he passed away in 2017. His work is being preserved here at the request of his family.