Israeli Defense Forces CT Operation
For the Israel Defense Forces, CT never stops. Here's a story straight from the IDF, about the Lotar CT unit.
Naturally, it's a filtered recounting, but it's interesting to see what friendly foreign forces are up to. (And, against the global jihad, everybody fighting it is a friendly foreign force).
At 16:00, eight terrorists infiltrated the village of Naham and went on two killing sprees. A team of soldiers from the Duvdevan unit were the first to respond. After exchanging fire twice, the terrorists fled to a nearby building and took 15 civilians hostage. The soldiers killed two terrorists before they entered the building. In exchange for the hostages, the terrorists demanded the exchange of 426 prisoners before 00:30.

Duvdevan maintained their observation posts around the building and snipers fanned out to cover it from all angles. Nearby, two Lotar assault teams prepared to breach the building.
Snipers are often thought of as primarily shooters. But that's not how military and CT planners think of them. We know they're precise sources of combat intelligence, sensors that collect unfiltered ground truth. Their observation and intelligence collection abilities are why we raise, train and employ them — their ability to deliver precision fire is a welcome bonus. This operation illustrates that pretty clearly.
In a hostage crisis, information is the most vital resource there is. You need to know the layout of the building, how many terrorists are inside, where they're located, and what weapons they're using. The town hall sent the building blueprints, and IDF intelligence teams were searching through pictures and videos to find where the doors, windows, and other entrances are located.

Intel began to arrive. Snipers saw a terrorist playing with wires on the third floor. The hallway was open to the outside, like a balcony. The building had both a ground floor entrance and an entrance to the second floor.

By 23:00, the two Lotar assault teams had divided the responsibilities.
Do Read The Whole Thing™. to see what happened next.  We will spill one spoiler, though: this realistic-sounding operation was a training exercise for the Lotar and Duvdevan units. Given its complexity, it sounds like a certification or a course culmination exercise, much like we'd do to certify a bunch of new guys.
It was actually the Israelis who first taught us not to take terrorist prisoners, "because the [censored]s just inspire more hostage taking." Instead, you ID 'em and give 'em two in the hat. The canoe across the River Styx, as it were. Dunno if that's still Israeli (or American) practice. It should be. All these assclowns play tough guy when interrogated, anyway; you learn more off a dead guy's PC than you're going to learn off the live guy, so why bother?
In any event, the article is a rare glimpse into IDF CT training. Enjoy.
(Editor's note: We know what you're thinking. Where's the Civil War Sharpshooters article? Hung up in the writing. It'll be published when it's good. Sorry 'bout that. -Ed.)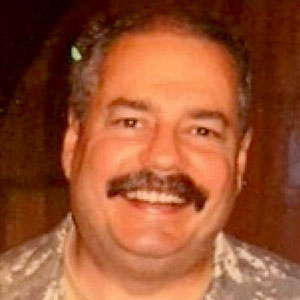 Kevin was a former Special Forces weapons man (MOS 18B, before the 18 series, 11B with Skill Qualification Indicator of S). His focus was on weapons: their history, effects and employment. He started WeaponsMan.com in 2011 and operated it until he passed away in 2017. His work is being preserved here at the request of his family.