After the Great War, long-serving Chief of Ordnance General William Crozier denied vehemently that his dislike of Col. Isaac N. Lewis had anything to do with Ordnance's rejection of the Lewis Gun (which was, in fact, only partly invented, but wholly promoted, by Lewis). It is a fact that the Army rejected the Lewis several times, and that Lewis, like most American machine gun inventors, had to go to Europe to find a market for his invention. It is a fact that Crozier and his subordinates preferred their own, Springfield-Armory-built, Benet-Mercié Machine Rifle to the Lewis design.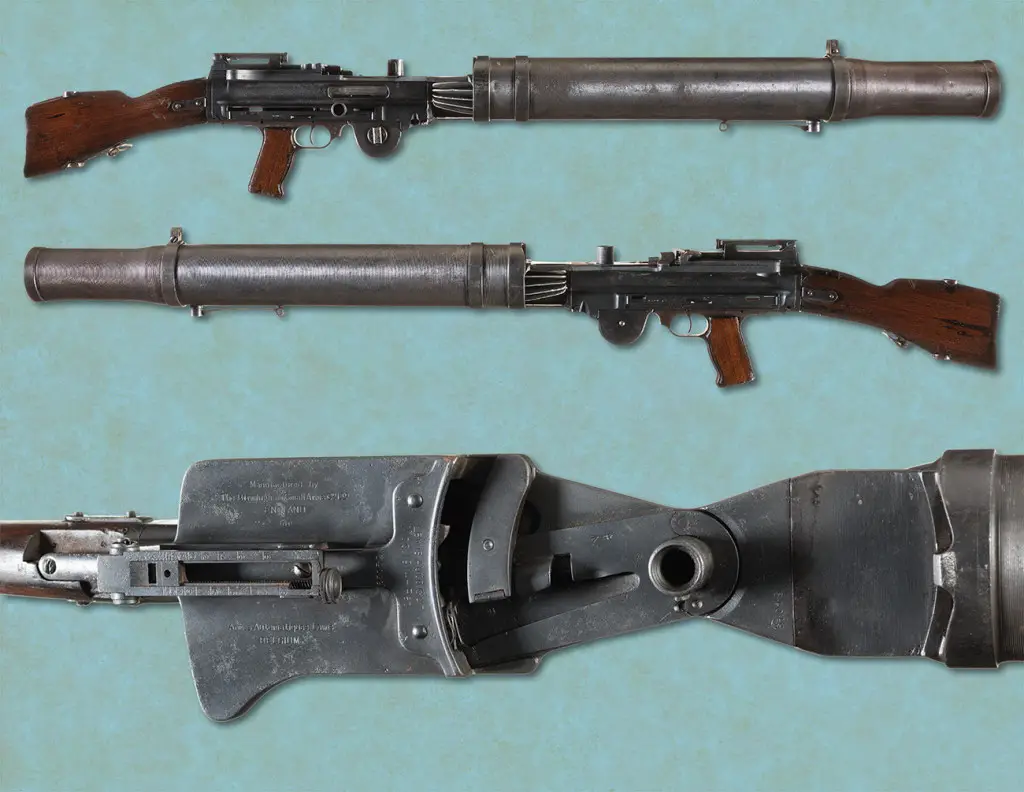 It is also a fact that the Lewis served satisfactorily with several nations including Britain, Russia, Belgium, and even in those US services that were reasonably remote from General Crozier's authority, the Air Corps and the Marines and Navy.
After the war, called on the Congressional carpet, Crozier mustered the arguments of his ordnance officers and supporters. He produced a letter by Captain T.N. Gimperling, written to the Infantry Journal (but sent via Crozier, who chose at the time not to forward it). The entire letter is in Crozier's memoir on pp.88-93. Here's what he thinks of the Lewis:
It is our opinion that the parts of the Lewis gun are not properly finished and that they are made of a rather poor grade of material. The gun has a number of steel stamped parts, improperly heat-treated, which cause jams and a consequent inefficiency in the gun. As an example, the magazine is made of a very thin, flimsy steel stamping, toggled up with a combination of soft aluminum core and metal strips which are riveted on. This causes the magazine to be very vibrant and susceptible to the strain of feed pawl functioning. The ejector is made of a thin steel stamping, improperly heat-treated, and very often it bends, nearly always batters on the end, through bolt action, in the course of eighty to one hundred and fifty rounds. The feed pawls, stop pawls and rebound pawls seem to be made of a poor grade of steel. The gas cylinder is made of a twenty gauge mill run steel, which has been found to be full of scale pits and imperfections. We believe that the gun, as at present constructed, could be made in lots of a thousand or more, at approximately fifty or fifty-five dollars per gun, for material and labor. It is now sold to the Government for a thousand dollars.
What did Gimperling think of the Benet-Mercié?
From the standpoint of mechanics, the Benet- Mercio gun is a masterpiece, inasmuch as the parts are finely finished and are made of excellent material and are properly treated where this is essential. The price at which the Government issues this gun is approximately $412.00, which, it is believed, would net, to a private manufacturing concern, but a fair profit over the cost of production.
The School of Musketry, too, would criticize the workmanship of the Lewis Gun, in a 7 Jan 1917 report also featured in Crozier's book (pp. 93-95).
Thirteen Lewis guns were used in the firing. The guns were new. Except for some possible test firing not a shot had been fired from any of them prior to their use by this class. When they were received at the school it was found that several of the parts did not fit properly. This was true in particular of the joints between the barrel groups and the receiver groups. The other cases of misfit were due largely to poor workmanship and lack of finish.

When the firing of the guns began there was very little trouble with them that could not be accounted for by the fact that the personnel of the class was inexperienced and that about 3 per cent of the am- munition used was found to be faulty. After about 2,000 rounds had been fired from each gun, jams began to occur which were due to causes other than untrained personnel and defective ammunition.

By far the greater portion of jams due to defective mechanism were caused by the wear of the feed operating arms and stud, the bending of the cartridge guide, and the faulty construction and bending of the magazines; and of these about one-half were due to faulty magazines.
The school also blamed the design of the Lewis for 44 broken parts, 17 worn parts (and 57 worn magazines), and 162 lost parts (!) during these tests.
Even when directed to buy the Lewis by Congress, Crozier dragged his feet, leaving American forces headed to Europe dependent on the French for small arms (as they were for artillery, another botched Ordnance responsibility).
Because the Ordnance Department did buy 353 Lewises originally manufactured by Savage for Canada, Lewis received substantial royalties on these guns — over $10,000. He sent a check for the full amount to Secretary of the Army Newton Baker. Crozier was furious, in part that Lewis hadn't sent the check to him as Chief of Ordnance, and wrote Baker a memo suggesting that Lewis had an ulterior motive, and hinting that Baker should refuse the refund. Baker wrote to Lewis, enclosing Crozier's smarmy memo, and stressing that accepting the check would not mean he was taking any side in any of the Crozier-Lewis disputes, which by this time were known to all in uniform and in Congress. It was probably Lewis's turn to be furious, but he wrote to Baker, assuring him that his check was intended to go to the United States Treasury, as Lewis did not wish to profit by sales to the United States Government. He couldn't resist bashing Crozier:
In the present very grave national emergency, I am directly instrumental in supplying, delivering and putting on the actual firing lines against the fighting enemies of my country more machine guns each week than the present Chief of Ordnance has supplied for the use of our own army of defense during the whole of the fourteen years that he has been in office. I have done, and am doing, this without one penny of assistance and without one word of encouragement or acknowledgment from any one connected with the Ordnance Department, and in spite of the long continued and active opposition of that Department.
Again, to Crozier's credit, he includes the full correspondence, which reflects ill on him, in his memoir, alongside other documents that take his part. Before and after his postwar retirement as a Major General, Crozier would feel himself wronged and slandered by Lewis, and he repeatedly demanded a Court of Inquiry to, as he saw it, clear his name.
Paradoxically, the Army would adopt the operating system of the Lewis decades later. In the late 1950s, Springfield presented a machine gun called the T161 which was standardized as the M60. Springfield engineers had copied the gas operating system of the German Fallschrirmjägergewehr 42, apparently unaware that the German designers had copied it from… the Lewis Gun.
Here is a copy of General Crozier's memoir, Ordnance and the World War. This was originally scanned and posted by Google, but their OCR was a mess, so we re-OCR'd it and then compressed it, reducing scan quality to 75 dpi to make a much smaller file.
We'll likely have more to say on this later.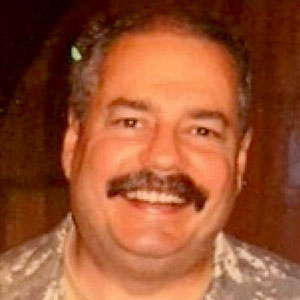 Kevin was a former Special Forces weapons man (MOS 18B, before the 18 series, 11B with Skill Qualification Indicator of S). His focus was on weapons: their history, effects and employment. He started WeaponsMan.com in 2011 and operated it until he passed away in 2017. His work is being preserved here at the request of his family.