Ed Byers, SEAL, MOH: "I'm not a hero."
This is a man you should know, but he says someone else is someone you should know.
[Senior Chief Ed] Byers, 36, learned in December that he would receive the nation's highest honor for military valor. Yet, he insists he's not a hero.

The heroes are his fellow SEALs, especially the ones killed in the line of duty, Byers said. That includes his good friend Petty Officer 1st Class Nicolas Checque, who was mortally wounded serving as the point man on that rescue mission in December 2012. The 28-year-old Checque was the first man through the door during the rescue of Joseph and was shot just after sprinting into the building where the doctor was being held.

"Nic embodied exactly what it is to be an American hero," Byers said in the video. "He will forever be remembered in the pages of history for the sacrifices that he made."
via Navy SEAL, to receive Medal of Honor Monday, tells his story – Navy – Stripes.
This is the kind of quiet professionalism that most Navy SEALs and other special operators uphold every day. You'll probably never hear a peep from Ed after today's ceremony, until he retires, and maybe not even then.
Ah, yeah. Today's ceremony? The President is going to gong him, with the big one.
In a world where it seems that every SEAL has his own publicist and literary agent, and where there have been nasty fallings-out among members of the SEAL world, the momentary uncloaking of Edward C. Byers Jr, Special Operations Senior Chief, is a timely reminder that for every SEAL you have heard of, there are thousands you have not, all of whom are men you would respect, if circumstances permitted you to know them.
In Ed's commitment to return to just "being a SEAL," we're reminded of the late Jon Cavaiani, who insisted he could serve as command sergeant major of a clandestine element, even though his Medal of Honor rendered him higher-profile than the unit liked. (Jon won his argument with the then-CO and served and no one heard a peep out of him or the unit the whole time. Mission first, always).
Do Read The Whole Thing™ and also, read the sidebar on Byers's opinions of the recent SEAL stylin'-n-profilin' phenomenon (an opinion we have heard expressed, forcefully, by his fellow professional frogmen). He's not a fan of tell-all frog books:
I've been in the military almost 18 years. I've lived a very quiet life. I'm not exactly sure what their motives are and what they're trying to accomplish by writing those. I've never read their books. I have no plans in the future to write a book or do a movie or anything like that. It's not what I believe in.

We are currently facing one of the greatest threats to our nation that we've ever seen. Anything that you could write about or talk about that could help our enemies when we do combat operations — that could potentially get any of our service members injured or killed — I just don't think is the right call.
Preach it, cousin.
Also, even if you are not the sort of person who watches embedded videos, do watch the interview of Byers at that first link. It's perfectly edited, with the interviewer taken out of the frame and off the tape, and just comes across as a stream of commentary from the monumentally modest SEAL.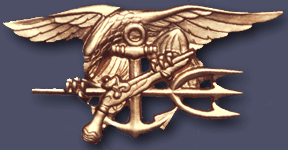 Interesting fact: of the three Naval personnel to receive the Medal of Honor since 9/11, all have been SEALS… and the other two were slain earning their medal. The Navy has a page for each of the recipients at the link (including one for Byers). And every SEAL you never heard of, like Nic Cheque, puts his life on the line the same way — and sometimes, like Cheque, loses it.
RIP, Nic, warrior and great American. And all hail Ed, who fought at his side and tried to treat his wounds.
As a nation, we are blessed with these men, are we not? Now, let's leave the man alone to get back to his job.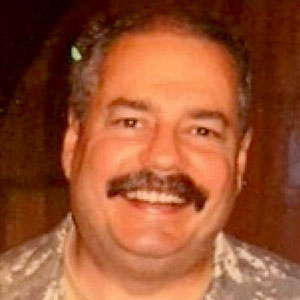 Kevin was a former Special Forces weapons man (MOS 18B, before the 18 series, 11B with Skill Qualification Indicator of S). His focus was on weapons: their history, effects and employment. He started WeaponsMan.com in 2011 and operated it until he passed away in 2017. His work is being preserved here at the request of his family.