Sunday Sprayin' and Prayin'
The Prayin' bit, of a Sunday, should be self-explanatory. The Sprayin', though, does not refer to anything we might do with the fine firearms that are begging for release from their wintertime incarceration. Nope, it's literally sprayin', in terms of EkoPrime primer for the wing skins of the RV-12, assuming (that word!) that the forecast warm weather does appear.
If not, we break down the El Cheapo Paint Booth in garage stall #3, and wait for better weather. But with one spar assembly just about together (and we only had to take part of it apart and start over once!) the time to skin the wings and move on to the flaperons (which look like they'll go together hell for quick) is right upon us.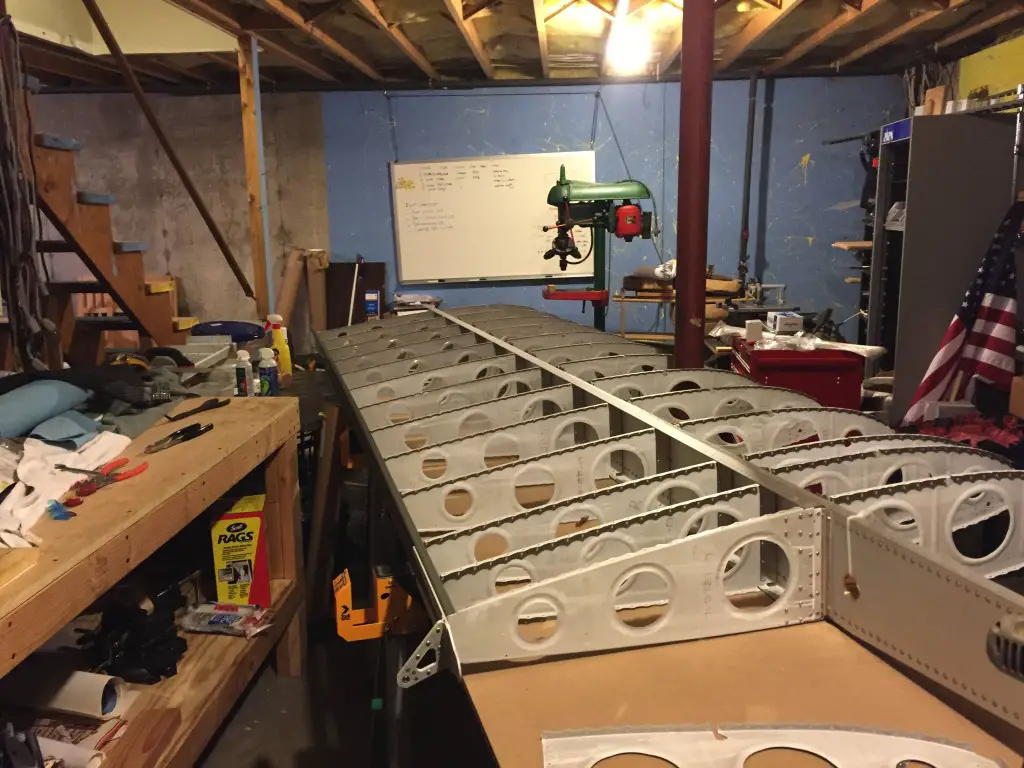 Yes, we can take it out of the basement workshop. We checked. (We actually built a mock-up to the wing dimensions out of wooden furring and carried it out into the sunlight, just to be sure).
The funny look of the wing ribs is the thin primer we're using, Stewart Eko-Prime white. We're not sweating the aesthetics, we just want to cover the bare parts' AlClad surfaces for corrosion prevention. (We're only priming internals, and you'd need Superman's x-ray vision to see them once we skin the wings). The spar itself comes pre-assembled from anodized aluminum plate, and so it doesn't need prime for corrosion protection. The wing rib nearest to you will be snugged up against the fuselage of the airplane, and the part of the spar jutting out slides into an aperture in the fuselage that receives it. The left and right spars overlap inside the aircraft fuselage and pins join them both to one another and the fuselage; the wings can be removed by two reasonably coordinated people for storage or transportation.
If we're all pretty stupid in the comments tomorrow, it's probably fumes from the paint!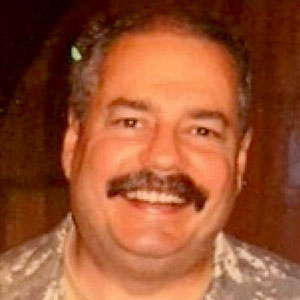 Kevin was a former Special Forces weapons man (MOS 18B, before the 18 series, 11B with Skill Qualification Indicator of S). His focus was on weapons: their history, effects and employment. He started WeaponsMan.com in 2011 and operated it until he passed away in 2017. His work is being preserved here at the request of his family.