Advice for OPM Breach Victims
The following post has been transmitted by the Federal Law Enforcement Officers Association (think, the "special agents' union" and you're pretty close) to their members. It gives advice that is useful to anyone who's been victimized by the allegedly-Chinese hack of the all-but-unsecured  computer networks of the Office of Personnel Mismanagement (OPM).
Their advice about (1) not relying on the lowest-bidder "credit monitoring" OPM contracted as damage control, and (2) taking measures on your own, is excellent across the board. If you are (or were) a government worker or cleared contractor, or even simply applied for a clearance, since approximately 1990, you may rest assured that the payroll patriots of OPM have distributed your name, date of birth, social security account number, and many other personal details (depending on level of clearance and depth of investigation) far and wide.
In response to OPM's breach of our member's Personal Identifying Information (PII) and release of other sensitive data, FLEOA prepared an informative bulletin to assist you and your family with taking proactive steps to prevent further abuse of your PII.
Additionally, by law, you are entitled to receive one free credit report per year, per credit bureau. In effect, you can request 3 credit reports per year at no charge from each of the credit bureaus. FLEOA recommends that you request a new credit report every four (4) months for the next three to five years and then at least every six months for every year thereafter. If you notice an account that you or your spouse do not recognize, immediately notify the company that you are a victim of identity theft and you did not authorize the questionable account.
Another important step to consider is freezing your credit account. Unlike credit monitoring where you are simply notified of a credit query, a credit freeze will prevent anyone from using your SSN to obtain credit in your name. It also prevents anyone from reviewing your credit worthiness. The cost is $10 to freeze and another $10 to unfreeze. As with placing a fraud alert on your account, you only need to notify one of the three credit reporting bureaus. FLEOA recommends you to freeze your credit if you are not planning to purchase a car, a house or obtain credit cards in the next year or so. If you are planning on purchasing a car or house this year, you may want to consider waiting to freeze your credit until after you have completed your purchase.
Another option to consider is paying a fee for the credit bureaus to contact you via, text, email or phone anytime someone queries or uses your SSN to obtain credit. This provides instant real time feed back and allows you to respond immediately to any threat to your credit. Note: there is a fee for this service.
FLEOA | | 

[email protected]

 | www.fleoa.org

7945 MacArthur Blvd

Ste 201

Cabin John, MD 20818
This is a personal calamity for those involved and a national security and counterintelligence disaster, but you'll be relieved to know that institutional Washington's highest priorities are safe: that would be the 7% annual performance bonuses for the OPM Senior Executive Service members and other senior managers who presided over this cluster$&@%.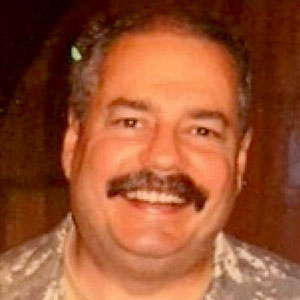 Kevin was a former Special Forces weapons man (MOS 18B, before the 18 series, 11B with Skill Qualification Indicator of S). His focus was on weapons: their history, effects and employment. He started WeaponsMan.com in 2011 and operated it until he passed away in 2017. His work is being preserved here at the request of his family.