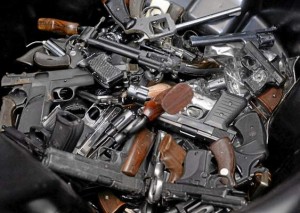 That varies from jurisdiction to jurisdiction, but when the Federal Government requires a felon to surrender firearms rather than transfer them, they drop into a legal shadowland where the Fed possesses them but doesn't own them — and neither does anyone else.
This was revealed by the hapless Assistant Solicitor General Ann O'Connell, in the course of having her legal reasoning and position savaged by most of the Supreme Court Justices, in a case, Henderson vs United States, that challenges a seemingly doomed 11th Circuit Court of Appeals ruling.  It doesn't appear to be a setup for a 5-4 ruling, as O'Connell's slipshod and dishonest brief and oral arguments brought out judicial fangs from the span of the spectrum from Scalia to Sotomayor. SCOTUSblog:
Calling to mind Hangar 51 from the Indiana Jones movies, Chief Justice John Roberts asked what happened to all the surrendered firearms, including antiques and heirlooms, that the government has refused to transfer to third parties. Is it really the case that "[t]hey just sat around gathering dust?" The answer was yes, because the government never has title over the weapons and so does not own them.
The country's in the very best of hands, eh? They don't own them, but they won't give them up.
However, it's good news for Troy Henderson. He's still a felon and this case was never going to change that, but it's almost certain that the Supreme Court will direct the lower courts to stop obstructing his attempts to transfer the firearms he now can't possess. (Henderson is, as is often the case with landmark-case figures, not an entirely admirable figure. He was a Border Patrol agent busted for involvement in drug smuggling).
This predicted, and deserved, loss for the ill-prepared Ann O'Connell, is also a loss for her allies in the case, the Brady Center to Prevent Gun Violence, the only one of a clutch of amici who came in on the government side. (Henderson's side has such strange bedfellows as the Institute for Justice, the National Association of Criminal Defense Lawyers, and the NRA).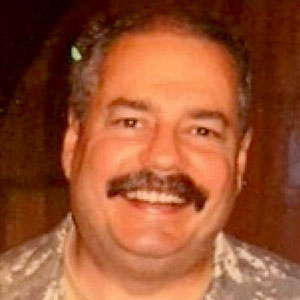 Kevin was a former Special Forces weapons man (MOS 18B, before the 18 series, 11B with Skill Qualification Indicator of S). His focus was on weapons: their history, effects and employment. He started WeaponsMan.com in 2011 and operated it until he passed away in 2017. His work is being preserved here at the request of his family.