Perhaps you want a Goblin Goblet? No, dummy. Take the candy. Leave the goblet. Thank you!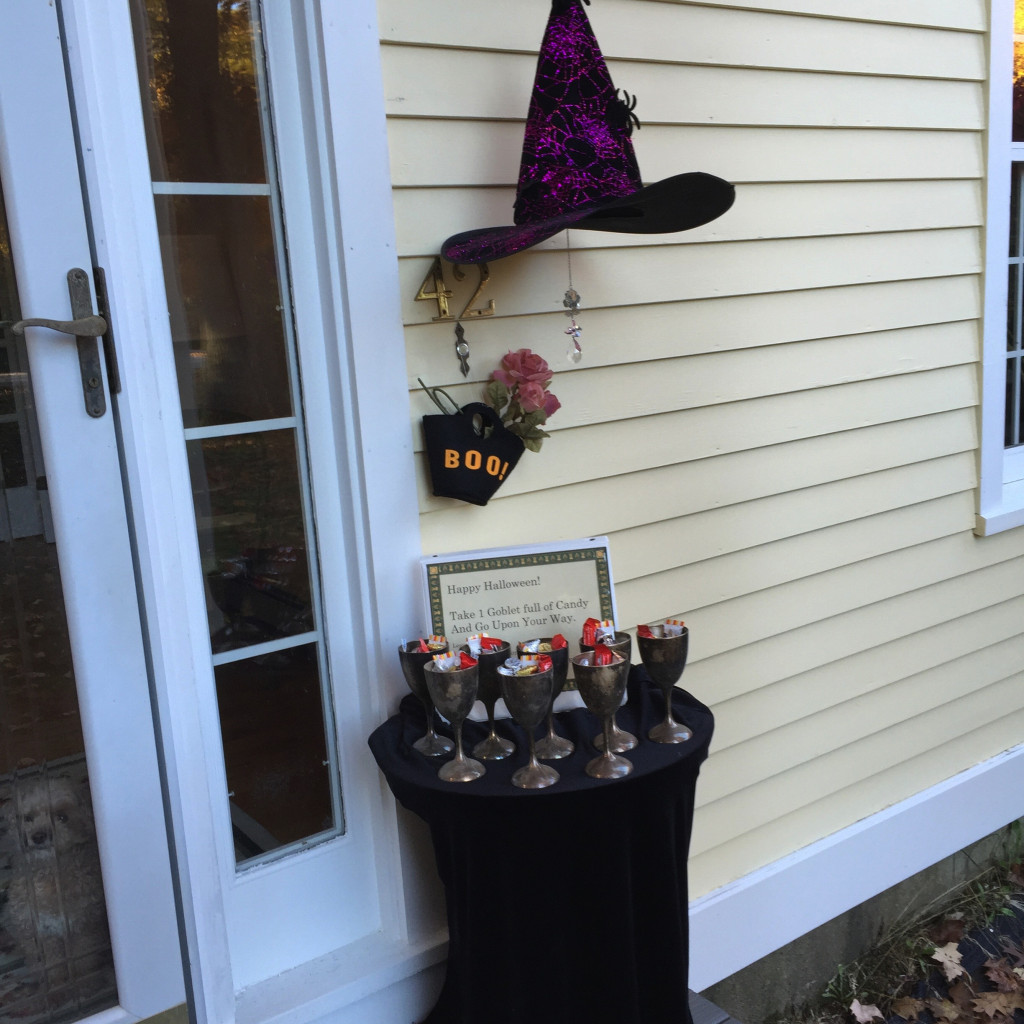 The Goblin Goblets started as a way to have a self-service, honor system Halloween decorated station. So that everyone else doesn't have to be there when the kids dressed as frightening concepts like vampires, Sith lords, ghosts and President Trump show up.
1 Goblin Goblet = goodies for one kid, mostly chocolaty stuff, heavy on Hershey's (disclaimer: we have a position in Hershey's stock [NYSE: HSY], and we've taken a bath in it — the stock, not the chocolate). Kid dumps Goblet in goody bag, replaces Goblet on table, inverted. (We start with one inverted Goblet, and they automagically get the idea. We got it from the Doolittle Raiders, who did that with their own cups in a suitably Halloween-y bout of ghoulishness).
Goblin Goblets have turned out to be a fine holiday tradition, so long as one of the staff remembers to police up the upturned Goblets and reload them as necessary. We can interact with the little dears or not, as it amuses us to do so. The doorbell never rings (although Small Dog does usually detonate as the kids step onto the lawn). The kids, of course, love it, especially when we sic Small Dog on 'em.
We have lived in neighborhoods where we could not do this — especially not with silver goblets. (We think they're just silver plate, actually. But the statement still applies).
Update
A paranormal researcher has pointed out to us that a ghostly apparition can be seen in the lower left of the picture, and that Hog Manor is haunted. Small Dog says it's only him, but what does he know? He's a dog.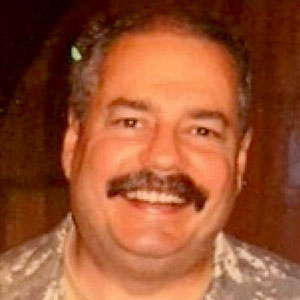 Kevin was a former Special Forces weapons man (MOS 18B, before the 18 series, 11B with Skill Qualification Indicator of S). His focus was on weapons: their history, effects and employment. He started WeaponsMan.com in 2011 and operated it until he passed away in 2017. His work is being preserved here at the request of his family.