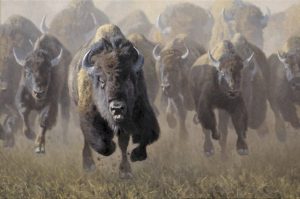 Humans are not animals, at least not in our value system. But in terms of mechanisms both physical and behavioral, there's certainly some commonalities. Behavioral scientists, whose field has picked up in respect what it's lost in pizzazz since the days of B.F. Skinner, insist that many (some say all) human behaviors can be explained by reference to our animal, evolutionary past.
Jack Baruth, an automotive writer who specializes in stoking controversies, says that bozo driver behavior is actually explained by animal instincts that survive in the atavistic core of Homo sapiens. First, he reminds us all how little we like….
…the people who wander from lane to lane for no reason. The drivers who speed up to match you as you pass them on the freeway, not out of anger or machismo but simply because their subconscious herd-animal instincts tell them that it's completely safe and comforting to be driving at 75mph next to another 4,000-pound unguided missile. Tailgaters. People who can't merge at speed. I could go on, but I think you get the idea.
Yeah. Hell is other people, on the highway. And they usually have Massachusetts plates, but that's a whole other rant. So where does the animal bit come in?
I've watched drivers unconsciously pace me all the way from 55mph to 85mph or more as long as I increase my speed one MPH at a time, or from 85mph to 55mph if I slow down by the same increment. They're not trying to be annoying; they are just operating on the herd principle buried in their backbrains. But if I slam on the throttle and go from 60mph to 70mph at max acceleration, they won't follow.

If you move over for a faster car that then slows down right ahead of you, try moving back in behind them. They will almost always slow down 5mph or so, because they are slightly nervous at seeing you appear in their mirror. Then you can return to your previous lane and pass them again, using sharp acceleration to put distance between you and them and break the herd behavior.
He has several suggestions for, actually, manipulating the unconscious, herd-brain instincts of the inattentive driver.
…All of these tactics, and many more that you'll discover independently, have one thing in common. They are designed to break the herding instinct by making you more visible, or more worrisome, to the unconscious driver. They turn you from just a comforting, indistinct presence in their mirrors or windshield to an actual, noticeable automobile that might not be worth sticking so closely to.
Naturally, we're going to tell you to Read The Whole Thing™. Sometimes we find Baruth and his towering ego, which is so centrally present in each column as to deserve co-writer credit, annoying. But in this column he named several things that we do to keep moving on the road, and it never occurred to us to use the template of herd-animal behavior as a way to understand the migrating Massholes driving three abreast at three miles under the speed limit, with twenty miles of cars backed up behind them.
We'll never think of them the same way again. But we'll probably continue cursing them. That's our instinctive animal behavior.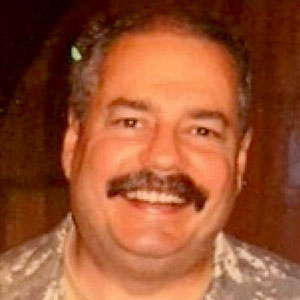 Kevin was a former Special Forces weapons man (MOS 18B, before the 18 series, 11B with Skill Qualification Indicator of S). His focus was on weapons: their history, effects and employment. He started WeaponsMan.com in 2011 and operated it until he passed away in 2017. His work is being preserved here at the request of his family.