The Rise of Napoleon Bonaparte
Here is a fantastic BBC dramatization of the rise of Napoleon as a company and field grade officer. While it's quite possible to quibble with the historical details and dramatization of the film, and actor Tom Burke looks about as much like Napoleon as he does Shaquille O'Neal, it's quite well done and a lot of fun. It does bring out several things about Napoleon that made him an effective leader:
His technical proficiency as an artilleryman;
His intellect, the principal power that set him above his peers;
The general incompetence of other French Revolutionary leaders;
His remarkable nerve and audacity, which led him to irrational levels of risk taking; and, finally,
His damnably good luck.
The speech before the Toulon attack is as good as any in fiction — yes, including the hortatory speech in Shakespeare's Henry V. (We couldn't determine whether Napoleon ever said such a thing).
It's interesting to observe the number of times Napoleon was in mortal danger, and survived. Just consider the consequences of being wounded in the 1790s, and yet the Corsican's robust constitution and impossible luck saved him for greater things.
Was Napoleon brilliant? Or was he a monster? Could he have been both? Regardless, the legend of Napoleon begins with a young artilleryman on his way to not just one but many dates with Destiny.
Enjoy the show!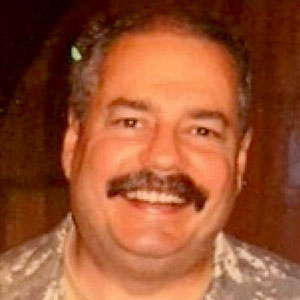 Kevin was a former Special Forces weapons man (MOS 18B, before the 18 series, 11B with Skill Qualification Indicator of S). His focus was on weapons: their history, effects and employment. He started WeaponsMan.com in 2011 and operated it until he passed away in 2017. His work is being preserved here at the request of his family.