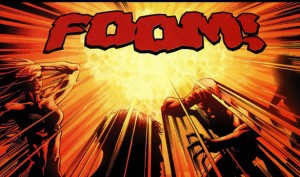 We think we've covered this booklet before. If we have, it wasn't recently, and it deserves to be plugged again.
This is the Simple Sabotage Field Manual of the OSS. (PDF hosted at CIA.gov). It is not a guidebook in blowing up castles or dynamiting the Hoover Dam (good luck with that). Instead, it's hints towards executing the sort of resistance that exists in the uncertain grey spaces between active resistance and simple dumb insolence. It's less FOOM actually, and more lapping compound in the oil filler. It doesn't make you Rambo, but it can make you Good Soldier Schweik.
Here's what we're talking about:
Sabotage varies from highly technical coup de main acts that require detailed planning and the use of specially trained operatives, to innumerable simple acts which the ordinary individual citizen-saboteur can perform. This paper is primarily concerned with the latter type. Simple sabotage does not require specially prepared tools or equipment; it is executed by an ordinary citizen who may or may not act individually and without the necessity for active connection with an organized group; and it is carried out in such a way as to involve a minimum danger of injury, detection, and reprisal.

Where destruction is involved, the weapons of the' citizen-saboteur are salt, nails, candles, pebbles, thread, or any other materials he might normally be expected to possess as a householder or as a worker in his particular occupation. His arsenal is the kitchen shelf, the trashpile, his own usual kit of tools and supplies. The targets of his sabotage are usually objects to which he has normal and inconspicuous access in everyday life.
The unnamed author of the manual goes on to suggest something akin to Good Soldier Schweik's legendary passive resistance. The Austrian officers bedeviled by Schweik (a fictional character) never quite could pin him down as a resister; instead, they took him for an idiot.
There are numerous good suggestions and concepts here, including, "Try to commit acts for which large numbers of people could be responsible," and:
Do not be afraid to commit acts for which you might be blamed directly, so long as you do so rarely, and as long as you have a plausible excuse: you dropped your wrench across an electric circuit because an air raid had kept you up the night before and you were halt-dozing at work. Always be profuse in your apologies. Frequently you can "get away" with such acts under the cover of pretending stupidity, Ignorance, over-caution, fear of being suspected of sabotage, or weakness and dullness due to undernourishment.
Note that those last few suggestions carry a second sabotage, a propagandistic one, in the response to the accusation. In effect, the saboteur is playing chess a couple of moves ahead. This only works where there's some restraint on the CI forces, of course, but note that it worked against Nazis and, in some places, against Communists, both noted for their ruthlessness.
We may be needing this information. Don't rely on the CIA to keep it available forever; save a copy locally, or better yet, print one out.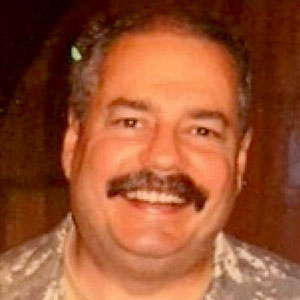 Kevin was a former Special Forces weapons man (MOS 18B, before the 18 series, 11B with Skill Qualification Indicator of S). His focus was on weapons: their history, effects and employment. He started WeaponsMan.com in 2011 and operated it until he passed away in 2017. His work is being preserved here at the request of his family.