A couple of weeks ago, we discussed aerial mining in war, and mentioned the Germans sinking a Russian warship in 1917 and a paper by John Chilstrom, Mines Away!, that examined mining in WWII. British and German aircraft laid copious minefields (as did ships), but the real action was in Japanese waters.
Here's a Navy training film on the practice of aerial mine warfare in WWII, thanks to Zeno's Warbirds (approx 17 minutes):
Now Ex Brad TC at "Bring the Heat" has taken the Chilstrom paper and riffed on it in a new direction.
One other mission the B-29s undertook is virtually forgotten today, but had an impact far out of proportion to the effort expended.

That mission was Operation Starvation, the offensive aerial mining campaign against the Japanese home waters.

A simple glance at a map shows that as an island chain, Japan is critically dependent on sea traffic to move supplies, people, and commodities. Further, virtually all of Japan's strategic industries were almost wholly dependent on commodities that had to be imported from either the islands of the South West Pacific or from the Asian mainland. From almost the first day of the war, the US Navy had instituted an effort to deny the Japanese the use of these sea lane, primarily through its submarine force.

At the urging of ADM King, GEN Hap Arnold agreed to devote a small percentage of 20th Air Force missions to aerial mining.

Beginning on March 27, 1945, B-29s of the 313th Bombardment Wing would eventually fly 1,529 sorties in 46 missions, and lay 12,135 mines. That accounted for just under 6% of 20th AF sorties. In return, postwar survey would reveal that the mines accounted for an astonishing 670 vessels sunk or damaged, with a tonnage of 1.25 million tons. Considering the Japanese merchant fleet was estimated to have only about 2 million tons available when the campaign began, this was a stunning return on investment.
We remember we promised you a writeup on a unique German mining/dambusting effort deep inside Russia, and we've been continuing to work on it. This image from the US Air Force Museum is the Mk25 mine. The Mk 25 and Mk 26 were the most significant weapons in the mining of Japanese harbors, channels, and sea lanes. Together with submarine warfare they crippled the shipping-dependent island empire.
There also was some very interesting use/non-use discussions in the Korean and VN wars, and in the Korean war, the damndest job of dambusting you ever heard of. Things we're writing for the future.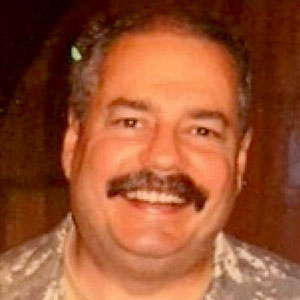 Kevin was a former Special Forces weapons man (MOS 18B, before the 18 series, 11B with Skill Qualification Indicator of S). His focus was on weapons: their history, effects and employment. He started WeaponsMan.com in 2011 and operated it until he passed away in 2017. His work is being preserved here at the request of his family.