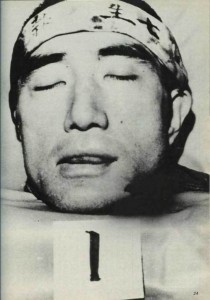 Sharon Helman, the Director of the VA Medical Center in Phoenix, was fired this week. She was suspended (with full pay, so "placed on vacation" is more like it) back in April when it came out that she'd destroyed evidence in the agency's cover-up of the deaths of dozens of neglected veterans. Seven months' pay for doing nothing sounds like a rip-off of the vets and taxpayers, but it could have been worse: she could have been being paid for going in to work, and we've already seen how that worked out.
Lawmakers and veterans groups have demanded the firing of Sharon Helman since whistleblowers first reported that Phoenix VA medical staff manipulated data to hide the hospital was failing to meet the needs of veterans seeking care.

The VA's Inspector General's Office concluded that the delays in care contributed to the deaths of more than 30 veterans.

"Lack of oversight and misconduct by VA leaders runs counter to our mission of serving veterans, and VA will not tolerate it," VA Secretary Bob McDonald said in a prepared statement on Monday.
We will not tolerate it, he said, any longer than seven more months after she was exposed. He said he was going to hold people accountable. This is one, and it's one whose performance was so egregious that if she were the administrator of a civilian hospital, the battle her attorneys would be fighting now would be to get her bail.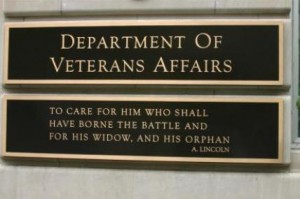 But vets aren't worth what civilians are, and a bunch of insiders with government jobs are always loath to punish a fellow insider, especially by cleaving him or her from his or her government job.
You know, Start the tumbrils rolling, they think, and maybe I'm next. Can't have that.
A few dead vets are a small price to pay for the comfort of a bureaucracy.
McDonald has named Glenn Grippen, a former director of the VA Medical Center in Milwaukee, Wisconsin, as interim director of the Phoenix system. Grippen had retired from the VA in 2011 while director of the Rocky Mountain regional VA network, according to The Arizona Republic.
Yes, because the best way to deal with pervasive mis-, mal-, and non-feasance as a feature of VA culture is to select one of the same old individuals steeped in that same old culture.
The good news? We'll have plenty of VA scandal stories to write in 2015. The bad news? Same thing.
McDonald said he would name a new permanent director as soon as possible.

Though the IG found data manipulation of patient appointments, a systemic problem across the VA, Helman became the focus of frustration and anger from veterans' service groups and lawmakers.

Previous VA Secretary Eric Shinseki ordered Helman and other officials put on paid administrative leave shortly after news of the data manipulation and patient deaths surfaced.
via VA Fires Phoenix Hospital Director after Wait Times Scandal | Military.com.
"After," indeed. Long time after. That's like saying the Apollo Program came after the Cretaceous Era — technically true, but it implies a taut connection that isn't there.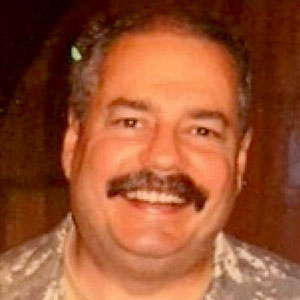 Kevin was a former Special Forces weapons man (MOS 18B, before the 18 series, 11B with Skill Qualification Indicator of S). His focus was on weapons: their history, effects and employment. He started WeaponsMan.com in 2011 and operated it until he passed away in 2017. His work is being preserved here at the request of his family.