Some National Guardsmen patrolling the wreckage of Ferguson, Missouri came on a remarkable, and alarming, sight: black men with guns, their leader a 6'8″ giant cradling an AR-15. They stood in the forecourt of a Conoco gas station, a building that rose, unmolested, like a meth addict's last solitary tooth in a micro-Hiroshima landscape of boarded-up, or, worse, looted and burned, small businesses.
This was a building that did not burn, despite containing fuel enough to delight the nihilistic rioters. It wasn't just standing, it was open. 
The Guard soldiers demanded that the men put their guns down, and were actually starting to cuff them, when the owner of the station emerged. Doug Merello is a second-generation owner of the station, and even though he's white, he and his shop's neighbors, just about all black, had always been friendly. They were his customers, and the neighbors were where he turned for his workers, too.
The nervous Guardsmen soon learned that the giant, Derrick "Stretch" Jordan, 37, and his armed friends were local men. They were workers and former workers at the station, and their friends, who knew Merello and just thought it would just flat be a crying shame if his station went the way of so many other small Ferguson businesses. Especially when they knew so many good people in their town, of whatever race, and knew also that the looters were mostly outsiders with a sprinkling of local ne'er-do-wells, incited by an irresponsible media that dreams of a world in flames.
Nobody was paying them. Nobody made them do it. They just decided to be the kind of men who did the Right Thing, and that this was the Right Thing to Do.
The cuffs came off. Apologies were made. The Guardsmen waved to their unexpected allies, and went back to the hard business of trying to keep Ferguson from reenacting the Sack of Rome with a new generation of Vandals.
And the local men kept watch on their friend's station. Stretch had his AR. R.J., 29, had a Taurus 9mm. Sean Turner brought his .40, and an older guy had a MAC-10. Kids came looking for trouble — they got shown off.
Neither the Guard nor the volunteers at the Conoco station shot anybody.
And, as far as we know, the little gas station is still standing, proof that the only thing needed for evil to fail is for good men to do something.
Source: Emily Flitter with Cary Gilliam, Reuters, in the LVRJ. Hat tip, Nathan Francis in the Inquisitr via The Gun Feed. (Naturally, the reporters play up the race angle, because race is their big thing. The human angle was more interesting to us, but seemed to elude Flitter, even as she got the facts).
Update: Dean Weingarten, whose Gun Watch blog is always worth reading, has an article on informal militias protecting lives & property where the Guard hasn't been doing so. We'd like to note that in such situations the National Guard usually operates under extremely restrictive ROE, because political leaders are more concerned about the possibility of exacerbating the violence than they are about restoring the rule of law.
Bob Owens at Bearing Arms also tied the two self-defense organization together (the Oathkeepers that Dean noted and Stretch and friends who defended the gas station).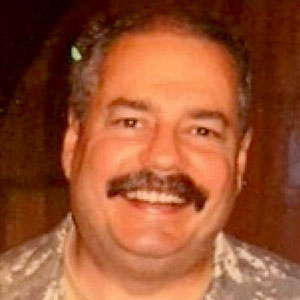 Kevin was a former Special Forces weapons man (MOS 18B, before the 18 series, 11B with Skill Qualification Indicator of S). His focus was on weapons: their history, effects and employment. He started WeaponsMan.com in 2011 and operated it until he passed away in 2017. His work is being preserved here at the request of his family.