Consider, for instance, this lady:
A woman pushed, scratched and bit a subway rider who tried to sit in a seat that had her bag on it, according to police.

The alleged subway rage occurred aboard a Manhattan-bound F train from Queens last Friday at about 9:45 a.m.

The 45-year-old victim asked a woman to move her bag so she could sit down. When the woman ignored her, the victim attempted to sit down anyway.

That's when police say the seated women flew into a rage. They say she scratched the other rider on the chest, pulled her hair and bit her forearm, causing bleeding.

The suspect fled when the train stopped at the 21st Street and Queensbridge station in Long Island City.
via NYPD: Subway rider asked to move bag bites another passenger – Story | WNYW.
Stop and think about this for a minute. This creature flew into a scratching, biting rage over not getting a seat to herself and one for her precious bag, which is probably full of pilfered handi-wipes from cheap restaurants, not to mention a bottle of the anger-management meds she's clearly gone off.
Maybe she saw "Queens" on the subway line and thought it was a promotion for her, not an indication of the borough that's at one end of the line.
Anyway, some people should not have guns. This includes the mentally ill, the intemperate, those lacking impulse control, and anyone who sucks up to bosses and treats peers and subordinates like crap — i.e., every reporter in the media, which explains why they're foursquare for gun control.
Come to think of it, where do you think the Queens Subway Piranha works?
Some downtown print or broadcast media firm;
Aide of some kind to a politician;
At some high-minded nonprofit;
Works? Bwahahahahaaa. She collects.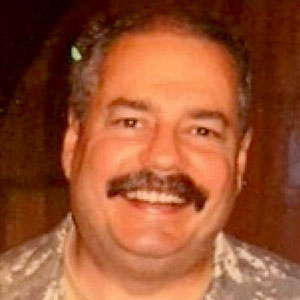 Kevin was a former Special Forces weapons man (MOS 18B, before the 18 series, 11B with Skill Qualification Indicator of S). His focus was on weapons: their history, effects and employment. He started WeaponsMan.com in 2011 and operated it until he passed away in 2017. His work is being preserved here at the request of his family.