We have an entire safe full of 5.56mm ARs (well, there's also an old AR-10 in there) along with the safe of other stuff. But for a lot of people one AR is a major investment, and any more than that take food off the table or otherwise crimp the family budget more than practicable. If you could only have one service rifle, what would it be?
Depends, of course, on what you want it for. Hunting has a variety of needs, depending on where you are and what your quarry is; and those needs are different than target shooting or self-defense. Even all target shooting is not the same: competing in 3-gun is different from competing in service or high-power rifle bullseye events. And all of these are different from just having an AR for fun, which in turn is different from home defense.
If you don't know what you want an AR for, you might be in the same position as someone who wants an AR for multiple purposes. You're looking for one all-around AR. And yes, trust us on this: you really want an AR, not an AK or G3 clone or Valmet or AUG or Tavor. You want simplicity, reliability, and commonality with the greatest quantity of parts, accessories, information, and ammunition: you want a 5.56mm AR.
For the average Joe's Everyman's Carbine, we'd recommend the following:
a good name-brand gun, with
a telescoping stock (it doesn't matter which one, these are readily customized for short money when you want or need a change);
a 16″ chrome-lined barrel — if you just want one gun, you don't need a stamp, and chrome-lined has advantages in durability and heat management;
a good single-point optic, not Chinese junk;
a practical sling;
at least six spare magazines, ruthlessly destroyed and replaced when they begin to malfunction; and
nothing too exotic.
By Point 7 we mean don't need bizarre alloys, trick billet construction, ambidextrous controls (unless you're left-handed, but try a righty AR first and see if you can run it OK), quick-change barrels, and locavore organic anti-walk pins (if the receiver is drilled and reamed right and the springs are in the right places, pins don't walk. Ever). That stuff is all marketing. It's supposed to make you want to spend more money.
Want to spend more money, anyway?
Spend it wisely. Buy ammo and get training. That gives you two things that can never be confiscated, experience and knowledge.
As we were thinking about this a friend flagged us to a Kyle Defoor Instagram posting on a very similar subject — the simple carbine Kyle has been using lately.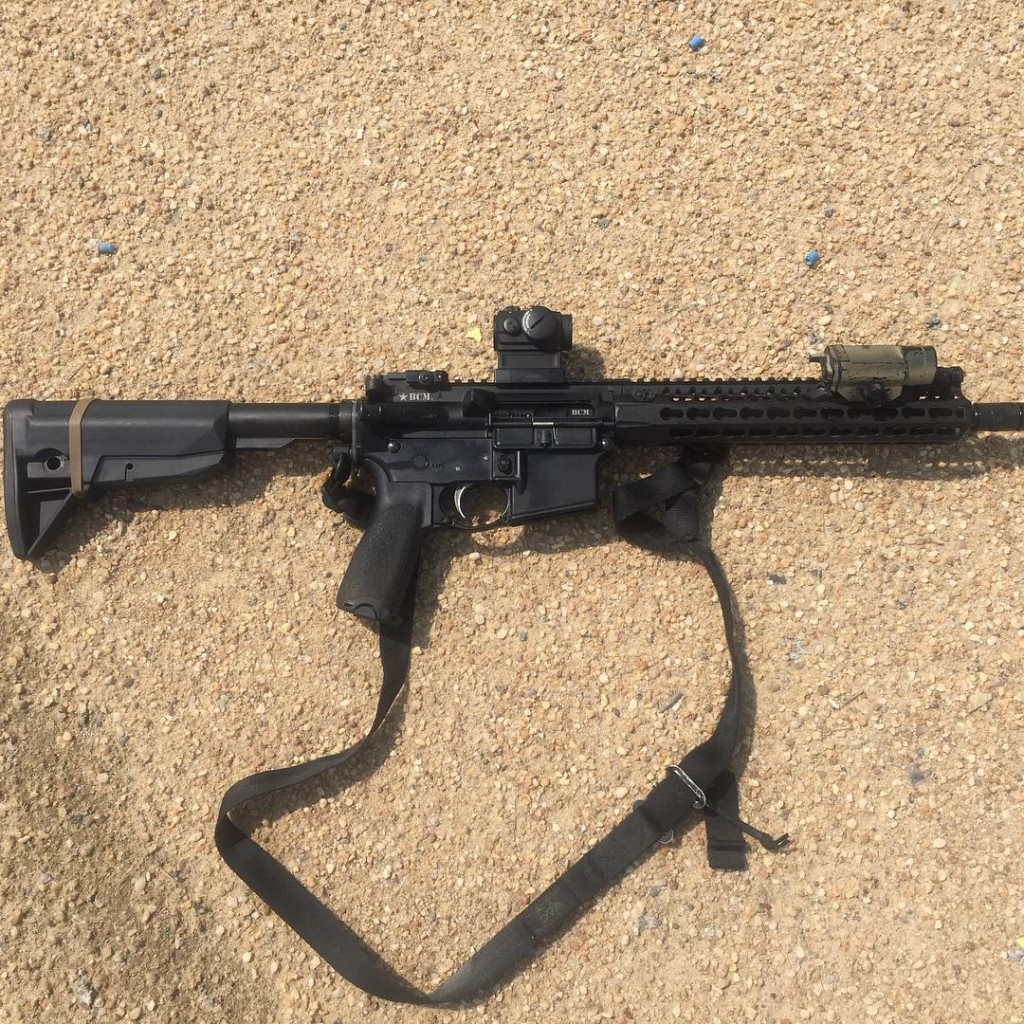 Apart from being an SBR, it's similar to our 7 points above. It's a minimalist, lightweight approach. Here's how Kyle describes it:
I was asked a few months ago if I could have only one carbine what would it be/what is a good all around carbine for most people? This would be my answer to both with the only caveat being barrel length as I know some don't want to deal with ATF stuff. It doesn't get any lighter, more reliable, or smaller than this keeping the ability to engage realistic targets (IPSC B/C) out to 200. I now have about 5k through the barrel so I'm confident it recommending it now. All other parts are proven, affordable, and easy to attain;

BCM 11.5″ ELW w/KMR rail [ELW = "enhanced light weight"; KMR="keymod rail" — BCM likes three-letter acronyms -Ed.]

BCM buttstock (defoor version- not rubber) w/rigger band

Aimpoint Micro T w/Bobro Q/D mount

Kyle Lamb sling mounted mid and castlenut w/ Q/Ds

Streamlight TLR-1HL custom mounted at 1 o'clock

Bobro Lowrider sights.
Many people spend more that that and wind up with less gun for their money. Note that the Quick Detachable mounts Kyle recommends only make sense if you're going to be removing and reinstalling the sight, maybe to go with a scope sight for longer range or a NV sight for the time your area of operations faces away from the sun. But most of your one-gun practical shooter guys are, for the same reasons they have one gun, one-optic guys, too. So, what advantage does QD buy you?
With the sling, you need to ask how you are going to use the sling. Part of being a Real MP5 Guy back in the day was learning what seemed to be 113 different ways to use the H&K sling. But most guys, even when they learned the whole Teutonic sling drill, would find one or two ways they'd use the sling. You might use it as a tactical sling, a shooter's stability aid, or a handy way to give you two hands to work on something with without using your gun, but you probably won't use it as all three.
The light is optional, depending on the probable use of your gun. Home defense? Get the light, because crimes take place on criminals' schedules, and by and large they're up and active when the honest folks are asleep. But if you're going to lock it in the safe and take it out a couple times a year for a trip to the range, a light is just a container for dead batteries.
If money is really tight, you can build your gun or buy it a piece at a time. But it's usually cheaper to buy one that already has most of the features you will want. These are not extensively customized guns of the sort that require just the right customer; if saving money is important to you, you can probably find some used guns in the classifieds of your favorite forums, or on gunbroker, that will meet your needs.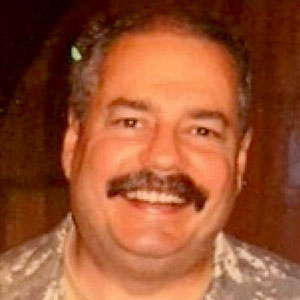 Kevin was a former Special Forces weapons man (MOS 18B, before the 18 series, 11B with Skill Qualification Indicator of S). His focus was on weapons: their history, effects and employment. He started WeaponsMan.com in 2011 and operated it until he passed away in 2017. His work is being preserved here at the request of his family.