What's the difference between an admiral and a drunken sailor? Answer's at the end.
Ships are big. And, to steal a word from the President's Twitter stream, building more ships is going to cost us… "bigly."
$80 to $150 billion bigly. And that's the Navy number, before it's inflated with cost overruns to make sure there is No Retired Admiral Left Behind, and because some future SecNav may want to add to or remove the Transgender Head on the Poop Deck.
The Navy, at least, is talking about building actual Navy ships, not the science fiction experiment that was the DDG-1000 class, or the two mission-weak, firepower-absent and capability-poor "social justice cruisers," the LCS or Literal Comedy Ship.
The exact size of the future fleet doesn't matter right now, but rather the Navy just needs to start boosting its investment in shipbuilding quickly – which means buying many more Virginia-class attack submarines, Arleigh Burke-class destroyers and Ford-class aircraft carriers in the next few years, [Vice CNO ADM Bill Moran] said.

"I'm not here to argue that 355 or 350 is the right number. I'm here to argue that we need to get on that trajectory as fast as we can. And as time goes on you start to figure out whether that number is still valid – 10 years from now, 20 years from now 355 may not be the number," Moran said today at the annual McAleese/Credit Suisse "Defense Programs" event.

"Our number, give or take, to get to 355, or just to get started in the first seven years, is $150 billion. That's a lot of money."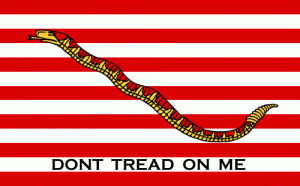 A larger, more capable fleet is a good idea. Building instead of mothballing carriers, destroyers and attack/all-purpose subs is a complete and welcome reversal from what we've seen for the last dozen-plus years.
But is anybody confident that the Navy and its cozy little cabal of shipbuilders can manage a big-ticket project?
Well, ADM Moran starts off with, "give us the money and we'll start to figure it out." That's not very reassuring.
Moran told USNI News following his remarks that dollar figure wasn't exact but was based on the Navy's best guess for how much it would cost to immediately begin a fleet buildup. A Navy official told USNI News later that one internal Navy estimate put the cost at about $80 billion over the seven years, whereas a Congressional Research Service estimate was closer to $150 billion.
OK, so now we've seen three independent estimates: 80, 150, and 155. That means that, based on government procurement history, building the ships will probably cost, not the average, $128 billion, but the sum of $385 billion.
"When you look at the number that started our 355 trajectory, to jump-start it – in order to jump-start it we think we need to build an additional 29 or 30 ships in the first seven years," he said.
If it's thirty ships, that's an obscene $13 billion per hull. But he's already waffled it down to 29, so it's $13.3. But wait! Once Congress gets hold of it and demands fewer ships built in more Congressional Districts, maybe we're looking at 20 or 25 ships. The Navy will certainly still spend every dime, so we'll be sending our sailors to sea in new 1970s designs that average $15 to $19 Billion per ship.
Someone's making out, and it's not the nation's ability to project sea power.
"When you do all that math, it's a lot of money that we don't have. But we were asked to deliver on that, so we've passed along what we think it would take. And obviously, any number you give in this environment is going to be sticker shock. So that's why I say don't take me literally, all it is is a math equation right now."

Those 30 ships would mostly come from three ship classes in serial production today.

The Virginia-class submarine Minnesota (SSN-783) is "pressure hull complete," signifying that all of the submarine's hull sections have been joined to form a single, watertight unit. Newport News Shipbuilding photo.

"We definitely wanted to go after SSNs, DDGs and carriers, to get carriers from a five-year center to a four-year center and even looked at a three-year option. So the numbers I will give to you are reflective of those three priorities, because those are the big impacters in any competition at sea," he told USNI News.
This is actually sensible. How about a stop-work order on the born-obsolete Literal Comedy Ship, before one of them gets into a sea fight with an Iranian Boston Whaler and loses, uh, bigly?
"Amphibs come later, but I'm talking about initial, what are we building that we can stamp out that are good. We know how to build Virginia-class, we know how to build DDGs."
via Moran: Navy Needs Additional $150B to 'Jump-Start' Path to 355 Ships.
You just don't know how to build them reasonably, do you?
You see, the difference between an admiral and a drunken sailor, is that the drunken sailor spends his own money. The admiral spends yours.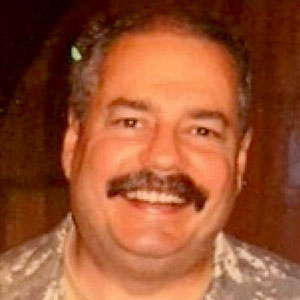 Kevin was a former Special Forces weapons man (MOS 18B, before the 18 series, 11B with Skill Qualification Indicator of S). His focus was on weapons: their history, effects and employment. He started WeaponsMan.com in 2011 and operated it until he passed away in 2017. His work is being preserved here at the request of his family.