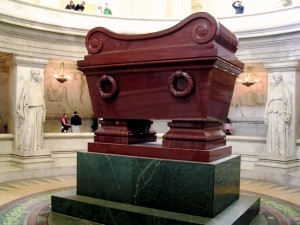 "In war, the moral is to the physical as ten is to one."  – Napoleon Bonaparte.
True, Napoleon got his ass kicked by the rest of Europe's powers in the Sixth Coalition. And then by the same cast of characters in the Seventh Coalition again. So, however great he may have been, as a general he had his limitations. You could say, in fact, that he instantiated the Peter Principle: rising to his ultimate level of incompetence as Emperor and grand strategist. (He won a lot of battles, but lost the only one that counts: the last one). But he sure could coin an aphorism!
Many shooting beginners don't take counsel from old Boney. Instead, they let the gun magazines and the YouTube guys be their guide. Now those sources of information have their place, but they're not best for beginners, because they focus almost exclusively on equipment. (We're assuming you want to start with a handgun for self-defense, because that's the most common desire of beginners these days. If you have some other interest, then you're welcome to take what you can from this post, and ask what you need to know in your situation).
When you start off shooting, you do not need to be in the Gun of the Month Club, however happy that may make you. (Scientists have shown that the act of acquisition releases the same sort of pleasure hormones and that you get from many other, er, pleasurable activities).
You do not need the very best this or the custom awesome that. Every year, lots of people get whacked with handguns,and it's almost always with a bone-stock firearm. That's what most cops, most soldiers, and practically all criminals carry. That's what you need to start with, and what you need to do with it is practice.
So What do you Need?
We're going to talk a bit about the hardware for beginners. But remember what Napoleon said; and if you need the most important message in this post, the tl;dr version, scroll down to the subheading The Most Important Thing.
And if you're still with us, hardware-wise, here's what you need.
You need a gun. A decent gun, in a decent defensive caliber, that fits your hand reasonably well, and that you can conceal in the sort of clothes you like to wear. You need at least two spare magazines, in standard capacity unless the laws of your jurisdiction restrict you to dwarf mags. 
A decent gun is going to be made by a manufacturer you have heard of before. Like Glock, Smith & Wesson, SIG, Colt, FN, HK. A popular gun is easier to maintain, and much easier to resell. Beware of salesman who seem to promote a specific gun — he may be getting what the industry calls a "spiff," a specific incentive to move some particular product (or he may just be a fanboy. Some gun-store clerks are deeply knowledgeable about their products, but a much greater percentage think they are deeply knowledgeable about them). Now, he may have a spiff to promote the gun that is just right for you, so don't assume it's Opposite Day when he starts talking. Just remember that his pitch may be completely orthogonal to what you need.
If you need more specific advice, your first handgun should be inexpensive, standard-capacity, 9mm. Why?
Inexpensive — because most guns are going to shoot better than you do. This is not a lick on you: most handguns shoot better than most shooters. You don't need to optimize your gun buying. You should be satisficing — picking the first reasonable choice that comes up. Don't go all the way to cheap, however. You can get a $100 9mm, from Hi-Point for example. Unless it's all you can afford, don't. 
Standard-capacity — as a beginner, you want a middle-of-the-road firearm. You do not want a gigantic horse pistol, but you do want a decent quantity of rounds (unless, of course, you live in some hellhole like North Korea or New York, then the choice has been made for you).
9mm — the ammo is reasonably priced, usually widely available in many different loadings, and 9mm defensive ammo performs as well as larger calibers, both in the lab and on the street.
Why not .40? The FBI carries .40. The cops carry .40. There are a bunch of internet memes about "cartridges beginning with .4." We heard Eeee—leet Jungle Jim Killer Force carries .40s or .45s when they kick hostages and rescue doors.  Why not a .40 or a .45?
Because right now, in 2015, 9mm is your best balance of defensive effect — with proper ammo —  and manageable recoil, which leads to better shooting. Gunfights are not won with sheer weight of shot; they are won, or lost, with bullet placement, period. And bullet placement means gun control (the good kind). Every agency that went from 9 to 40 saw qualification scores go down, and every agency that went the other way saw them go up. The .40 in particular has a nasty, sharp recoil to it. It's not unmanageable, but 9 is easier.
This is going to be hard enough without you adding unforced difficulties to the hardship stack. Get the 9. (You will also find that, while the cost of warshots is fairly close, the cost of inexpensive FMJ for practice is a lot better on the 9mm end of the beach).
You need a holster. One that fits the gun specifically. Unless you are very lucky, and very easily pleased, your first holster will not be your last holster. Therefore you want an inexpensive, sturdy holster. Use it until you are sure that you need something else. But the same as with the gun, the best holster next week gets beat by a decent holster today. Your first holster should be an outside the waistband, Kydex holster. It should fit the belt you already own and wear. Learn what you like and don't like about this. Do not buy an el cheapo Cordura holster — it will not fit, hold, retain or position your gun like Kydex will. Don't buy leather, yet. You have a lot to learn about holsters before you buy an expensive one. 
A couple of vendors, like S&W, sell a beginner kit which includes spare mags, a holster, and a cleaning kit.
You need ammo. Buy inexpensive, brass case, factory-loaded, FMJ ammo. Why?
Inexpensive — because like the guns, most ammo is going to shoot better than you do. There will be a time, perhaps, when you worry about brands and features. This is not that time.
Brass case — it's more expensive, but it's easier on the gun.
Factory-loaded — the biggest single cause of kB!s, meaning, guns that return to kit form on a kinetic basis, is badly-loaded ammunition. Screwed-up ammo happens, but it happens with extreme rarity in factory loads. Uncle Bubba's Handloads are Uncle Bubba quality.
FMJ — this is practice, blasting ammo. So you don't want to spend the extra ost of expanding tip ammo when you're going to be shooting it into paper targets. In the meantime, you can use it as carry ammo. It's not optimum, but it penetrates well and will disable a threat, given correct shot placement.
You need spare mags. Get two. (On top of the one in the gun). Factory are ideal, aftermarket are OK if you check them and they're OK. How do you check them? Load 'em up and cycle them through the firearm a few times dry, and a time or two, at least, at the range, firing. (The feed loads are a little different in a firearm being operated by hand and one being operated by recoil).
You need a cleaning kit. Note that the solvents and oils used with firearms smell nasty and they're probably toxic, too. Cleaning is an outdoor activity when and where weather permits. The reason you need to think about it, even with modern guns that have demonstrated very long firing strings without failure, is that disassembling, cleaning and reassembling your firearm will help you yo understand it.
The Most Important Thing
OK, so now you have all this good stuff. What else do you need?
You need training. You need training in the laws of self-defense of your jurisdiction (and in general, as license reciprocity is increasing), and you also need training to use your firearm effectively. Indeed, what is in your hand is immeasurably less important than what is in your head and what is in your heart.
You need training more than you need your own firearm; lots of instructors and ranges have rental and loaner firearms for beginners attending courses. Using a rental or loaner is actually a good way to get a first impression of a model of firearm you're curious about, without actually buying the thing to experiment with. (What if you hate it with a purple passion? A lot easier to fix that when it's a range rental than if you already brought it home from the pound because you liked its looks).
What training? Where to get it? That's food for more posts in this series, which will be in the new Training category. Also, we'll tell you how to get a good deal on a good used gun, and save yourself some money for ammo.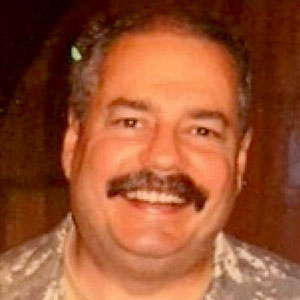 Kevin was a former Special Forces weapons man (MOS 18B, before the 18 series, 11B with Skill Qualification Indicator of S). His focus was on weapons: their history, effects and employment. He started WeaponsMan.com in 2011 and operated it until he passed away in 2017. His work is being preserved here at the request of his family.