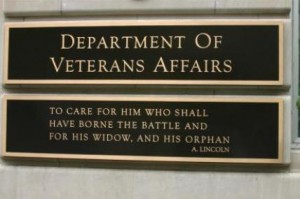 If you're a Congressional committee chairman, you can get high-handed VA bureaucrats to come to you. But you can't get them to come clean. Ron Johnson, R-WI, summoned key figures from the VA's corruption cover-up to the Capitol building, but they were largely unresponsive to an irate bipartisan group of Senators who were looking for specifics, and especially some sign that someone at VA would be held accountable for the multiple, interlocking, metastasizing scandals. They would be disappointed. The bureaucrats were nearly as contemptuous of the Senate as they are of their supposed clients, the veterans.
Sen. Claire McCaskill, D-MO, said she has introduced legislation that would require the termination of any employee who retaliated against a whistleblower. She asked [Dr Carolyn] Clancy [the VA's Chief Medical Officer] how many people had been fired pertaining to this issue.

Clancy said she didn't know…
Her office's documented attacks on whistleblowers were not her concern. And let's face it, we know how many VA hacks have been fired for misconduct related to whistleblowers, some of which we'll document below: zero. Zip. None. Nobody.
No, she's not worried about punishing those who punished the whistleblowers. But that's not to say she has no worries:
…but had concerns about the bill.

"I worry about more fear on leaders," she said. "They feel like if someone raises their hand and something goes wrong, they are worried they are losing their job."
via VA officials used medical records to smear whistleblowers – Watchdog.org.
Ah, that's the concern. Not that any of the underperforming, corrupt hacks might be corrupt and underperforming. But that some of the underperforming, corrupt hacks might actually be fired for being underperforming hacks.
Yep, at a hearing where Senators wanted to hear what the VA was doing to correct its mistreatment of vets by bad managers, Carolyn McCarthy Clancy, MD, the Chief Medical Officer of the VA, had only one concern: that the job entitlement of the bad managers not be put at risk.
Deputy Inspector General Linda Halliday — the IG slot is vacant and has been for almost two years, showing how high-priority the VA isn't — was also evasive and nonresponsive when questioned by Senators. When not using the Sergeant Schultz Defense ("I know noooothink!") and said she only had been on the job three months. She hadn't seen an IG report sliming a whistle-blowing psychiatrist. She didn't know who wrote it.
Both Clancy and Halliday said retaliation against whistleblowers is unacceptable.
But 100% of whistleblowers have faced retaliation — often by Halliday's OIG — and a lot of them have been sacked under false pretenses. Meanwhile, 0% of retaliators have lost their jobs. One thing Halliday's OIG has systematically done is to access employee medical records unlawfully in search of pretexts for firing whistleblowers: this has been OIG SOP.
The OIG is tasked with investigating complaints of fraud and abuse. But testimony showed it was complicit in covering up VA mistakes instead of ferreting out wrongdoing. Whistleblower Shea Wilkes testified that he was placed under a criminal investigation by the OIG for accessing a secret wait list at the Shreveport VA Hospital in order to provide evidence that such an event was happening. He talked to 50 other whistleblowers across the nation and found that "100 percent of them have had their medical records accessed" to fabricate reasons for dismissal.
Read The Whole Thing™. And get mad.
Update:
This post has been corrected. The name of the dud Chief Medical Officer who worries not about the vets she left to die but the executives who might lose their jobs was incorrect in our commentary (it was correct in the quoted text). We regret the error. Thanks to all of you who read and post corrections in the comments, it's appreciated.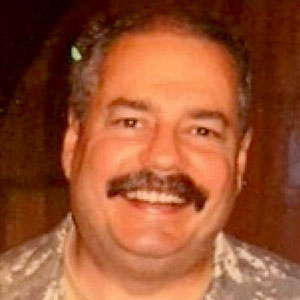 Kevin was a former Special Forces weapons man (MOS 18B, before the 18 series, 11B with Skill Qualification Indicator of S). His focus was on weapons: their history, effects and employment. He started WeaponsMan.com in 2011 and operated it until he passed away in 2017. His work is being preserved here at the request of his family.