OK, let's start with a story from Army Basic Training. An official story from Army.mil, no less.
A bedtime snack for basic trainees? Nutrition experts with the Military Health System say it's not coddling; it's a way to make sure the nutritional needs of new recruits are met, preventing injury today and promoting healthy warfighters tomorrow. The problem is many recruits arrive with poor vitamin D status, which might make their bones vulnerable, leading to fractures and subsequent high dropout rates.

"Stress fractures occur after unaccustomed activities or overuse, such as wearing boots or carrying heavy loads — common during basic training," said James McClung, Ph.D., deputy chief of the Military Nutrition Division at the U.S. Army's Research Institute of Environmental Medicine in Natick, Massachusetts. "Up to 18 percent of recruits suffer from these stress fractures. Women beginning training with poor vitamin D status are particularly vulnerable."

McClung said about 60 percent who suffer these types of injuries end up dropping out of the military altogether, and those injured who make it through can suffer long-term health effects. A new fortified snack bar developed at Natick boosts calcium and vitamin D levels, making trainees less vulnerable to the fractures.

"Our test soldiers eat these bars each evening," he said, "and we are seeing marked improvements in their nutritional status and their bone health. An added benefit may be better performance during physical training before the next morning's breakfast." McClung said eating the bars reinforces education for choosing the right foods and learning when to consume them for the best performance.
On the one hand, they're tuckin' 'em in with a chocolaty licky-chewy these days in Army Basic. Lord love a duck.
Perhaps with smoke breaks gone, they can introduce… recess?
On the other hand, the docs argue that when they tried to provide nutritional supplements in their native state, recruits wouldn't ingest the nasty stuff. The only way to get Recruits Joe Tentpeg and Jane Snuffy to choke the stuff down was to wrap it in chocolate, disguising it as something edible.
Then again, on the gripping hand, if there's an organization on the planet that could make chocolate unappetizing, it's the Army. Look at that package again, especially its distinctive [adjective] brown color. Yes, the Army can wreck chocolate. Anyone remember John Wayne Bars?
Now, if you've read this far, and you're a Marine, you're gloating at the soft, coddled doggies who don't go to a real man's boot camp that puts hair on your chest (which is, incidentally, why women Marines have uniforms with high collars). But wait: here's another story, from the very same source:
Can the Lean Mean Marine Performance Bar be far off?
Enjoy your chocolate, kids. And get off our lawn.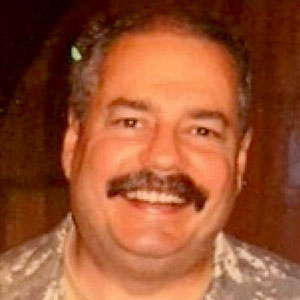 Kevin was a former Special Forces weapons man (MOS 18B, before the 18 series, 11B with Skill Qualification Indicator of S). His focus was on weapons: their history, effects and employment. He started WeaponsMan.com in 2011 and operated it until he passed away in 2017. His work is being preserved here at the request of his family.