Monthly Archives:
November 2012
What this is
It's time, dear readers, to go deep into the Drafts folder and unearth all the stuff we really meant to snark about, but didn't. Yet.  The basic thing these snippets have in common is that they tickled our funny bone, poked us in the eye to the point of outrage, or somehow shifted us from our normal inter-holiday torpor.
Chicago Values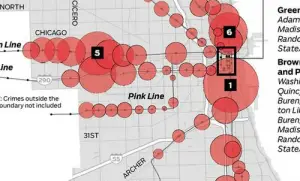 …which are basicallly violent crime, graft, nepotism and corruption. With a health dose of contempt for vets.
CHICAGO (CBS) – A former U.S. Marine, who was left in a wheelchair following his service in Afghanistan, is filing a lawsuit alleging he was injured and left soaked in his own urine after he was mistreated by airline and airport workers at O'Hare International Airport nearly two years ago.

WBBM Newsradio's Terry Keshner reports former Marine Sgt. Joseph Smith was wounded in Afghanistan in 2004, and confined to a wheelchair.

Smith is suing Air Serv Corporation and United Airlines for $300,000 in damages, claiming an Air Serv employee carelessly dumped him out of his wheelchair at O'Hare in November 2010, after ignoring warnings a wheel had become stuck.

via Paralyzed Vet Sues Airport, Airline Workers For Mistreatment At O'Hare « CBS Chicago.
This surprises us exactly zero. O'Hare is one of America's two Third World airline airports. (Miami is the other, but that's thanks to the  genuine Third World people who must pass through it due to lack of direct flights between Third World destinations. Chicago has actually de-evolved, which seems to call fall for a song:
Sorry about the video's lack of, er, video. It's a great song and he's a great artist. He's a Yalie, but he's not like all the others (as we used to say about our "dancer" girlfriends from Rick's Lounge).
More on the Texas Guiitar Beating
A while back we had the story of a guy who wigged out and beat the pastor of his wife's church to death with a guitar he found on the stage of the church. It was just the sort of ugly, senseless crime that finally gets the untreated mentally-ill noticed. It's also all the proof one needs that crazy people will kill, with or without guns. A later news story filled in some blanks about the gruesome attack:
Officers arrived to see that a Mercury Grand Marquis had been driven into the north side of the church. They found John Whitaker, the church's janitor, with a head wound and carrying a wooden board.

"I asked Whitaker what happened and he stated something about somebody going crazy and hitting him," Chesnut detailed in the report.

Whitaker also told the officer that he needed to go into the building to get his pastor, who was lying on the floor in a room.

Rudd arrived, and both officers were positioning themselves near the church's north entrance when Birdow suddenly opened the door, startling Chesnut.

"I drew my service weapon and ordered Birdow out of the doorway," Chesnut stated. "Birdow looked directly at me and I observed he had blood on his hand. Birdow then went back inside the church and tried to close the door behind him, preventing our entry.

"I caught the door and entered the church to pursue Birdow."

Birdow ran east down a hallway near where his car had crashed into the church, then entered a room with something in his hand.

Chesnut approached to find Birdow "swinging an electric guitar in a downward direction, striking a male that was lying on the floor with severe injuries to his head," the report states.
They may find that this guy is eligible to stand trial — it's Texas, after all, not Massachusetts where the cons all vote (and can be depended on to vote for The Party). In Texas, they like their justice two ways: regular and extra crispy. But this guy seems like a textbook case of the mentally ill violator that Clayton Cramer describes so well in My Brother Ron. (NB: Clay's brother hasn't whacked anybody, he's just mentally ill).
This was, of course, a crime that might have been stopped by a defensive gun use, but none of the victims had a gun, and probably none of them imagined he needed one. If you don't think you need a gun, consider this mental exercise: how would you fare against a nut job with an electric guitar? Or with some improvised weapon that could be made from an object between the door to your home or office, and where you're sitting right now?
That's why we're sitting, armed, in one of the safest towns in America, and why we stay armed to the extent the law allows.
Another day, another nut job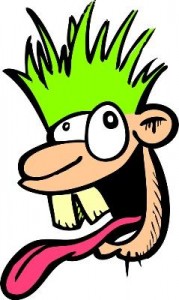 This one's from last month, but still… interesting. The only weapon involved turns out to be a dummy, as does the guy who used it… but is "dummy" the word? We are not pshrinks here, but he sure looks like a mental case.
We've said over and over that we do a lousy job with the mentally ill. Basically, we ignore them until their behavior becomes so hazardous and threatening that the police step in, and they wind up either going to prison or beating the rap, maybe spending a little time under medical observation but ultimately back on the treadmill again. Which only ends when their misbehavior is so bad that they wind up in prison, or shot by the cops.
This case is still percolating in the New Hampshire courts. But we can predict — rather glumly — that it will not end well. The details:
A rooming house resident accused of causing public alarm by cobbling together a homemade explosive device was arraigned Monday when a prosecutor called him a danger to himself and the public.

Nicholas Durling, 30, was living at the Brewster Street rooming house on Aug. 3 when, police said, he plugged scissors connected by wires into an electrical outlet. The surrounding Islington Street neighborhood was evacuated for hours after the device was found in a common hallway at the rooming house, police said.

In addition to local patrol officers and detectives, the state police bomb squad and Seacoast Emergency Response Team were dispatched to the scene.

Durling was arraigned Monday by video from the Rockingham County House of Corrections on felony charges of reckless conduct and "placing a simulated explosive device." According to the court, he's been in custody since the incident, first at the state hospital and most recently in the county jail.

Prosecutor Rena Dilando petitioned the court for Durling's $5,000 bail to remain in effect while citing his criminal history as including convictions for interference of custody, shoplifting, multiple counts of simple assault, reckless operation, unlawful concealment, breach of bail and theft by deception. The convictions resulted in both imposed and suspended jail sentences, Dilando said.

The prosecutor also told the court that Durling had made alarming statements during the police response to the bomb scare, including saying it was his "responsibility to take people out."

via Police: Homemade-bomb maker said it was his 'responsibility to take people out' | SeacoastOnline.com.
The problem is never weapons or access to weapons. The problem is always people with murder in their hearts, or like this poor guy, bats in their belfries. How do you see into a man's heart? Good luck with that.  And how do we deal with the violently insane, or with the pre-violent insane for that matter? How do you balance the threat posed by these people with the fact that they're human beings and have human rights?
We're having an election this week (we'll post a graphic on the presidential candidates' gun policies today, also). It's a safe bet than no candidate at any level has discussed these issues. It's a place where government policy is very difficult to make (and maybe the best answer is to keep it decentralized at the lowest possible level) but really solving these problems could do a lot to improve quality of life for everybody. If really solving these problems is possible.  (A great, if depressing, read on the subject is Clayton Cramer's My Brother Ron.)
Or hell, we can just blame the guns!
After writing this one, we were off to CCW/CHL class for a couple of new states that are among the 10 that only accept their own permits. Joy. There's another thing where the politicians could improve things, but won't. What happened to "full faith and credit?" So the blog was supposed to be on robo for the rest of the day, but this post, which concluded by telling folks that, never got posted.
Illegal Mayors Against Guns
According to the Washington Times's Emily Miller, Mike Bloomberg seems to have gotten the acronym for his group of neo-totalitarian, anti-gun-rights mayors out of ourder. Our headline above corrects it. Seems like over a dozen of Bloomie's closest pals have gone up the river from everything from bribery to kiddie diddling. No wonder they don't trust you: projection.
Some folks' Fridays are blacker than others
Here's the Times again, reposting an ABC News story we couldn't find on ABC News:
Two people were shot outside a Walmart in Florida today, one of a rash of fights, robberies and other incidents that have cropped up on one of the most ballyhooed shopping days of the year.

The shooting took place at a Walmart in Tallahassee about 12:30 p.m., said Dave Northway, public information officer for the Tallahassee Police Department. Investigators believe a scuffle over a parking space outside the store escalated into gunplay leaving two people shot.
Apparently all those lazy bums cruising around and around a parking lot because they don't want to park 200 ft. away from the door are serious about wanting those close-in spots. You don't get to be one of the 400-lb bison of "People of Walmart" fame without working at it.
And, is there anything in WalMart worth shooting anybody over?
Just because they call it "Black Friday," that's no reason to start acting like you're in a rap video. It sometimes seems like all of life is an IQ test, and half of humanity is falling short of the cut-off score.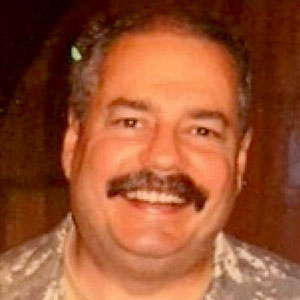 Kevin was a former Special Forces weapons man (MOS 18B, before the 18 series, 11B with Skill Qualification Indicator of S). His focus was on weapons: their history, effects and employment. He started WeaponsMan.com in 2011 and operated it until he passed away in 2017. His work is being preserved here at the request of his family.