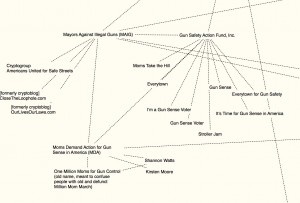 We have been maintaining a link map of anti-gun organizations, illustrating the links between overt gun-ban organizations and the variety of crypto-banners that emerge, especially during election cycles. We expect that during the 2015-16 cycle more of these frauds will shedding their exposed and ruined old names, like a snake's skin, and offer a new set of stripes or diamonds to the world… but it's still the same damnable snake.
We know what to do with snakes, right?
The .pdf is set up to be printed on 14″ x 17″ paper, and will be updated as necessary and as we learn of new connections. Questions, comments, additions, and alterations are welcome in the comments below.
It's sad to say that there are even some gun companies supporting these citizen disarmament groups. We suspect that this is partly because the groups have become very skillful at concealing their funding, ideology, and intentions, and partly because the nominally nonpartisan gun-ban extremists are quite partisan and share their funding, staffing, and strategy with other groups that are not playing in the gun field.
But that's OK. Because we're getting very skillful at winkling them out.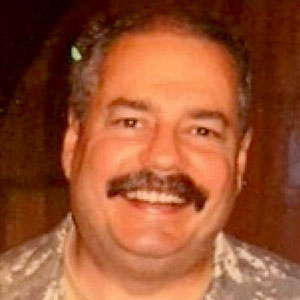 Kevin was a former Special Forces weapons man (MOS 18B, before the 18 series, 11B with Skill Qualification Indicator of S). His focus was on weapons: their history, effects and employment. He started WeaponsMan.com in 2011 and operated it until he passed away in 2017. His work is being preserved here at the request of his family.