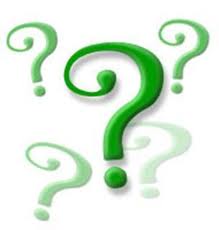 We all know the arguments. Sure, a gun in the wrong hands can mete out violence, death, loss, and suffering. But the same gun in the right hands can bring joy. It can be a family heirloom, murmoring comfort across generations. And it can be a bulwark of righteousness, defending the weak from arbitrary cruelties at the hands of the strong and lawless.
The same gun, the very same. So we do not believe that guns cause crime.
If guns do not, though, what does? 
Criminologist Adrian Raine of the University of Pennsylvania has a complex and troubling array of answers in The Anatomy of Violence: The Biological Roots of Crime. Raine's conclusions are equally troubling no matter what preconceptions you bring to the table, whether you're a fuzzy-headed liberal who think bad penumbras emanating from firearms produce a Boston Strangler, or whether you're a deterministic right-winger who takes a gunsmithing approach: for the ones we can't just shoot dead, just apply some Loc-Tite to the loose nut behind the trigger.
The book follows the usual format for a book meant to popularize science data:
Some anecdotes draw the reader's interest. In this case, they're criminal anecdotes, and a great many will illustrate the story and keep you engaged as a reader. But even in the preface, Raine is used to crime from the victim's viewpoint. Where he lives, in Philadelphia, one must expect to be robbed and burgled, and anyway, "I like to live close to my data." He is confident, at least, that none of the Philadelphia Wealth Redistribution Specialists will seize any of his books. What would they want with those? Another criminal encounter, in Bodrum, Turkey, is violent.
Then, the data are presented. These include the usual weak tea of social science, where .3 passes for a strong correlation, but also newer science based in genetics — molecular and behavioral genetics alike. While the idea that behaviors have, at least in part, molecular, genetic and therefore heritable components is widely denied in modern society, it's not the scientists doing the denying.
In time, the theory takes shape. Raine's theory, in a nutshell, is that, "biological factors early in life can propel some kids toward adult violence." He explores this at length, at the evidence pro and con, and notes that this "Dr Jekyll" view of crime that informs his science is at odds with the "Mr Hyde" view that has come from being a violent-crime victim.
To the extent a non-fiction book has a climax, it comes when he suggests paths forward. Like a real (as opposed to social) scientist, though, Raine is careful to show both pros and cons of his view of the future.
Finally, the book ends with a call for, what else? More research.
The Anatomy of Violence is a long way from providing a single answer; while we can aggregate crime data and see some trends, we shouldn't lose sight of the fact that each crime is a discrete act, which involves discrete individuals, not population groups or a country at large.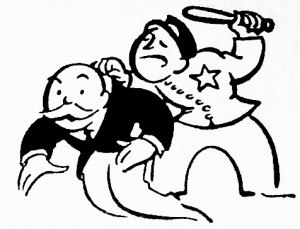 Our answer to the question posed in the title of this post would have been, "Well, duh. Criminals cause crime, what else?" But as attractive as it might be, that simple near-tautology doesn't answer the real question. And that is the question that Raine has actually addressed: "what causes criminals?" There are surely a multiplicity of causes. but Raine zeroes in on a couple of axes that could be developed from recorded social science data indicators: traumatic delivery at birth, and maternal rejection.
Since criminal records don't include things like stressful deliveries (he used such proxies as prematurity, fetal-alcohol syndrome, and, surprisingly, C-section) or maternal rejection (he used proxies like the presence of the infant in government sponsored care apart from his mother during his first year), Raine had to find or make studies that correlated data about the same people from different sources — easy in, say, Scandinavian countries where there are no qualms about academic use of Government-gathered cradle-to-grave data points, harder but possible in the Anglosphere, given some imagination.
(When referring to Raine's criminals, "his" is used advisedly; the study is primarily of violent crime, and women violent criminals are tip-of-the-distro-tail outliers both as criminals and as women, despite centuries of pursuit of equality by all right-thinking people).
You can quibble about the markers Raine chose for this hard-infancy perfecta, you can propose alternatives, you can certainly suspect that he has found a Black Swan of coincidence rather than his true correlation. But the data are striking.
It turns out that the two problems together seem to have a strong and statistically significant correlation with later-in-life criminality, but, and here's the kicker, each one individually does not. Nearly 10% of babies who had this, as we've called it, hard-infancy perfecta, would later wind up as youths in trouble with the law for violent crime.
That is just one of the findings in this fascinating book.
Raine's book looks back to Cesare Lombroso, the father of criminology, who thought that crime had a biological basis in the brain, and that criminals were throwbacks to primitive hominids. "The theory he spawned turned out to be socially disastrous," Raine writes, but noted that Lombroso divided criminals into those who could be rehabilitated — for whom he strongly supported rehabilitation — and those that could not — for whom Lombroso's solution, the death penalty, might be merciful. Lombroso's approach was rejected in favor of the 20th-Century sociological approach, the failure of which is evident in most inner cities. Raine, while saying all the proper things about Lombroso's limitations, rejects the sociological approach, and finds the answer to crime in "the dark forces of our evolutionary past."
The behavior that seems maladaptive in today's criminal was adaptive in the evolutionary past, and in some cases, it remains adaptive today, genetically speaking.
Raine, for his part, as a solid liberal academic, is appalled at what he has found, but seems determined to follow the data wherever it goes, regardless of his distaste for what he is learning. He seems disturbed to think what sort of social interventions might be excused if the public gets a dim, incomplete or faulty idea of what a biological basis for crime means. He has a point there; even the strongest indicators he find of criminality yield a population that's 9/10 not criminal. Prophylactically incarcerating everyone with birth trauma and a lousy mother would fill the prisons with innocent men who have overcome these disadvantages — an outcome that the data suggest is more common that being overcome by them.
(That says something about the resilience of human beings, doesn't it? We're pretty robust critters, for all the first-world-problems whining by "traumatized" spoiled children).
The answer, of course, is to continue to follow the data and learn, and cautiously to pursue societal interventions, if any, that seem likely to reduce those birthing and infantile traumas and other causative factors. Meanwhile we must continue to deal with crime and criminals the only way a free society can: as individual acts by individuals and small groups of individuals. Courts with their wooly-headed judges, posturing lawyers, and gutter-swept juries are not a perfect system, just better than everything else humanity has tried since Hammurabi's day. (You wouldn't want to be governed by his laws; go look them up).
One of the very best predictors of violent crime, for example, is being on parole or probation for violent crime. The societal intervention suggests itself, and the last several decades' experiment with increased incarceration of the violent seems to have proved out, as most violent crime metrics have decreased as criminals have been disabled from their preferred vocations (or avocations) by being locked up. But whatever we do must be done whilst preserving the natural rights of men — yes, even of criminals. Anything else would be unworthy of the system bequeathed us by the Age of the Enlightenment.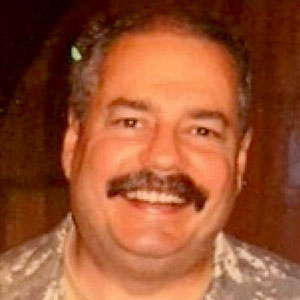 Kevin was a former Special Forces weapons man (MOS 18B, before the 18 series, 11B with Skill Qualification Indicator of S). His focus was on weapons: their history, effects and employment. He started WeaponsMan.com in 2011 and operated it until he passed away in 2017. His work is being preserved here at the request of his family.