Washington, October 1962. The President, Vice President, and key cabinet and General Staff members gather in the situation room during the Cuban Missile Crisis.
Everybody's there — JFK, LBJ, MacNamara, Strangelove.
A few interesting things about this set-up.
It's  bunch of middle-aged white guys; the time when all the power brokers would be carefully selected for race and sex balance was far in the future. Then they wanted a war cabinet to lead America; now they want one that Looks Like America, college prospectus version.
Most of these people got there because they had a reputation for competence, even if in some cases (MacNamara, for one) the reputation might have been a mistake. They came from diverse backgrounds. Now, it would be all Lawyers, Lobbyists and Leading Fundraisers who Look Like America.
All of the men were veterans of some kind. Mac served as a statistician in the Air Corps. JFK's combat record is well known; LBJ's combat record is well known to be a fraud, but he did put himself in uniform, in the theater of operations. (He's a lot like John F. Kerry that way). Now, a veteran in a war room meeting is rare.
You could still be a general or a senator without a college degree in 1962, if you'd excelled in leadership. But most of JFK's civilians came from Harvard, and took a dim view of anyone with a "lesser" education. LBJ had a degree from a state teacher's college, and the Harvard men never let him forget it.
It's not a lavish place. Today, every White House function has the style and decadence of the court of Caligula, but look at the chairs these nabobs are resting their bones in: GI steel armchairs with vinyl upholstery. Look at the linoleum floor. Look at the utilitarian, Formica-topped drop-leaf tables with the water glasses on them — and note that they're only in front of the President and VP.
Nowadays there would be five times as many people, most of them useless people who got where they are by sucking up or being born on third base. The President's advisers are those who brought him the money it took to make him who he is. Those filling the room all have a life of "achievement" that began with admission to the "right" school based on family legacy or SAT scores. They are surrounded by trappings of luxury that Caligula could envy, and by a small army of staffers, aides, assistants and interns whose servility and devotion Caligula's chattel slaves could not equal.
This isn't a partisan observation, by the way. "No matter who you vote for, the Government always gets in," as Neil Innes acidly sang. After JFK, both parties were increasingly dominated by a compact, narrow caste that makes the inbred, hemophiliac Crowned Heads of 19th-Century Europe look like a varied assortment. Politics today is the illusion of a deep partisan divide, in the service of a unified, decadent and self-perpetuating aristocracy.
Update
Several commenters (below) have pointed out that this was actually at Cape Canaveral. One even gave us the date: 11 September 1962. Using that date, we found some video on the JFK Library website:
http://www.jfklibrary.org/Asset-Viewer/Archives/USG-03-06.aspx
Along with a photo of JFK with Wally Schirra from the same date:
http://www.jfklibrary.org/Asset-Viewer/eFuIYlAyq0u5sS-uoHSaug.aspx
It's interesting to see the President's frail frame next to the lean but robust pilot and astronaut.
From the Cape, he took Air Force One to Houston, where the next day, 12 Sep 62, he viewed the Houston Manned Spaceflight Center (including a very early Apollo capsule mockup) and then spoke at the Rice University stadium. There he made his famous speech promising to put a man on the moon, and return him to Earth, within ten years.
http://www.houstonpublicmedia.org/news/1347274094/
Thanks to all of you who corrected our original mistaken atribution.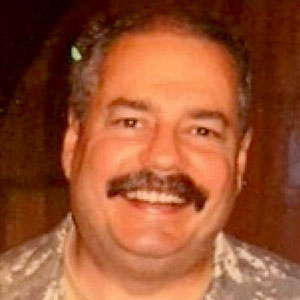 Kevin was a former Special Forces weapons man (MOS 18B, before the 18 series, 11B with Skill Qualification Indicator of S). His focus was on weapons: their history, effects and employment. He started WeaponsMan.com in 2011 and operated it until he passed away in 2017. His work is being preserved here at the request of his family.