Officer Thomas LaValley of the Shreveport, LA police was ambushed and killed two weeks ago. His murderer took his Glock, a fact the police department initially covered up.
At least ten more department pistols are missing, including one stolen in February along with the officer's badge, radio and protective vest.
Shreveport police revealed Wednesday officer Thomas LaValley's service weapon is missing. It's been two weeks since the officer was killed answering a suspicious person call.

That's all police are saying.

"We're not ever going to do or say anything that would potentially compromise the operational integrity of an investigation," SPD chief administrative assistant Bill Goodin said.

Shreveport police in February said there are at least 10 pistols missing from their inventory. Now LaValley's Glock gone.

Police think Grover Cannon, the suspect in the slaying, stole the weapon. Cannon is in custody and is not cooperating with the search for the gun, police said.
via Few details available on LaValley's missing firearm.
A lot of people seem to think that if we did X, Y or Z we could end "gun violence," as if the Grover Cannons were getting their cannons from Cabela's. Unfortunately, as records show, Grover and his ilk can get guns from family and friends, from criminal associates, from theft from legitimate users, and even by murdering police officers.
Guns do make suicide very easy, and that's why purveyors of instant "gun violence" solutions like to use "gun violence" numbers that include self-destruction along with accidents and homicides (lawful and unlawful). These people are sincere, but their thinking doesn't reach the necessary depth. For instance, on suicides, it doesn't occur to them that suicidal intent will seek a weapon of opportunity, and given the fragility of Homo sapiens, such a thing is always at hand. Nobody really knows how much locking up weapons (or, for example, fitting bridges with jumper nets) deters suicide, versus how much it merely displaces it to a less inconvenient method. For instance, on homicides, it doesn't occur to them that the thing differentiating a spree shooter from a gun collector — murderous intent — is the same thing differentiating a serial slasher from a gourmet chef. The gun, the knife, are mere implements in a hand guided by a mind — the chef's knife and the murderer's may be the exact same tool, but one is guided by a creative mind and one by homicidal impulse.
Grover Cannon would still be a threat if he never owned anything that is not your kitchen. It is not late Officer Lavalley's gun, or the gun he allegedly killed Lavalley with, that made him a threat. It was his heart and his mind that made, and makes, him a threat.
You could make every gun in the world disappear with a magical incantation, and Grover Cannon would still be a threat, a toxin, a pathogen. You could give the Dalai Lama a nuclear bomb and he would be no more a threat than he is now.
When a man's heart and mind is a threat, he is never disarmed.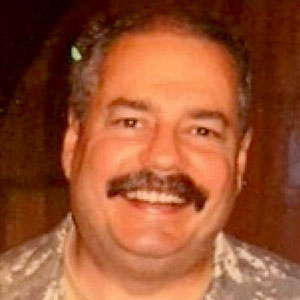 Kevin was a former Special Forces weapons man (MOS 18B, before the 18 series, 11B with Skill Qualification Indicator of S). His focus was on weapons: their history, effects and employment. He started WeaponsMan.com in 2011 and operated it until he passed away in 2017. His work is being preserved here at the request of his family.