Some of the biggest guns ever made were on battleships, and two of these immense naval rifles are going to anchor a new World War II memorial in Phoenix, Arizona.
The massive guns symbolically bookend the conflict, actually: a 14-inch naval rifle came from USS Arizona, sunk in the Pearl Harbor attack that plunged America into the war, and a 16-inch naval rifle came from USS Missouri BB-63, the ship on which Japanese and Allied representatives signed the Japanese surrender that ended the war.
It's great that these weapons will be used in this manner, as eternal reminders of the course and cost of that immense war, and it's even better that this use saves the from the Department of Defense's previous plan — which was to melt them down.
The following is an excerpt from the Mohave Daily Star's report:
At a special ceremony near the capitol, Arizona's Secretary of State Ken Bennett, BNSF Railway and Phoenix Rotary 100 announced the arrival of a 14-inch gun barrel from the USS Arizona and a 16-inch gun barrel from the USS Missouri. The historic naval "rifles" will be incorporated into a complete World War II Memorial.

"Today is a special day in our effort to build a memorial that honors the sacrifice of our WWII veterans," said Bennett. "We're thrilled that BNSF has delivered such important elements of the monument to Phoenix.  Without the company's help and commitment to honoring our veterans this project would not have been possible. But BNSF's support shouldn't come as a surprise to anyone as the company has a long record of supporting veterans.  Whether it be taking on projects like these or the company's commitment to consider hiring veterans before other applicants, BNSF exemplifies what it means to be a good corporate citizen."

via Mohave Daily News > News > Local > Historic gun barrels to become part of World War II Memorial.
The 16-inch rifle was the largest weapon the US deployed, and one of the largest ever sent to sea (the record holders were the Japanese Yamato and Musashi's Type 94, 460mm/18.1 inches). Larger guns were built and used on land (the Nazis had a 31.5 inch monster).
By all means visit the Mohave Daily News article, where the details on the near-scrapping of the historic guns and of the massive volunteer effort that moved the massive guns.
Some ask, why does an infantry/individual weapons blog like this periodically discuss air and naval weapons. Well, they're weapons, they're interesting and they're historic, and they have a technology all their own. That makes them a legitimate target, as far as we're concerned.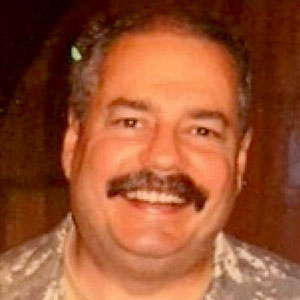 Kevin was a former Special Forces weapons man (MOS 18B, before the 18 series, 11B with Skill Qualification Indicator of S). His focus was on weapons: their history, effects and employment. He started WeaponsMan.com in 2011 and operated it until he passed away in 2017. His work is being preserved here at the request of his family.