Islamic terrorists held a son of a Pakistani politician for years, shuffling him around both sides of the Durand Line until a tip brought a combined US-Afghan SOF raid down on their heads.
Now, Ali Haider Gilani is at home with his family. The guys who were holding him are dead and buried. The guys who rescued him? Gone without a trace.
Who were those masked men?
Ali Haider Gilani was abducted three years ago in a hail of bullets, but was rescued in May during a counter-terrorism mission in eastern Afghanistan.

Gilani has now revealed details about the conditions he was kept in, explaining that he was chained-up and didn't see sunlight for over a year.

He told the BBC: 'I was chained for two years.

'I was kept in a small room, not allowed to see the sky for one year and two months. I forgot how the sun felt on my skin.'

Gilani said that jotting down thoughts in a diary kept him sane and that he 'prayed a lot' and often thought of his son, Mohamed Jamaluddin. He was a toddler at the time of the kidnapping.
That's a pretty useful survival technique, actually. Anything to keep the mind active and engaged, but a diary shouldn't contain anything too revealing, considering the probability of it being exposed to one's captors.
The capture was pretty standard for an Islamist snatch job. If they had met more opposition, they'd have fallen back on Plan B and assassinated Gilani instead.
Gilani, the son of son of Yousaf Raza Gilani, was kidnapped by militants in the outskirts of Multan on May 9, 2013, just two days before a bitterly contested national election in which he was campaigning.

Gunmen on a motorbike opened fire before abducting him in a black Honda car. His secretary and a bodyguard were killed, and four people wounded.

His kidnappers told him, he revealed in the interview, that he had been captured in revenge for his father overseeing an anti-Al-Qaeda operation in South Waziristan.
We tie ourselves in knots trying to parse out the different Islamist groups. This is one of many examples of how several of  them interoperate freely.
Then, once he was captured, the shadow war of the intelligence officers begins. Can our penetrations into the TTP, Taliban, HIG, or al-Qaeda bear fruit, before their penetrations of ISI, NDS, and US intelligence services betray our plans?
He was moved at first to Faisalabad in Punjab province, then to tribal North Waziristan.

He described this area as a 'war zone' that was constantly being targeted by drone strikes. He said he feared for his life.

Worried that their prize might be killed, Al-Qaeda eventually handed Gilani over to the Pakistan Taliban, who treated him more humanely, allowing him to walk around and see sunlight – and on one occasion listen to a cricket match on the radio.
Round 1 looks like it went to the Home Team, that is, the enemy:
After moving him to avoid a drone strike they'd been tipped off about…
But Round 2 went to the Away team:
… his terrorist captors were targeted by a joint assault by US Special Forces and Afghan commandos.

During the raid, in which four gunmen were killed, Gilani was identified and brought home.

He said that 'it didn't sink in until he was in the helicopter'.
That, too, is pretty normal. After a long time in captivity, hostages get used to it, even if their captors are sufficiently brutish as to prevent the emergence of Stockholm Syndrome in the captives.
That's why part of HR is actually restraining the hostages, at least until you can be certain you have separated the sheep from the goats.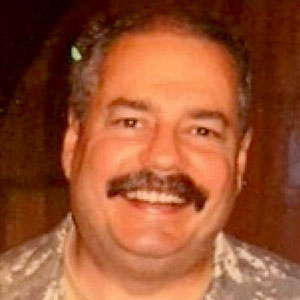 Kevin was a former Special Forces weapons man (MOS 18B, before the 18 series, 11B with Skill Qualification Indicator of S). His focus was on weapons: their history, effects and employment. He started WeaponsMan.com in 2011 and operated it until he passed away in 2017. His work is being preserved here at the request of his family.