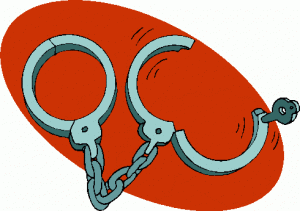 If you're doing something that makes the thought cross your mind, "I'm screwed if the Government is monitoring my computer use," bend over and kiss your precious glutei good-bye. You're already screwed, because they are monitoring your computer use.
NSA, after all, gives two to five tips a day to the FBI on Americans unconnected to foreign espionage or terrorism, and a few more to the other TLA's. (Three Letter Agencies). In the last decade, these agencies' policies have tended towards reshaping these agencies (including NSA) into partisan political police, but they're not above nibbling when someone committing actual crimes (in this case, international gun smuggling) sets himself up as low-hanging fruit.
Matthew Crisafi, 38, of Esker Road, [Hampton, NH] was extradited to New Jersey last month after he was arrested on a warrant on three firearm trafficking charges by special agents from U.S. Immigration and Customs Enforcement, Homeland Security Investigations. He was released on $50,000 bail.

Last week, a federal judge signed off on a prosecutor's request seeking an extra 60 days to present the case before a grand jury for indictment. Assistant U.S. Attorney Dennis Carletta said the defendant agreed to the extension noting that one reason for the delay is that they are working on a plea deal.

Crisafi, who is the owner of an independent trucking company in New Hampshire, faces charges of unlicensed sale of firearms, smuggling of firearms from the United States to an overseas destination, and conspiring to commit money laundering in connection with firearms trafficking activities.

According to the complaint, the Homeland Security Investigation began in April, when special agents started to look into illicit sales activity on Black Market Reloaded. The Web site provides a platform for vendors and buyers to conduct anonymous online transactions involving the sale of a variety of illegal goods, including firearms, ammunition, explosives, narcotics and counterfeit items.

Unlike mainstream e-commerce Web sites, BMR is only accessible via the Tor network — a special computer network designed to enable users to conceal their identities and locations. Transactions on BMR are conducted using Bitcoin, an anonymous, decentralized form of electronic currency that only exists online.

During the investigation, federal officials said they learned Crisafi maintained a seller's profile on BMR to advertise the illegal sale of firearms and ammunition.

The complaint states that over about a three-month period, Crisafi negotiated with an undercover officer, whom he believed was an international purchaser of firearms, to sell several semi-automatic handguns and rifles. In all, Crisafi is alleged to have sold multiple firearms to the undercover officer, valued by law enforcement to be worth more than $11,000 on the black market.

The complaint states Crisafi shipped the firearms in packages through the U.S. Postal Service.
via Prosecutors want time in Hampton man's firearms trafficking case | SeacoastOnline.com.
Crisafi's packages were snagged at the PO. They never went to his nonexistent "buyer," but right into the HSI evidence room. His attorney no doubt sat him down and told him, or is telling him about now, "this is not a case we want to take to court. This is a disposition case."
Fun fact for all of you: the TOR network was developed by, and continues to be partially funded by, agencies of the US Government. If you're thinking of using it to facilitate crime, reread the previous sentence until the logical consequences of it sink in.
Because one short sentence now can save you from a long sentence later.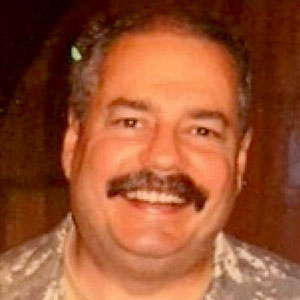 Kevin was a former Special Forces weapons man (MOS 18B, before the 18 series, 11B with Skill Qualification Indicator of S). His focus was on weapons: their history, effects and employment. He started WeaponsMan.com in 2011 and operated it until he passed away in 2017. His work is being preserved here at the request of his family.